Cheltenham coup mastermind and poker ace Noel Furlong dies at the age of 83
Noel Furlong, the man who stung the bookmakers to the tune of £1.5 million when pulling off the famous Destriero coup at the 1991 Cheltenham Festival, has died at the age of 83.
A capable trainer and charismatic owner, Furlong also made global headlines when winning poker's 1999 World Series in Las Vegas, netting $1m.
Mike Dillon, former director of public relations at Ladbrokes, described Furlong as "a courteous, proper gentleman" on Wednesday, while friend and neighbour Dermot Weld also paid tribute.
Furlong, known as Noel due to his birth on Christmas Day 1937 but christened John James, founded the carpeting business Furlong Flooring in 1980, which was active across Ireland and the UK.
The Dublin-born businessman, who died peacefully at home on Sunday while surrounded by his family, will be forever remembered for his extraordinary punting in early 1991, which began with an estimated £1m payout from The Illiad's win in the Ladbroke Hurdle at Leopardstown.
That triumph enabled him to pay £500,000 in VAT bills so he could attend the Cheltenham Festival where Destriero – sporting Furlong's black and red silks after being bought from Mick O'Toole following a debut bumper win – lined up in the Supreme Novices' Hurdle.
Furlong insisted his late wife Betty unofficially oversaw Destriero's training, but she was refused a licence to train her husband's horses, leading Andrew Geraghty to be officially recognised as the trainer.
Having placed £300,000 on Destriero, as well as doubling him up with The Illiad in the Champion Hurdle, Furlong's punt was rewarded when the five-year-old landed the festival opener by four lengths from 1993 Champion Hurdle hero Granville Again at 6-1.
The Illiad failed to fire later that afternoon, well held after reportedly struggling with a dehydration issue on the day, but Furlong's name became a part of Cheltenham folklore through Destriero.
---
Noel Furlong: 'I had £300,000 on Destriero and I had a lot on the double'
---
Dillon said: "Noel was very helpful to me because when I took over the running of the Irish Sweeps Hurdle and called it the Ladbroke, rejigging the conditions, one thing I hoped was that people would lay horses out for the race.
"He did that in no uncertain terms with The Illiad and that raised the profile of the race beyond anything I could ever have imagined. It was all down to him. There was lots of weeping and gnashing of teeth at the time among the finance guys but I was thrilled."
He added: "He embraced the cut and thrust of the punter-bookmaker relationship and was always fun to deal with. I never found him anything other than a really courteous, proper gentleman.
"For all the skirmishes that we had over the years, it was always done in the best possible light and we had great fun. Whether he or I won, at the end of the day we'd always have a smile and a handshake – there was always going to be another day.
"As long as there are bookmakers and punters, the gamble involving Destriero and The Illiad at Cheltenham will go down as one of the great stories. It's up there with any Barney Curley story.
"He was a great advert for the game. You only have to look at him paying the tax man so he could come to Cheltenham – who else would do that?"
Furlong, whose overall wealth was estimated to be €70m in 2019, pulled off another major gamble in the 1999 Grand Annual Chase through the Jessica Harrington-trained Space Trucker.
Weld said: "Noel enjoyed his racing immensely and was a very good neighbour of mine, a good friend. I trained a couple of good winners for him and he was extremely knowledgeable. A great character."
Furlong had three daughters, Christine, Karen and Tara. His private funeral will take place on Thursday morning at 10am, and will be available to view through the Monkstown parish website.
---
More great gambles:
Yellow Sam: a perfectly executed gamble that netted Barney Curley a fortune
Albert Davison: a master plotter who ensured Irish betting shops took a bashing
Great racing coups: the fascinating tale behind the infamous Gay Future gamble
'This is the biggest certainty that will ever walk out on to this racecourse'
Harry Findlay: it was, and always will be, the easiest £33,000 I've ever won
---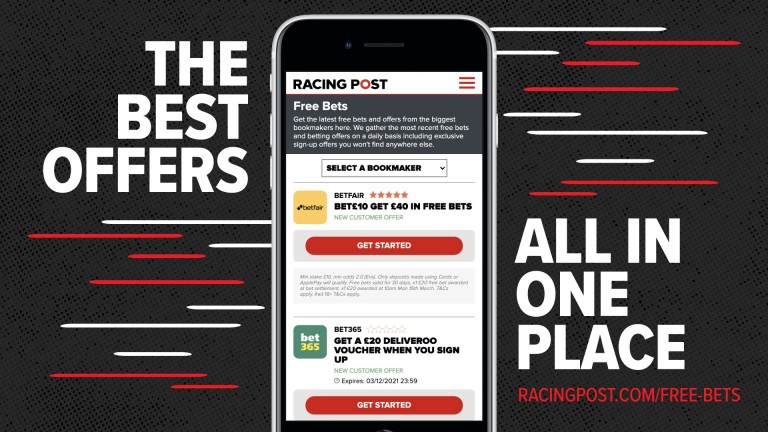 For all our exclusive free bet offers and must-have daily promotions click the free bets button or go to racingpost.com/freebets
---
The gamble involving Destriero and The Illiad at Cheltenham will go down as one of the great stories. It's up there with any Barney Curley story