Seven races popular with punters but on-course layers struggle at Ascot
Seven races a day at Royal Ascot found favour with Betfair customers according to the firm, as they reported big traffic on the exchanges despite the competing attraction of Euro 2020.
Other off-course bookmakers reported trade to have been more robust than three years ago when Royal Ascot had to compete with the World Cup.
However, the reaction from on-course bookmakers at Ascot was more mixed after they traded in front of the biggest crowds at a British race meeting since the Cheltenham Festival 15 months ago.
Betfair's Barry Orr reported a surprising addition to the races with the highest turnover this year. Last year's top three of the Gold Cup, Queen Anne and Prince of Wales's were first, third and fourth on this year's list, but the Hampton Court Stakes, won on Thursday by Mohaafeth, gatecrashed in at number two.
Orr said: "Exchange volumes were very strong and seven races each day was a big hit with our customers. Our book came out about even after you take into account the generosity factor."
Sky Bet's Michael Shinners said: "Business was brisk, building through each day. Certainly comparisons with the World Cup in 2018 were very favourable.
"The better quality 5pm kick-offs perhaps cooled attention a little, but we think the excellent ITV coverage mitigated this to a large extent.
"Saturday wasn't a great day as the front of the market repeatedly performed for punters. Public horses Battaash and Stradivarius failing to win were definitely bookie-friendly results, but the week on the whole was a fair fight."
Paddy Power spokesman Paul Binfield added: "Trade was obviously impacted by the Euros but it was still very good. Our strongest day in terms of volume was Tuesday where there was no early game in the Euros. Turnover was affected on Friday with uncertainty around whether racing would take place and the large number of non-runners."
With around 10,000 in attendance each day due to the meeting's status as a test event, Royal Ascot was expected to be the best indication yet into the strength of the on-course market since the pandemic struck.
John Hooper, who occupied pitch one, said: "It was quiet, although there were some reasonably-sized wagers around. When you have the crowd you have the stream of smaller wagers, and that just wasn't there.
"It was nice to be there but it was nowhere near a normal Royal Ascot. I had a largeish loss on Love and I tended to catch most the winners last week but it was lovely to see the Queen, she got a lovely round of applause."
Tony Styles, who stands as Bob Stock, added: "We were reasonably busy. It was a bit down, I don't know how much percentage-wise, but it was better than I thought it would be with such limited crowds. If we'd had the full amount of bookmakers it'd have been miles down but all things considered I thought it went well."
Betting on the World Pool, with over 20 nations betting into a single pool, topped £129 million over the 35 races. The later start time compared to last year and one race fewer were given as the reason for a slight drop from £137m in 2020 but the 2019 figure of £92m was beaten comfortably.
Alex Frost, chief executive of the UK Tote Group, said: "We are delighted World Pool has once again delivered exceptional value for Tote customers with enormous pools created by racing fans from around the world.
"We very much look forward to continuing to work with the Hong Kong jockey Club and partners across British racing on the upcoming World Pool days this summer."
Read more on Royal Ascot 2021:
'There are no negatives' – 35-race Royal Ascot is a permanent fixture
Four in custody after Extinction Rebellion protest at Ascot aimed at the Queen
'Indistinguishable handicaps are not enhancing the royal meeting (Members' Club)
---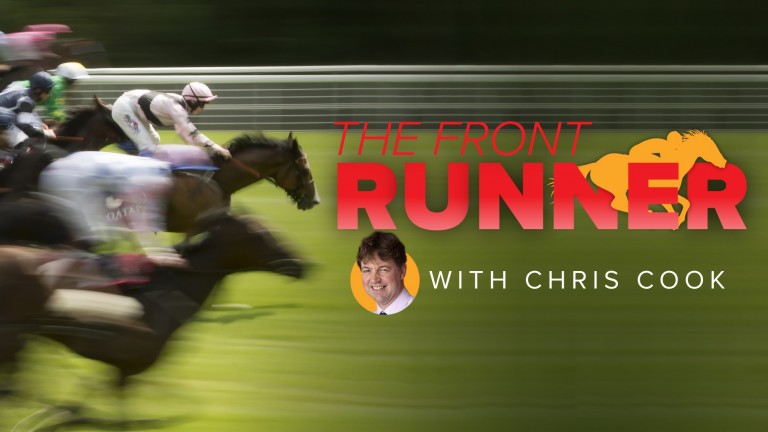 The Front Runner is our latest email newsletter available exclusively to Members' Club Ultimate subscribers. Chris Cook, a three-time Racing Reporter of the Year award winner, provides his take on the day's biggest stories and tips for the upcoming racing every morning from Monday to Friday
---
It was nice to be there but it was nowhere near a normal Royal Ascot