Sean Levey cleared to resume riding after second test proves negative
Sean Levey has been cleared to return to riding at Haydock on Friday just over a week on from being stood down by the BHA on medical grounds.
The Classic-winning jockey, 34, has been unable to ride since failing a saliva test at Sandown last Wednesday. A subsequent sample taken from the jockey last Thursday showed no signs of prohibited substances, allowing him to return to the saddle.
Contacted by the Racing Post on Tuesday, Levey's agent Sash Righton said: "I was informed today that Sean has been cleared to ride, so he has been booked to do so on Friday."
A spokesman for the BHA said: "The BHA can confirm that Sean Levey is able to ride and will be making no further comment at this time as the matter remains confidential."
As a result of failing the saliva test, Levey has been unable to ride in Britain for eight days. The rider is able to return for two days before he has to sit out racing on Sunday and Monday due to a suspension incurred for his use of the whip at the St Leger meeting.
In addition to being prevented from riding for more than a week, Levey had potentially been in line to pick up a £20,000 bonus for being the leading rider during this year's Racing League series, which ended last Thursday.
The jockey had been leading the standings by 59 points going into the final round, but despite his lead, Levey was leapfrogged on the final day by Saffie Osborne, who pocketed the prize courtesy of a brilliant 6,539-1 treble while her opponent was on the sidelines.
Levey has enjoyed a fine season in the saddle, topped by the Group 1 success of Aristia in the Prix Jean Romanet last month.
The jockey has also landed 58 winners in Britain, collecting £1,222,961 in win and place prize-money in the process, with victories aboard the likes of Isaac Shelby in the Group 2 Superlative Stakes and Shouldvebeenaring.
Rapid saliva testing was introduced to weighing rooms last May, with results available within 15 minutes showing whether the metabolites of banned substances are present in a rider's system.
Should a jockey fail a test, they are immediately stood down while a further sample is taken for more rigorous laboratory testing.
The introduction of saliva tests was hailed by former Professional Jockeys Association chief executive Paul Struthers as an "essential piece of the jigsaw" in stopping riders from using drugs following a spate of positive tests, and subsequent bans, for cocaine.
Speaking last May, Brant Dunshea, the BHA's chief regulatory officer, said: "This should serve to act both as a deterrent to those who might consider using prohibited substances and provide reassurance to those who are competing."
Levey was initially stood down a week on from fellow jockey Marco Ghiani also being prevented from riding on medical grounds by the BHA. There has been no further update on Ghiani's case.
---
Read this next:
Marco Ghiani suspended on 'interim basis' amid reports of failed drugs test
---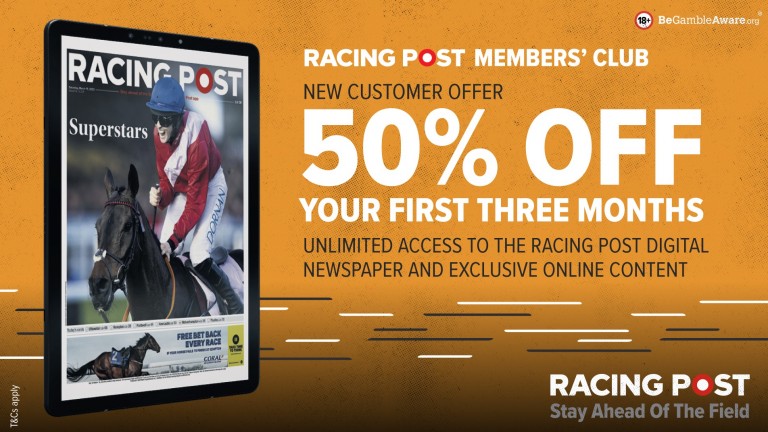 Stay ahead of the field with 50 per cent off the ultimate racing subscription. Enjoy the Racing Post digital newspaper and award-winning journalism from the best writers in racing. Plus, make informed betting decisions with our expert tips and form study tools. Head to the subscription page and select 'Get Ultimate Monthly', then enter the code WELCOME22 to get 50 per cent off your first three months.
First three payments will be charged at £17.48, subscription renews at full monthly price thereafter.
Customers wishing to cancel will need to contact us at least seven days before their subscription is due to renew.
---
I was informed today that Sean has been cleared to ride