Jockeys urged to get vaccinated with over 40 per cent still to have first jab
The Professional Jockeys Association is urging its members to use walk-in vaccination centres operating near racecourses as it emerged more than 40 per cent of those who have been riding in recent months have yet to receive their first Covid jab.
Social distancing requirements in England's weighing rooms will be halved to one metre on Monday, causing some jockeys to fear it could increase the risk of them being contacted by the NHS contact tracing app and then having to self-isolate.
The PJA is pushing for riders to secure both greater protection and freedom through vaccination, with the BHA's chief medical adviser Dr Jerry Hill having set a target for 85 per cent of jockeys to have been double vaccinated before weighing-room restrictions – which still include the wearing of masks – are fully ended.
However, the BHA has revealed that up to July 12 approximately 43 per cent of jockeys were still unvaccinated, with roughly 45 per cent having had their first injection. The data, which only covers those jockeys who have been racing, suggests 11.5 per cent had received two doses.
PJA chief executive Paul Struthers said: "The biggest thing for us now is to encourage as many of our members as possible to get their vaccinations.
"For jockeys that's difficult because they normally only have two days' notice of where they're going to be. As a result, we're drawing their attention to pop-up walk-in centres within the vicinity of a race meeting. I also know Chelmsford are next week offering vaccinations to jockeys riding there on Tuesday."
On the profession's wider response to Monday's changes, Struthers added: "There will be lots of jockeys who liked the two-metre social distancing and wanted it to stay. Equally, a lot of jockeys felt if Boris Johnson says the country can now go back to normal, they should be able to as well.
"However, a little more indoor mask wearing and one-metre social distancing is a small price to pay to keep jockeys as safe as possible and minimise their chance of being pinged and told to self-isolate."
---
Read more here:
BHA treads carefully over Monday reopening as weighing-room controls remain
'It's looking a bit brighter' – tracks cautious but hopeful on opening-up plans
Perth not rushing to have larger crowds despite Scottish restrictions easing (Members' Club)
Blow for Galway as crowds for summer festival are capped at 1,000 for each day
What the relaxation of Covid-19 restrictions will mean for racing and crowds
---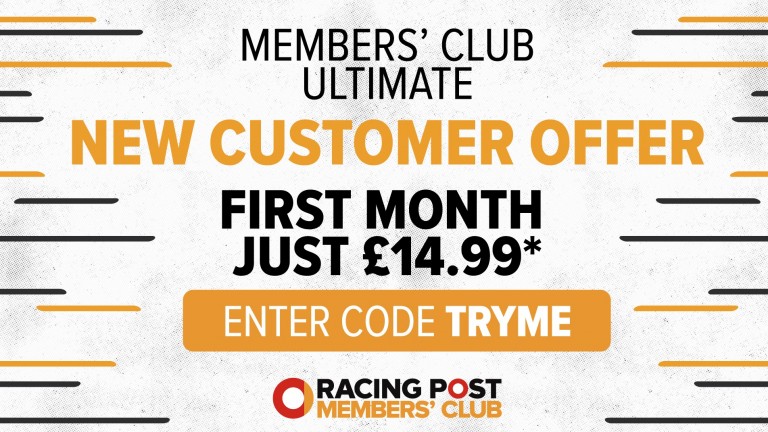 Over 50% off Racing Post Members' Club! Members' Club is the only subscription racing fans and punters need in order to stay informed and make smarter betting decisions. Features include early access to the Racing Post digital newspaper, exclusive news and interviews, premium tips and form study tools to assist with betting. Select 'Get Ultimate Monthly' and enter code TRYME to get your first month for just £14.99* – that's better than half price!
If you decide that Members' Club is not for you, then you can cancel at anytime by contacting us.
*Members' Club Ultimate Monthly first month will be charged at £14.99, renews at full price thereafter
---
A little more indoor mask wearing and one-metre social distancing is a small price to pay to keep jockeys as safe as possible