What precautions are taken in order for racing to continue in sweltering heat?
Temperatures are set to soar to 31C at Royal Ascot on Friday and while the heat has forced the abandonment of some greyhound fixtures, horseracing is still able to continue.
Hot weather is of course common in other racing jurisdictions including the Middle East, America and Australia. It is less so in Britain, where the BHA details a number of extra precautions for the welfare of horses in high temperatures, particularly when they reach more than 30C.
What will happen at Royal Ascot?
Given the timing of Royal Ascot in the calendar, the track is well equipped to deal with heat.
In the stabling facilities, staff have access to lots of water and will regularly wash horses with cold water throughout the day in order to keep their temperatures low.
Cooling facilities are most important immediately after a horse has run. Ascot has taken extra measures to ensure cold water, containing ice, is readily available at strategic areas on the track, such as the pull-up area, horsewalk, unsaddling enclosure, parade ring and winner's enclosure. Ascot also has high-tech cooling fans.
BHA equine welfare integrity officer Jeremy Willis said: "They've got fantastic facilities here, the stables are very airy and there's lots of washdown facilities for the horses which the [stable] staff are aware of. Horses will be washed down two or three times a day just to keep them cool.
"Horses do acclimatise in heat, much better than a lot of people give them credit for. When we're all flaking with the heat they handle it much better, but with the facilities we've got it helps that recovery."
How do horses handle heat compared to humans?
James Given, a former trainer and vet who is now the BHA's director of equine health and welfare, describes acclimatisation as crucial to a horse's ability to perform in high temperatures.
In Australia and Dubai, temperatures are regularly in the high 30s but horses are able to handle conditions.
But in Britain, Given said the ability to cool horses quickly is crucial to keeping them safe.
He said: "The real key to it is acclimatisation. If all this week had been 15C or 16C then we're up to 30C I don't think any animal would cope with that change in temperature. It's the same with us – it's my fourth day of the week here and it's increasingly getting warmer but I cope with the temperatures better now than Tuesday when I wasn't used to it.
"A bigger animal copes with the cold better because they have a bigger body weight to surface area, but when it gets hot they can't disperse of the heat as efficiently or effectively as a smaller animal.
"While horses sweat freely they've got a huge amount of body mass and when they're galloping and racing they're generating heat doing that. So they need to disperse that through the skin, we help cool that as quickly as we can with cold water so their body temperatures get cooler.
"There's a fairly fine parameter of temperatures that the body can cope with – if it's too cold or hot things can go wrong quite quickly. The key is maintaining that ambient band of body temperature as quickly as we can, that's why you'll see all that water after racing to help produce those temperatures quickly."
Does racing stop because of high temperatures?
Yes. It is unlikely to happen this afternoon given the current forecast but officials will be monitoring the temperatures closely and the welfare of runners.
Meetings have been cancelled or abandoned midway through racing due to heat.
The July 2019 heatwave caused a fixture at Southwell to be abandoned with temperatures as high as 35C. There is additional pressure on jump racing in heatwaves due to the longer time the horses spend racing.
A fixture at La Teste in France has been abandoned before the final race this afternoon with temperatures reaching 35C.
---
Read this next:
'I was hurt - but I'm riding as well as ever' - Hanagan reflects on Fahey split
---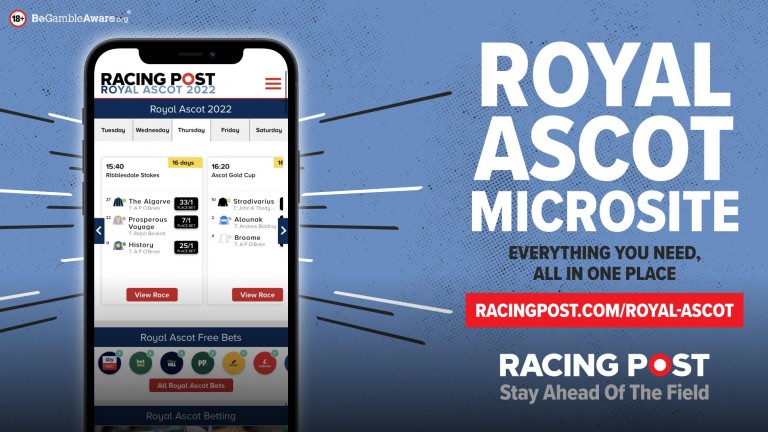 Head over to our dedicated Royal Ascot 2022 site for the latest tips and odds for every race at the festival. Our leading horseracing tipsters share their Royal Ascot tips and predictions and it's completely free!
---
There's a fairly fine parameter of temperatures that the body can cope with, if it's too cold or hot things can go wrong quite quickly