'We had a lot of fairly hefty arguments' - Black speaks out on Dascombe split
Andrew Black, the part-owner of Manor House Stables, spoke on Sunday of a testing relationship with Tom Dascombe and the irreconcilable differences that led to his sacking as the stable's trainer this week.
Dascombe was appointed in 2009 by Black in a joint-venture with footballing legend Michael Owen and the Betfair founder recalls heated arguments even from the early days. Disagreements over the management of horses was one of the key factors in the falling out.
The lack of harmony is one of the reasons why Black now plans to sell his share of the stable to Owen, who on Thursday confirmed Colin Gorman would temporarily take charge of the operation in Cheshire.
A number of high-profile owners have taken horses out of the yard in recent months, including David Ward and Dave Lowe, whose Kachy won close to half a million pounds in prize-money.
Dascombe told the Racing Post when the news broke on Thursday it was a "complete shock", yet Black suggests the break was not too much of a surprise.
Black said: "We had a lot of fairly hefty arguments in the early times and I was surprised we were having those arguments. They were about Tom's contract, management of certain horses and I suppose my perception of Tom changed pretty quickly.
"I was never complacent with Tom after those early years, which is a shame as Michael was always fine with him. I couldn't quite forgive him.
"I wanted to make changes to MHS and I wasn't able to. Tom said he was surprised [on Thursday] but my last conversation with him about the business ended with him saying something like, 'You'll just have to sack me then'.
"It was a short conversation and to me he's not flexible, he wants to do things his own way and it caused us to fall out a bit."
In the past few years Black has slowly stepped back from the business and now has plans to sell his share to Owen, partly due to the problems of the past few years but also as he wants his horses trained closer to his base in London.
Black said: "We're doing our own thing now, and I want a closer relationship with our own horses. If things had been different I still wouldn't have wanted the relationship as much as I had to start with.
"We'll continue to have a relationship with Manor House but it won't be anything like as full on as the one we had before. My involvement with racing won't change, I'll have relationships with slightly different trainers and we're interested in doing slightly more in Epsom. There's a bit of change coming there, it's a positive story and it works for us as it's local.
"The truth is, ultimately, I'm not in a good place with Tom at the moment but the fact is he's trained very well for me. We've had a lot of winners and some at Group level and at Royal Ascot. We had some good days but we are where we are and I think Manor House can emerge strongly from this."
---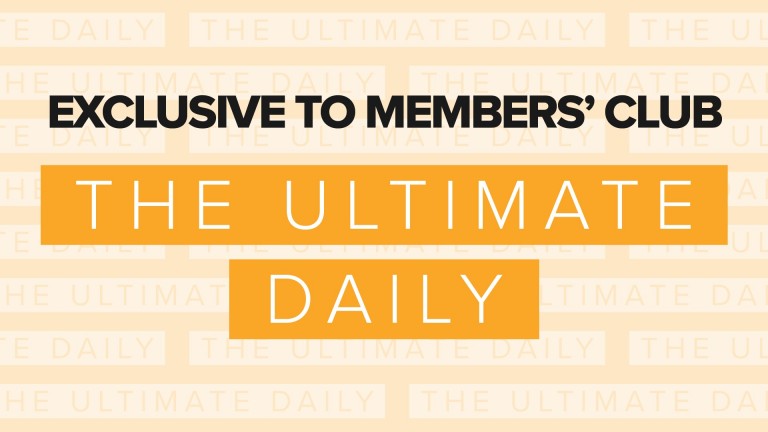 Ultimate Daily – our daily newsletters from Racing Post's experts, exclusive to the inbox of Ultimate Members' Club subscribers. To receive the newsletter subscribe here
---
My last conversation with him about the business ended with him saying something like, 'You'll just have to sack me then'