Concerns over extra Saturday meetings after BHA publishes 2022 fixture list
Additional Saturday fixtures which one bookmaker claimed punters neither "want or need" are a feature of next year's fixture list which the BHA published on Monday.
A new series of valuable Sunday fixtures will also be part of the 2022 schedule which the sport's leadership hopes will help drive attendances and betting revenues, especially when covered by ITV.
Next year's list comprises an initial 1,482 fixtures, four fewer than this year, although discussions are ongoing regarding the number of races which will be staged. It also does not yet include the six fixtures that were added this year for the Racing League.
---
The Racing League: 'We need to get through to the trainers that we've sold them into a brand' (Members' Club)
---
There have been calls for the volume of racing on Saturdays to be re-examined, while there has also been a push to strengthen the schedule on Sundays, with the recently concluded Sky Bet Sunday Series being an early initiative.
The so-called 'Super Saturday' in July, featuring the July Cup at Newmarket, John Smith's Cup at York as well as meetings at Ascot and Chester, has been criticised for having too much top-class racing on one day.
It remains a feature of the 2022 schedule on July 9 but that afternoon will be relatively quiet compared to the following Saturday when fixtures at Cartmel and Chester have been added to make six meetings that afternoon in Britain and eight overall on the day, as well as the Irish Oaks meeting at the Curragh.
In all ten additional BHA fixtures have been added to summer Saturdays, which the BHA said would each require a racecourse executive contribution to prize-money of no less than £100,000 and that there should be a reasonable expectation that the fixture would attract an attendance of at least 7,500.
BHA chief operating officer Richard Wayman said the meetings were being reintroduced from the pre-pandemic schedule and were not primarily there for betting purposes but to attract racegoers and offer good prize-money to participants.
He added: "These fixtures do generate interest and indeed revenues that those racecourses can use not just on the day but indeed to help support some of their other fixtures.
"So on balance it was felt that as long as those extra fixtures were offering enough money and could get a significant crowd then there would be a case for allowing them back in."
Ladbrokes Coral PR director Simon Clare acknowledged the BHA had to balance a number of needs and wishes when constructing the fixture list, but he added: "The thing that jumps off the page is the addition of a sixth fixture on some Saturdays which isn't what betting customers either want or need on days when the action already comes thick and fast.
"It goes without saying that those races and horses would deliver greater betting-related revenues in other positions in the programme."
National Trainers Federation chief executive Rupert Arnold also voiced some misgivings. He said: "There are some Saturdays with a sixth Flat fixture and I think that could present some logistical difficulties in terms of booking jockeys because of the one meeting per day rule."
Both Arnold and Clare supported the strengthening of Sundays in next year's fixture list, with the prize-money for each of the eight additional Sunday fixtures set to be more than £100,000. The additional weekend fixtures are being switched from other slots in the calendar.
Wayman said: "It was agreed at an early stage of this year's fixture list process that we would be looking at a similar amount of fixtures compared to the previous year.
"Therefore if we were going to put additional BHA fixtures on Sundays then that would mean some of the BHA fixtures we stage in perhaps less attractive slots elsewhere in the fixture list would have to come out."
The 2022 schedule also includes a small number of 'rider restricted fixtures' to facilitate the slight extension of breaks for the busiest jockeys in March and November on the Flat, and August for jumps.
Professional Jockeys Association executive director Dale Gibson said jockeys continued to have "significant concerns" about the volume of fixtures but added: "We are pleased to note improvements elsewhere in the calendar."
He added: "There's still more to be done but it's encouraging the sport is slowly beginning to consider the wellbeing of the workforce when producing the fixture list."
One quirk of next year's calendar is that the Coral Scottish National at Ayr will be run the weekend before the Randox Grand National at Aintree as a one off due to the timing of Easter and the need to preserve a three-week gap between the Cheltenham Festival and Aintree.
---
Comment: extra meetings might be too much of a good thing
Can you have too much of a good thing? Racing's leadership evidently does not think so given additional meetings are being shoehorned into already packed Saturday programmes next year.
Punters, bookmakers and the sport's participants have all in the past criticised the volume of racing on some summer Saturdays. However, it has been decided the benefits of providing an opportunity to get people racing, and to offer decent prize-money to owners, are sufficient to outweigh any negative impacts.
There will have to be some skilled race planning in order for the top-class action the extra fixtures are scheduled against to be allowed some breathing space.
Lockinge day at Newbury, the last day of Royal Ascot, the culmination of the St Leger meeting and Cambridgeshire day at Newmarket are some of the dates affected.
The calls for racing on Sunday in Britain to be improved have been met with the addition of some valuable meetings next summer.
Those who want the overall fixture list to be reduced were always going to be disappointed. The BHA only has control over 224 meetings – 15 per cent of the overall fixture list – and the governing body's hands are tied.
---
Read more:
Haldon Gold Cup to be run on Friday in 2022 with track 'hopeful' of ITV coverage
'We're still in recovery mode' – Julie Harrington outlines 2022 fixture plans
Blow to BHA as Heather Main wins appeal against fine for rider weighing in light
BHA announces changes to jumps handicapping after Cheltenham Festival drubbing
---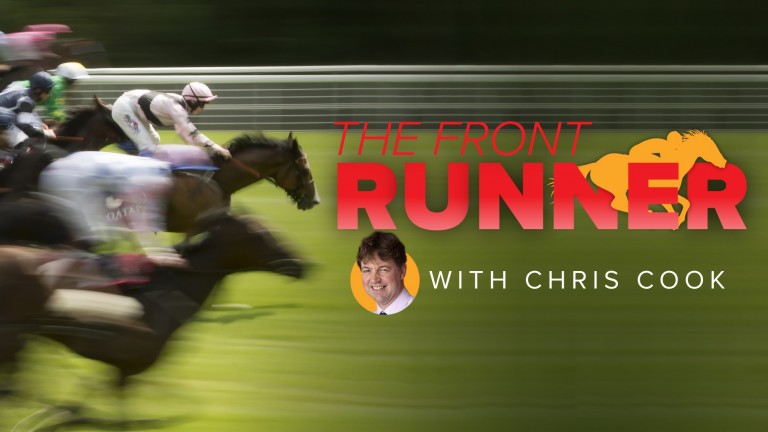 The Front Runner is our latest email newsletter available exclusively to Members' Club Ultimate subscribers. Chris Cook, a three-time Racing Reporter of the Year award winner, provides his take on the day's biggest stories and tips for the upcoming racing every morning from Monday to Friday
---
It goes without saying that those races and horses would deliver greater betting-related revenues in other positions in the programme