'There's too much. We've got to have less' - John Egan blasts racing's rulers
Senior jockey John Egan has accused British racing of failing to address a series of problems he believes could culminate in a terminal decline in the sport's standing.
Like many jockeys, the multiple Group 1 winner has missed opportunities lately due to a run of recent abandonments, but the 54-year-old believes the sport faces much bigger long-term issues which pose a threat to the sport's viability.
Egan, who will ride the supplemented El Habeeb for Stan Moore in the Cazoo Derby on Saturday, told the Racing Post: "I'm devastated by what's happening right now to our game, absolutely devastated.
"I think there's a lot of people just burying their heads in the sand at the minute and from what I can see it's taking the same turn as greyhound racing took.
"In the 1980s, look how big the greyhound racing was, and slowly but surely it's nearly a thing of the past, and I think if we don't address the situation hard and fast there will be no game."
A combination of small field sizes and poor prize-money against the backdrop of a growing cost of living crisis have made Egan question the kind of future the sport has to offer his son and fellow rider David.
Egan said: "The young people, they don't know what the game used to be like and they accept what it's like right now. I've been in the game a long time now and I remember the real good days and I see it sliding rapidly. It's going to affect his [David's] career the way it's going."
Small field sizes have dominated the headlines for nine months and Egan thinks there is a surplus of racing for a diminishing horse population that frequently produces uncompetitive and unappetising affairs for punters.
"It's ridiculous," said Egan. "Take Sandown: not that long ago you were racing with 16 to 18 runners in mile handicaps. Now you're going down and there's six and seven runners. I mean, you don't even have to really go out and ride. It's like going out and riding a piece of work now and it's getting a bit boring, I'd say for the public to look at as well.
"You look for a race for a horse now, say a three-year-old 65-80 race, whatever, and there's eight races in four days all over the country that that horse can run in, when it shouldn't be the case. Everybody enters and then they track the runners and go for the easiest option and the smallest field.
"So you've got five in this one, four in this one, seven in this one instead of having two races they can run in. At least then they'd all run in one of the two races and we'd have bigger fields and something better to look at.
"Even in some of the class two handicaps you've only got five or six runners in them. Where are the horses? They're gone, they're sold, they're out of the country, or they're in one yard. There's too much racing. I think less is more and we've got to have less."
---
4.30 Epsom, Saturday: Cazoo Derby racecard and betting
---
Read these next:
Cazoo Epsom Derby day 2022 sold out after 'phenomenal' ticket demand
Confirmed runners and riders for Friday's Cazoo Oaks at Epsom plus an early tip
Who will win the 2022 Cazoo Derby at Epsom based on previous trends?
---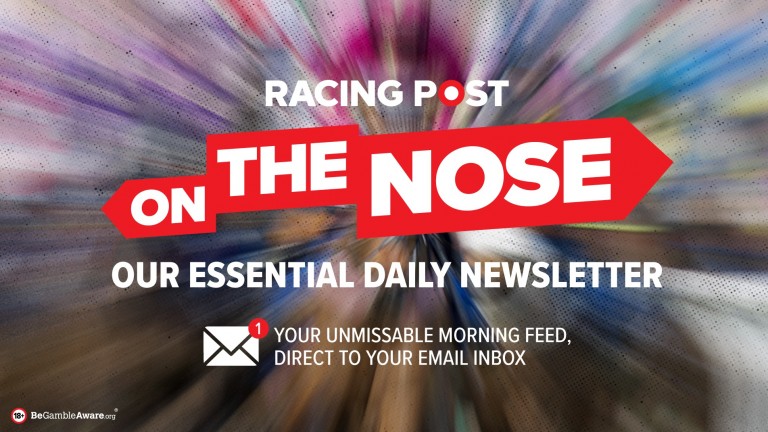 Sign up to receive On The Nose, our essential daily newsletter, from the Racing Post. Your unmissable morning feed, direct to your email inbox every morning.
---
I think if we don't address the situation hard and fast there will be no game