Meet the new Quixall Crossett: the 105-race maiden still gunning for a win
With 105 races without a victory Celerity has amassed the longest losing run in the history of British and Irish racing but to trainer Lisa Williamson she is a complete superstar – and they have no plans of retiring her yet.
The seven-year-old had three runs in Ireland before moving to David Evans in November 2016. She made 21 appearances for Evans before joining Williamson a year later, and in her 105 starts, she has finished second seven times and third on eight occasions.
The closest she has come to victory was when a half length second at Ffos Las in 2017 when trained by Evans – ironically beaten by Your Gifted, trained by Williamson.
Quixall Crossett was the previous record holder having failed to win in 103 starts but the unwanted world record is held by Dona Chepa, a mare from Puerto Rico who was beaten 135 times in a row.
Celerity, however, has showed some promise in finishing third on her last two starts and the dream is alive that she could end the wait for a win at Haydock on Friday. Owner Rick Heath will be on course, just in case.
Williamson said: "She's definitely running better than she has been and she seems to be enjoying it a lot more. The owner is going to carry on with her as she gives him a hell of a lot of fun, she's got a home for life and when she retires he'll breed from her. She'll be with us all the way through.
"The owner's local so it's nice to go to Haydock. She seems to run better in stronger races and how she's never won a classified or a low-grade handicap I'll never know. We'll give it our best shot. The owner tried to put her in foal but she didn't take, so she's come back and if she were to win it'd be amazing."
Celerity is a yard favourite at Williamson's stable in Tarporley, Cheshire, where there is another long-serving legend in nine-year-old and 14-time winner Red Stripes, who made his 175th appearance at Carlisle on Monday.
The trainer added: "Celerity is a very funny horse. She's a box-walker and I'd say she looks like a female version of a stallion, she's huge. She looks incredible and she's a real character, everybody loves her. We all adore her. She's a yard favourite, big time."
---
Who was Quixall Crossett?
Quixall Crossett was a cult hero of the jumps game in the north throughout the 90s and into the new millennium.
As Geoff Sanderson, assistant to the hopeless old chaser's Yorkshire trainer and breeder Ted Caine, once said, he was a wonderful jumper – "his only problem, really, is the bits in between the jumps". Racehorses simply don't come much slower.
In all, Quixall Crossett's career spanned more than 11 years. He made his debut at odds of 33-1 in a Catterick bumper in 1990, trailing home last of 18 finishers. In a further 102 track starts, for many of which he returned SPs of 500-1, two second-place finishes in staying novice chases were the best he ever mustered.
He was retired at 16 years of age in 2001 having become a byword for perennial losers but also having won the hearts of enough supporters to have his own fan club and website at a time when such distinctions were still novelties.
Richard Forristal
---
Three more serial losers
Zippy Chippy
Record: 0 wins from 100 starts
Foaled in 1991 and owned and trained by Felix Monserrate, his tendency to blow the start on multiple occasions led to him being banned from his racing at Finger Lakes racecourse in 1998. He continued to race elsewhere and brought up his 100th defeat at Northampton Fair in 2004.
He was something of a celebrity off the track, with his trainer setting up various ridiculous challenges, including racing a Minor League Baseball Player over 40 yards and taking on a harness horse. He was even named in the list of the nation's 'Most Interesting Characters' in People magazine in 2000.
Dona Chepa
0 wins from 135 starts
The holder of the most consecutive losses without victory record worldwide, Dona Chepa was foaled in 1998 but could not get his head in front in eight seasons in Puerto Rico, with his best effort coming when second once.
Trained by Efrain Nieves, Dona Chepa finished his career when sixth in a claiming race at Camarero racecourse in 2008.
Haru Urara
0 wins from 113 starts
Her losing streak began when fifth and last at Kochi racecourse in Japan in 1998 and it did not take long before the media in Japan latched on to her story.
During the peak of her popularity, over 13,000 spectators crammed into Kochi to watch her lose one of her races in 2004. Over 121 million Yen (approximately £800,000) was placed in bets on her and she was even ridden by the legendary Yutaka Take, but could only finish tenth of 11 runners.
Matt Rennie
---
Read more . . .
Mickaelle Michel taking inspiration from Hollie Doyle ahead of Shergar Cup
BHA given greater powers as bloodstock industry cracks down on corruption
What is it and why is it needed: the bloodstock code of practice explained
---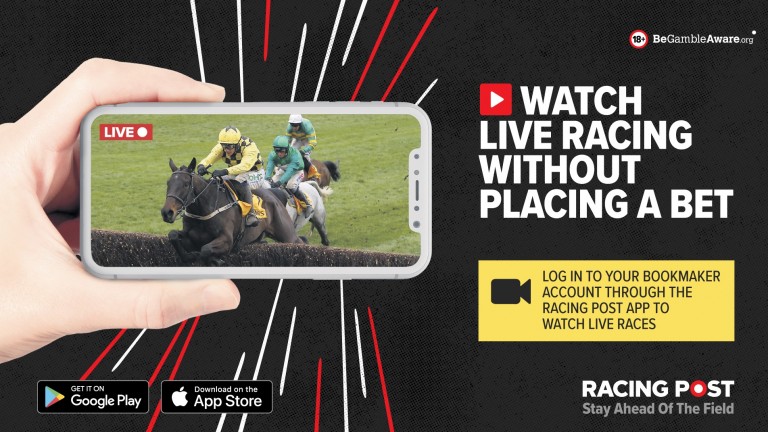 Watch live races through the Racing Post. Log in to your bookmaker account and look on the racecards for eligible races. Click the red 'Watch live now' icon and they're off! Find out how here
---
She looks incredible and she's a real character, everybody loves her. She's a yard favourite, big time