RaceTech cameramen expected to make full recovery following incident at Hamilton
The two members of a camera crew who fell from a cherry picker basket at Hamilton are expected to make a full recovery from their injuries, RaceTech said on Wednesday.
Robbie Cotgrave and Kit Campbell landed on the roof of a RaceTech truck before racing on Tuesday. They were taken to hospital and remain there while being treated.
RaceTech's CEO John Bozza said on Wednesday afternoon: "Following the serious incident at Hamilton Park yesterday, we're in regular communication with the families of our two injured colleagues.
"They're currently receiving treatment in hospital and early indications are that they will both make a full recovery, which is obviously very good to hear. The safety of our staff is paramount and a full and thorough investigation into how the incident occurred is now underway."
Harriet Graham, clerk of the course at Hamilton, praised the staff at the track and the emergency services for their instant reaction, which was instrumental.
She said: "The medical teams and the fire brigade did such a fantastic job, so they could get them to hospital and get them assessed. Thankfully the news is very positive this morning, although I'm sure they're both really sore. The whole team at Hamilton is relieved and we hope to see them back working in the not too distant future.
"There will be a full investigation with the police, health and safety and all the other people. There's nothing more to add from that. It was total shock when we were made aware, I don't think anyone really knows what's happened."
Tuesday's meeting at Hamilton was eventually called off at 3.35pm following a lengthy delay to racing.
---
Read more of the day's top stories:
Paddy Power cleared disputed £26,000 bet thinking punter was chasing losses
Two RaceTech cameramen seriously injured in Hamilton incident
'I got away lightly' – Geoff Harker racing again after horror fall through roof
---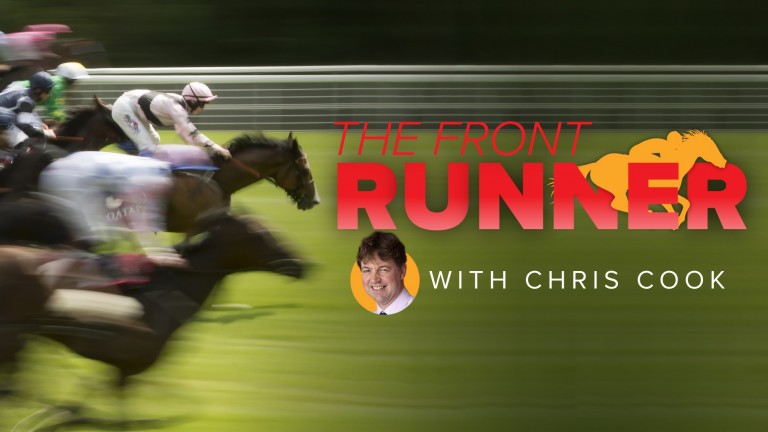 The Front Runner is our latest email newsletter available exclusively to Members' Club Ultimate subscribers. Chris Cook, a three-time Racing Reporter of the Year award winner, provides his take on the day's biggest stories and tips for the upcoming racing every morning from Monday to Friday
---
They're currently receiving treatment in hospital and early indications are that they will both make a full recovery