Racecourses look forward to end of Covid restrictions for racegoers on Thursday
Racecourses are gearing up for the lifting of all Covid-19 restrictions in England on Thursday, starting with fixtures at Wetherby, Southwell and Newcastle.
Since December 15, vaccine passes or proof of a negative lateral flow test have been mandatory at unseated outdoor sporting events with a capacity of 4,000 or more but the government confirmed last week a return to restrictions under Plan A rules from Thursday, marking the end of the pass scheme. The easing also means masks will no longer be required at racecourses in the parade ring and in communal areas.
Wetherby, which hosts an eight-race jumps fixture on Thursday, held the last race before the shutdown in March 2020 and will be the first to race without restrictions.
The change is seen as a step in the right direction by course officials, with the track one of the many courses to have suffered financially from the pandemic and Covid-19 restrictions.
Clerk of the course Jonjo Sanderson said: "Last year wasn't good as we had an entire season behind closed doors and lost the last few fixtures of our 2019-20 season. Then we went through a couple of lockdowns with owners, then nobody, then owners again. It wasn't great.
"It's hopefully the beginning of a few steps towards normality but they are very marginal changes. As far as owners and trainers are concerned, they don't have to wear masks in the parade ring, which they will appreciate.
"As far as the general public go, they no longer have to wear them in communal areas, so it's a minor relaxation. There's significant protocols around the weighing room but the masks are no longer mandatory."
---
Read this next:
Why are jockeys up in arms about the minimum weights change?
---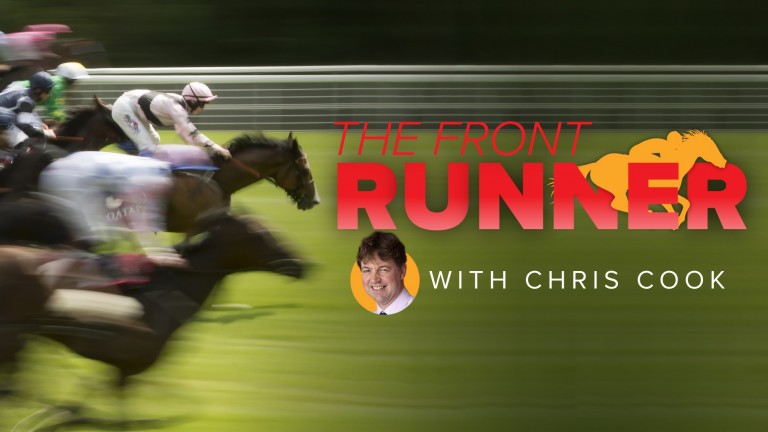 The Front Runner is our latest email newsletter available exclusively to Members' Club Ultimate subscribers. Chris Cook, a four-time Racing Reporter of the Year award winner, provides his take on the day's biggest stories and tips for the upcoming racing every morning from Monday to Friday
---
It's hopefully the beginning of a few steps towards normality but they are very marginal changes