Mark Crehan gets backing of Stoute and Dettori following 28-day Doncaster ban
Leading apprentice Mark Crehan is unlikely to appeal against his 28-day ban for mistaking the winning post at Doncaster on Saturday, according to one of his chief backers, George Boughey.
Crehan was all set to celebrate his 19th winner of the season in the 1m2f handicap on the Sir Michael Stoute-trained Aerion Power, only to mistake the half-furlong marker for the winning post and momentarily stop riding.
The lack of momentum meant the King Power-owned three-year-old was unable to sufficiently renew his challenge, handing the race to Colony Queen who had been seemingly booked for second.
The 3lb claimer, stable jockey to Boughey, is understood to have received plenty of support since the incident at Doncaster, including from Stoute and Frankie Dettori.
---
Mark Crehan banned for 28 days after mistaking winning post on Aerion Power
---
Crehan, whose ban begins on July 31, has endured more misfortune this week after taking a crashing fall on the Newmarket gallops on Tuesday morning.
He was riding work for Boughey when displaced from a two-year-old on the watered gallop and was taken to Addenbrooke's Hospital for x-rays on a suspected broken collarbone.
Speaking on Wednesday morning, Boughey said: "It's been a rough week for Mark and he was in the wars again yesterday but he seems fine, although he is having another x-ray today just to be sure.
"He'll have a few days off because of it but at this stage he's unlikely to appeal the ban as it seems a pretty standard ban for people who have done this sort of thing."
On the support of the wider racing community over the Doncaster incident, Boughey said: "I understand Sir Michael Stoute has spoken to Mark and been very good about it as you'd expect as he's a gentleman.
"Even Frankie Dettori, who doesn't know Mark, asked me for his number over the weekend to ring him and give him some support. I've had an awful lot of texts, emails and messages in support of Mark and I know he has had the same. It's much appreciated."
At Doncaster, Crehan was found guilty of "failing to ride out on a horse that would have finished first" and was suspended for the period July 31 to August 27.
He is second in the champion apprentice standings on 18 winners, behind Marco Ghiani who has ridden 33.
---
Read more of the day's top stories:
'No hard feelings' as Roger Charlton and Jason Watson go their separate ways (Members' Club)
Godolphin's Derby heroes Adayar and Hurricane Lane headline St Leger entries
Goodwood and Galway special: submit your Punting Club questions now
---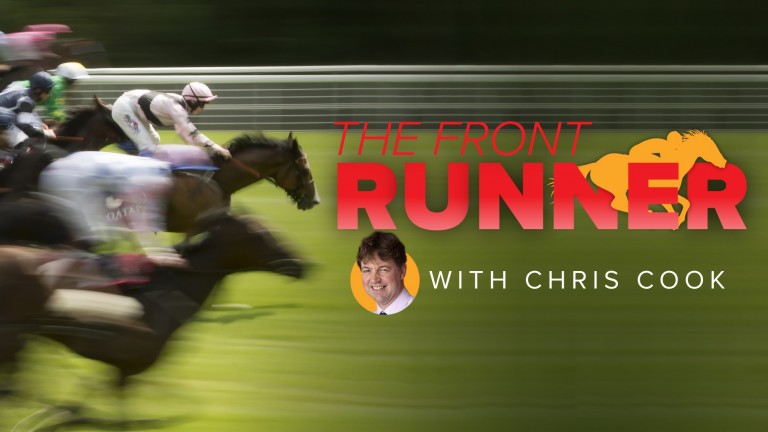 The Front Runner is our latest email newsletter available exclusively to Members' Club Ultimate subscribers. Chris Cook, a three-time Racing Reporter of the Year award winner, provides his take on the day's biggest stories and tips for the upcoming racing every morning from Monday to Friday
---
I understand Sir Michael Stoute has spoken to Mark and been very good about it as you'd expect as he's a gentleman