Josh Moore could return home at weekend after having delayed spinal surgery
Josh Moore could be out of hospital and back home by the weekend after the jockey had his delayed spinal surgery on Tuesday, eight days after he suffered serious injuries in a heavy fall at Plumpton.
Moore fractured a vertebra and broke several ribs in a nasty spill from Botox Has at the East Sussex track on October 18, which also knocked the 29-year-old jockey unconscious, since when he has been receiving treatment at Royal Sussex County Hospital in Brighton.
After operations to insert rods into his back were repeatedly delayed by just over a week, Moore had surgery on Tuesday and although he will have further tests on Wednesday, his sister and Sky Sports Racing broadcaster Hayley Moore hopes he will return home over the weekend to continue his recovery.
---
Josh Moore may have to wait another 48 hours for surgery with operations delayed
---
"It was about a six-hour operation and they're happy with it. He's on a lot of real strong painkillers and from what he can gather he's had rods and screws in from T3 to T6," she said.
"It's very similar to the surgery [brother] Jamie had. He'll either have a CT scan or an x-ray hopefully later on Wednesday so that they know everything is in place and settled, then he can hopefully start walking around.
"At the moment he's sitting upright, which he said it hurts to do, and isn't walking yet. All being well he'll be able to come home at the weekend to carry on his recovery.
"When he came round he did say it was quite painful, he actually joked he'd rather have shoulder surgery compared to back surgery as it was the worst. It's rubbish timing right at the beginning of the jumps season when he's got so many nice horses to ride for Dad."
Moore was restricted to lying nearly flat on his back and needed to limit his movement before the surgery due to the nature of the damage to the spine, and although he had the added strain of the significant delay for treatment, Hayley said she was proud of the way he had handled the situation as well as the prospect of a long journey to get back in the saddle.
She added: "He never moaned and completely understood whenever it got cancelled. He would say there were people worse off than him and didn't complain for a moment, even when you knew he was in a very uncomfortable situation.
"He didn't want to feel like he was hard done by or unfair when road traffic accident patients were coming and meant he wasn't dealt with, because they had it more serious. His patience is something to admire.
"Jamie came back in 12 weeks, which was two months earlier than what was originally predicted, and he had a lot of help at the Sir Peter O'Sullevan House. I'm sure Josh will be taking on Jamie's advice."
The multiple delays for the operation also took their toll on the Moore family as the impact of Covid-19 continued to take its toll on the NHS.
"It was really stressful and quite upsetting because you feel completely helpless and there's nothing you can do for him when you know he's in pain and uncomfortable," she said.
"It's debilitating, but thankfully he had movement of his arms and legs. I felt really sad for him and because he's my little brother, I just wanted him to be comfortable.
"It is a worry about the state our NHS system is in when it takes that long with a serious injury. The poor nurses were put out because they don't want to be delivering us bad news every day."
Read more:
Gold Cup hero Minella Indo to kick off season at Down Royal on Saturday
Brendan Powell handed Fiddlerontheroof ride at Carlisle this weekend
Lostintranslation proves Cheltenham Gold Cup credentials with win at Carlisle
---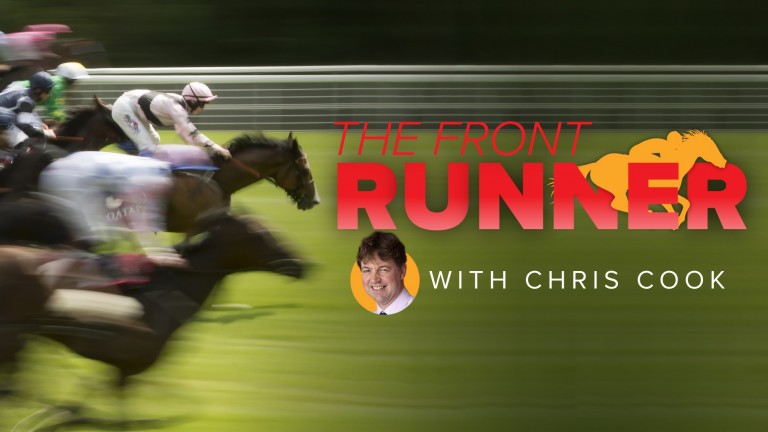 The Front Runner is our latest email newsletter available exclusively to Members' Club Ultimate subscribers. Chris Cook, a three-time Racing Reporter of the Year award winner, provides his take on the day's biggest stories and tips for the upcoming racing every morning from Monday to Friday
---
I felt really sad for him and because he's my little brother, I just wanted him to be comfortable