'I was never that keen' - Haggas always favoured Baaeed Champion bid over Arc
William Haggas said he had always been reluctant to run Baaeed in the Prix de l'Arc de Triomphe instead of the Champion Stakes as he revealed some of the wider reasons behind the decision at Newmarket on Sunday.
Baaeed will head to Ascot on October 15 rather than Longchamp 13 days earlier and the unbeaten four-year-old drew lots of attention when cantering behind his lead horse Montatham at the Henry Cecil Open Weekend.
Following Baaeed's breakthrough win over a mile and a quarter in the Group 1 Juddmonte International at York last month, Haggas had warmed to the idea of the Shadwell superstar stepping further up in trip for the Arc.
But in a statement on Thursday Haggas said connections were sticking to a previous plan for the four-year-old to have his final race over a mile and a quarter on home soil.
Elaborating on Sunday, he said: "We had a lot of discussion with Angus Gold, Richard Hills and Sheikha Hissa about Baaeed's participation in the Arc but I have to admit I was never that keen.
"I didn't fall for all the press coverage that said you have to run in the Arc to make him as good as Frankel because one of my favourite horses before Baaeed was Sea The Stars.
"He won the 2,000 Guineas, the Derby, the Juddmonte International, the Irish Champion and the Arc and still people reckoned he was not as good as Frankel."
Haggas noted the contrast between the former greats. He said: "The difference was that Sea The Stars was not as impressive in his races as Frankel was and just got the job done whereas Frankel was very exuberant both on the gallops and in some of his races. I thought Baaeed was very much like Sea The Stars until he put up that performance at York which took everyone, even us, by surprise."
It had always been Haggas's plan to step Baaeed up in trip at York and there was reasoning behind it. He said: "We'd always thought there was a slight possibility that he might be better at a mile and a quarter than he had been at a mile but the programme doesn't suggest that going up to ten furlongs before the Juddmonte is the right thing to do.
"He could have gone for the Lockinge then the Prince of Wales's Stakes but then you have a very short time until the Eclipse and then nothing until the Juddmonte International."
When it came down to the crunch time-wise about either preparing Baaeed for Longchamp or Ascot, however, there was a decision to be made.
Haggas said: "After I put out the original statement, Sheikha Hissa said she was in favour of going for the Arc if the ground was good but I think she had a change of mind and everyone is entitled to it as trainers do it every five minutes of the day. In our last conversation she said let's stick to the Champion and make that his finale."
---
Read this next:
'A feat few could pull off' - Roger Varian's seven-timer heads the awards
---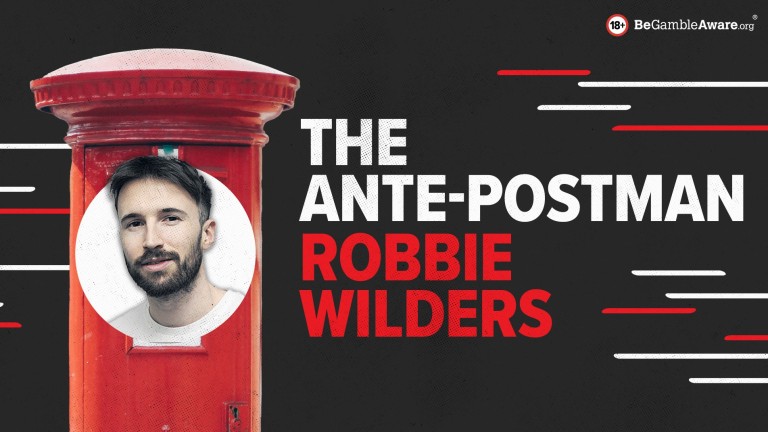 Sign up to receive The Ante-Postman, Robbie Wilders' top weekly newsletter. Get weekend tips, festival fancies and big-race selections delivered straight to your inbox.
---
I didn't fall for all the press coverage that said you have to run in the Arc to make him as good as Frankel