HRI searching for new chief but Bolger and Mullins hoping Kavanagh stays on
Horse Racing Ireland has begun its recruitment process to find a new chief executive but Jim Bolger and Willie Mullins have implored the authorities to find a way to keep Brian Kavanagh in the role.
Come September, Kavanagh, Irish racing's pre-eminent official for two decades, will have served his latest five-year term. That followed two seven-year stints and during his time at the top he has overseen massive growth in the sector as Irish racing has solidified its status as one of the industry's global superpowers.
Kavanagh's reappointment in September 2016 for an unprecedented third term was controversial as it contravened state guidelines that recommend CEOs of state bodies serve no more than one seven-year term. His €190,000 salary also exceeds state guidelines.
However, Bolger has warned that the departure from the role of Kavanagh, who had previously been both financial controller and chief executive of the Turf Club and manager of the Curragh racecourse, would be a "tragedy for Irish racing".
He said: "I have known Brian very well since his days with the Turf Club and latterly with HRI, where he has done an excellent job. If all of this comes to pass he will be sorely missed.
"If I had someone of the calibre of Brian Kavanagh in my employment I wouldn't be letting him go. It will be a tragedy for Irish racing if he were let go in September."
Kavanagh declined to comment on his departure other than to say that he has no plans beyond September and suggesting the biggest challenges facing his successor would be Brexit and Covid.
He said: "I plan to work hard for the next six months. There is plenty to do. There are great opportunities and challenges ahead but we have wonderful horses and people in the industry and that is obviously going to be our strength going forward.
"We have short-term issues with Brexit and Covid that we need to negotiate our way through but the fundamentals of the business have always been the people and the horses."
Kavanagh added: "The contract runs until September. I have loved every minute of it and I have worked with some great people and it has been a privilege to do the job."
Mullins last week attributed the Irish domination at the Cheltenham Festival to Kavanagh's long-term vision. Ireland's champion jumps trainer reiterated that point on Thursday and echoed Bolger's sentiments that he would like to see the person he deems the best for the role remain in situ.
Mullins said: "Does it need to be looked at [the state guidelines]? When you have the best leader in place, why should you throw all of that away? Brian is someone who knows the game inside out, knows the players and is hugely respected on a worldwide scale among other racing authorities, as I have found out on my travels."
He added: "Brian is the chairman of the European Pattern Committee, which is a huge accolade for somebody to have, and it demonstrates just how highly he is viewed by other countries. Not just our exploits at the Cheltenham Festival, but the worldwide successes we have enjoyed on the Flat are a testimony to the groundwork Brian has put in. Why throw that away?
"It looks a bit like shooting ourselves in the foot if we let him go. Brian has a great grasp of the whole picture and he has left Ireland in a dominant position. If you go back 35 or 40 years Ireland was a backwater.
"Now, when you mention racing anywhere in the world, Ireland is renowned for being a leader within the sport. Brian has constructed an industry that has encouraged a lot of international investment in the product and he would be sorely missed."
Bolger noted Kavanagh's ability to negotiate with government on racing's behalf, and fears for the future of Irish racing should he vacate his role in September. He also referred to his role in dealing with the Irish Horseracing Regulatory Board's recent travails.
"In my short business career before I went training, I encountered a lot of very smart people but none of the calibre of Brian Kavanagh," Bolger said. "He's an all-rounder. Brian has a very sharp brain and he is a good people person as well. In recent months, I think the IHRB has been 12st 10lb on his back and he has proved himself to be a fantastic voice for Irish racing.
"Brian saw that prize-money was the lifeblood of this sport and worked extremely hard with government to convince them that they would get an excellent return on their investment, which they have done. I would be very concerned for Irish racing if he goes."
HRI's chairman Nicky Hartery said of Kavanagh: "I would like to thank Brian Kavanagh for 20 years of incredible service and deep commitment to Horse Racing Ireland and to the industry in Ireland.
"Brian was the first CEO of Horse Racing Ireland when appointed in 2001, and during his time he has played a huge role in Irish racing and breeding, enabling it to become a leader on the global stage while domestically overseeing the growth of a vital rural-based industry."
---
Read more on the day's big stories:
Paul Nolan awaits Envoi Allen's next move as he hatches Latest Exhibition plan
A gentle giant' – Henderson remembers Finian's Rainbow after death aged 18
More prize-money for placed horses under new restructuring changes in Britain
Confirmed runners and riders for the 2021 Unibet Lincoln on Saturday
Adrian McCarthy hit with six-month ban following positive cocaine test
---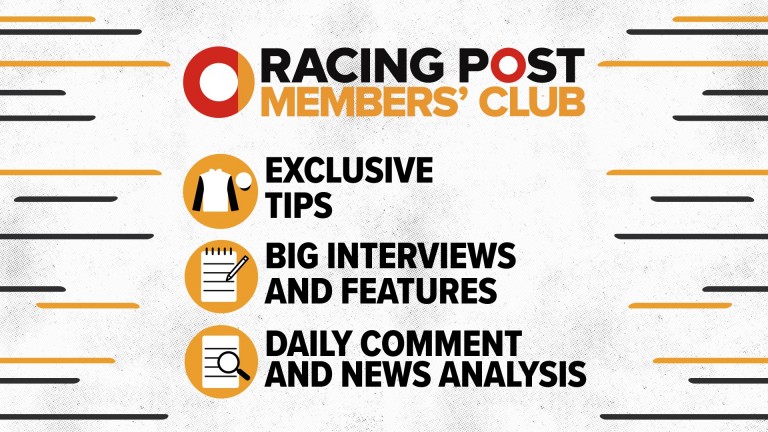 Join Members' Club Ultimate and read tipping from the likes of Pricewise and Paul Kealy, all the big interviews and features, daily comment and news analysis – plus our Ultimate Daily newsletter. Click here to sign up.
---
There are great opportunities and challenges ahead but we have wonderful horses and people in the industry