Hong Kong adds voice to controversy over latest British racing start confusion
The BHA has argued giving stewards more flexibility to determine whether a horse should be deemed to have started would make officials better equipped to consider "the inherent fairness" of incidents such as the one following which Godolphin filly Stunning Beauty was pulled up at Royal Ascot on Wednesday.
The announcement that Stunning Beauty had taken part in the Kensington Palace Stakes despite having a hood on her head when the stalls opened sparked international criticism and consternation, with a senior official from the Hong Kong Jockey Club publicly urging Britain to give stewards the freedom to apply common sense in future comparable circumstances.
---
'They could have waited. They just didn't' – furious De Sousa blasts starter
---
Speaking after the race, Stunning Beauty's jockey Silvestre de Sousa claimed the starter "could have waited two more seconds", while bookmakers bemoaned the fact it took 30 minutes to reveal whether or not the filly had actually been part of the race. Had she been adjudged to be a non-runner, her backers would have been entitled to their money back, with winning bets subjected to a rule 4 deduction.
Having reconvened an inquiry that began on Wednesday evening, the stewards took no action, reporting in their verdict that De Sousa stated "he had not heard the starter call 'blinds off' as the last horse entered the stalls" while "the starter had not heard De Sousa's call for him to wait".
Those who had money on the 7-1 shot would have included those taking advantage of Ascot's participation in the World Pool, a collaboration between the HKJC and the Tote allowing punters to bet into a global pool.
Referencing a similar Royal Ascot controversy with Harry Angel three years, HKJC chief steward Kim Kelly told the South China Morning Post: "I'm a massive fan of the World Pool – it seems to be good for everybody – but for it to reach its potential there has to be harmonisation on major racing rules such as the protest objection rule and the non-runner rule.
"We've largely got harmonisation on the first one, but we haven't achieved everything that we've wanted with the non-runner rule.
"For any commingled pool of betting, there has to be consistency and harmonisation for major racing rules. I would very much hope what happened with Harry Angel in 2018 and now this just three years later might be the lightning rod we need to at least stimulate discussions to arrive at a rule that is fair for the punters and fair for connections."
Confirming that Stunning Beauty backers would have been refunded had the race taken place in Hong Kong, Kelly added: "I have no doubt at all she would have been declared a non-runner. The old saying is that to lose money you've got to be able to win money."
'The BHA will raise the issue with racing'
A BHA spokesman explained the racecourse stewards had no choice but to name the Saeed Bin Suroor-trained fancy a runner, given the stalls had not been faulty and her jockey was on her back when the gates opened.
Addressing the wider issue of the the rule itself, the spokesman said: "After a similar incident involving Harry Angel at Ascot in 2018 the BHA committed to look at this rule. Discussions were held with representatives of both the betting and racing industry to consider whether Britain should adopt the commonly used international version of the rules which allow more flexibility for the stewards.
"There was no appetite for change at that time from the industry reps who were consulted. The general view was that the criteria for making a horse a non-runner would become too complex to define and lead to uncertainty, and that more people would be frustrated to have winnings deducted when it occurred than would be pleased by the rule.
"In light of this latest incident, the BHA will raise the issue with racing and betting industry representatives once again to determine whether an appetite now exists to review this position and move more into line with our international counterparts. This would allow the stewards more flexibility in order to assess the inherent fairness of a situation when making a decision which impacts on the betting public."
---
Read more from Royal Ascot 2021:
Mohaafeth and Jim Crowley survive stewards' inquiry after late in-running drama
Relief for Aidan O'Brien as superstar Love returns with a bang
Expert jury: What heights can Love conquer now? We assess her comeback victory at Royal Ascot
---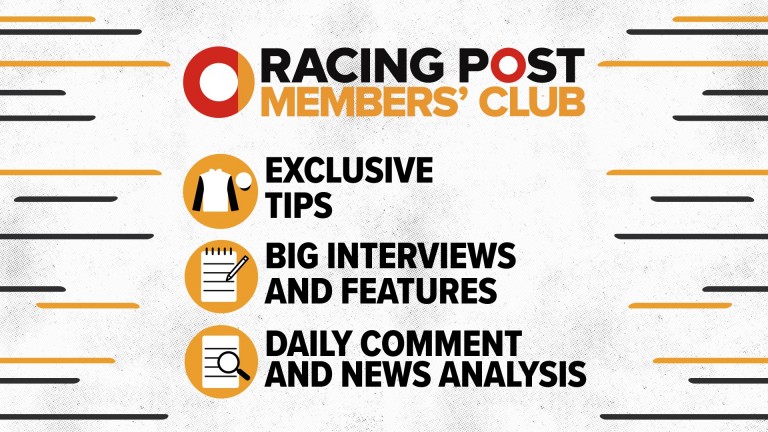 Join Members' Club Ultimate and read tipping from the likes of Pricewise and Paul Kealy, all the big interviews and features, daily comment and news analysis – plus our Ultimate Daily newsletter. Click here to sign up.
---
For any commingled pool of betting, there has to be consistency and harmonisation for major racing rules