Ex-Premier League midfielder Jay Tabb to debut in the saddle on Sunday
Former Premier League midfielder Jay Tabb is making a surprise return to top-level sport, but not the one you would expect, as he is instead set to make his race-riding debut at Wincanton on Sunday.
Tabb – who played for Brentford, Coventry City, Reading and Ipswich Town in a 16-year career – developed his interest in racing during his footballing days as a syndicate member and developed aspirations to become a work-rider from seeing horses on the gallops.
He learned to ride at the Northern Racing College before seeking out and landing a job for Philip Hobbs in 2019 after being impressed by the friendliness and facilities of the yard in videos on YouTube.
The 37-year-old is now raring to go for the Fitzdares Racing Welfare Charity Flat Race this weekend, and he could even outscore the second-place finish footballing icon Michael Owen recorded in his first ride in 2017.
Tabb said: "It'd be a good achievement. There's 12 of us riding with different levels of ability, as I think some have ridden in point-to-points so they'll have a bit more experience than me. I'm not expecting to win but I want to go out and enjoy it and hopefully not show myself up.
"Riding on a horse on a racecourse in the racing silks is a real privilege and I'm really lucky and grateful I get to do it. Horses are so unpredictable, I'll be happy if we get to the start and can jump off nicely."
He has been having weekly training on the Equicizer – a mechanical training horse – and has taken advice from the talented pool of jockeys who are also involved with the Hobbs yard.
However, Tabb is no longer able to copy his unique pre-match ritual which served him so well in his old career.
Good morning all- Please support Jay Tabb who is riding in the charity race at wincanton this Sunday!
From professional footballer to jockey!

Best of luck Jay from all at Team Hobbs https://t.co/gEQILcqrfc pic.twitter.com/9JvBc0Xu42

— Philip Hobbs Racing (@PJHobbs1) October 19, 2021
"I used to have a set routine from Friday night before every game," he said. "I'd always have the same dinner of chicken, pasta and vegetables, and the morning before the match porridge with blueberries and honey. I'd always stick to the same routine. But before Sunday I have to watch what I eat, which is different.
"I've been speaking to a few of the lads and I'm going to try and ride out in the racing breeches and saddle as they say it'll feel a bit different. Closer to the time, when I find out who I'm riding, I'll speak to the ones who have ridden them before. I feel fit enough and ready to go."
All riders in the race are raising money for Racing Welfare and Tabb has currently raised over £1,000 on his JustGiving page.
---
Read these next:
Josh Moore in hospital with injuries sustained in Plumpton fall
Ben Curtis to undergo shoulder and feet operations and miss rest of year
Patrick Mullins: 'You won't be forgotten' – remembering Wicklow Brave's heartbreaking end
---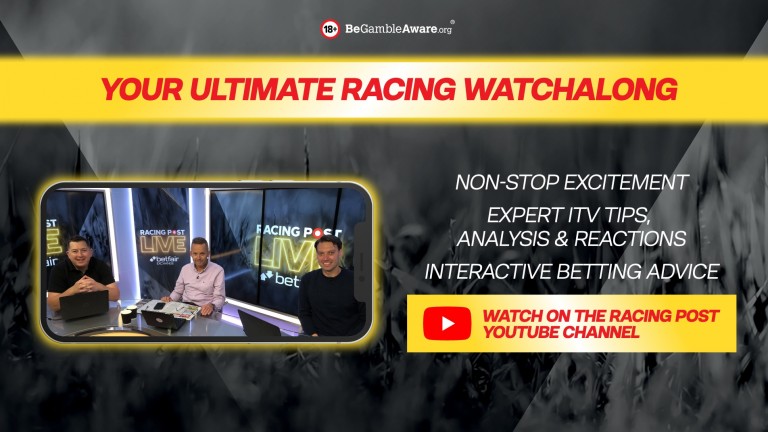 Racing Post Live is your ultimate racing watchalong every Saturday and during major festivals. Our experts offer uninterrupted tips, analysis and reactions to the ITV action. Subscribe to the Racing Post YouTube channel here and never miss a minute
---
Horses are so unpredictable, I'll be happy if we get to the start and can jump off nicely