Jockey Club plays down five-day Cheltenham Festival amid fresh speculation
The Jockey Club on Monday insisted no decision had been made to extend the length of the Cheltenham Festival after fresh speculation emerged that the addition of a fifth day from 2023 was being discussed.
A reported new format would result in jump racing's showpiece meeting running from Tuesday to Saturday, with the Cheltenham Gold Cup remaining on Friday.
The festival features 28 races over four days and only two more races would need to be added for a five-day meeting with six races per day.
The possibility of a five-day festival has long been debated and on Monday triggered a strong reaction from racing professionals and on social media.
The issue resurfaced at the start of last year when Cheltenham chairman Martin St Quinton said he "wouldn't rule anything out".
A Jockey Club spokesperson said on Monday: "It is always interesting to listen to the debate around a fifth day and the last time this was discussed in earnest in public some key stakeholders in our sport expressed their desire for a fifth day.
"We will always explore every option to improve the festival and support British racing, but we have made no decision to extend the length of the festival."
'Why won't it work for Cheltenham?'
The financial argument for the Jockey Club, which is understood to have ruled out the move in 2022, to extend the festival has become greater following the economic damage caused by Covid-19. The Jockey Club has estimated the pandemic cost them more than £90 million in 2020 alone.
The festival, held each March, expanded from three days to four in 2005.
There have been many changes to the schedule since and this year a new mares' chase was added to the running order, taking the place of the Listed novice handicap chase.
When an expansion to the festival was publicly discussed last year, some key stakeholders in racing expressed a desire for it and Nicky Henderson and Philip Hobbs were among the trainers to give their backing.
At the time, Henderson said: "I don't know whether it will happen, but the Cheltenham Festival is the country's four most financially lucrative days of the year.
"It worked at Royal Ascot when they added an extra day, which was only supposed to be for one year, but it was so successful they kept it, so if it works for them why won't it work for Cheltenham? Nobody has to go if they don't want to, but it gives everyone the option if they want to."
---
Read more on this subject:
'If it ain't broke don't fix it' – trainers react to five-day Cheltenham plan
A five-day Cheltenham Festival? How racing reacted to the news on social media
There's no need to fear a fifth day of fab Cheltenham Festival
---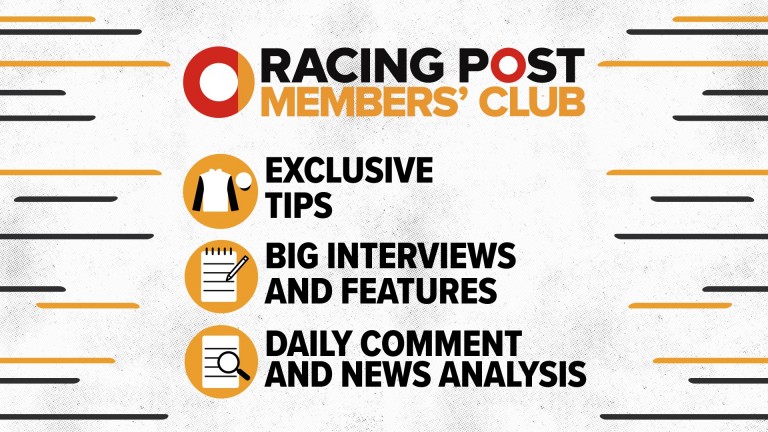 Join Members' Club Ultimate and read tipping from the likes of Pricewise and Paul Kealy, all the big interviews and features, daily comment and news analysis – plus our Ultimate Daily newsletter. Click here to sign up.
---
The last time this was discussed in earnest in public some key stakeholders in our sport expressed their desire for a fifth day