Racecourse restrictions to remain after PM announces delay to lockdown easing
British racing was on Monday "disappointed" but understanding of the delay to the relaxation of Covid-19 measures announced by Boris Johnson, with industry leaders saying they will continue to press government to increase capacity limits for race meetings.
The prime minister pushed back what he has branded 'freedom day' by four weeks to July 19 due to the rapid rise in the Delta variant, which is now responsible for 90 per cent of new infections.
Racing's plea to be one of a number of sports allowed to increase capacity at tracks from 4,000 to 10,000, as is the case for events in outside stadiums such as football, via Covid-19 mitigation methods such as proof of vaccination was not addressed, although the prime minister confirmed that pilot events would continue at Euro 2020.
A statement released by the BHA in conjunction with the Racecourse Association (RCA) and Racehorse Owners Association stated "this is not a sustainable situation for a £4 billion industry".
Johnson said he was "confident" that there would be no need for a delay longer than four weeks, but said now was the time to "ease off the accelerator".
'Significant commercial effect on racecourses'
Reacting to Johnson's announcement, BHA chief executive Julie Harrington said: "While it is disappointing that plans for the relaxation of restrictions and the further return of spectators have been delayed, we of course understand the principle that government's decisions should be evidence-based and public health must come first.
"Many of our racegoers will be frustrated by this delay, but we are doing all we can to work with national and local authorities to maximise the number of people allowed to attend race meetings in safety."
High-profile events due to take place in the next four weeks include the Coral-Eclipse at Sandown and Newmarket's July festival in what is another financial blow to the industry.
David Armstrong, chief executive of the RCA, predicted the four-week delay at current crowd levels would result in a "£15-20 million hit on racecourse finances" due to the impact on ticket sales and hospitality.
He said: "Naturally we are disappointed to hear of a delay to stage four of the roadmap to recovery but acknowledge it has been activated due to public health concerns. It is important to note that this will have a significant commercial effect on racecourses that had sold many thousands of tickets for events after June 21 – we estimate a loss of between £15m and £20m due to the four-week delay.
"The industry will continue to press hard for racecourses to receive the same 10,000 capacity limits as seated stadia. While this will lessen the hit it is still far from commercially viable in what is the peak season for welcoming spectators."
---
York chief hopeful of bigger crowds despite likely delay to 'Freedom Day'
---
In his announcement, Johnson said: "Since today I cannot say that we have met all four tests for proceeding with step four, I do think it is sensible to wait just a little longer.
"As things stand – and on the basis of the evidence I can see right now – I am confident we will not need any more than four weeks and we won't need to go beyond July 19. It is unmistakably clear the vaccines are working and the sheer scale of the vaccine roll-out has made our position incomparably better than in previous waves.
"But now is the time to ease off the accelerator because by being cautious now we have the chance – in the next four weeks – to save many thousands of lives by vaccinating millions more people.
"And once the adults of this country have been overwhelmingly vaccinated, which is what we can achieve in a short space of time, we will be in a far stronger position to keep hospitalisations down, to live with this disease, and to complete our cautious but irreversible roadmap to freedom."
The June 21 date on the government's original roadmap out of lockdown was supposed to lead to all remaining coronavirus restrictions being removed in England.
Racecourses announced last week they were preparing for the restriction of 4,000, or 25 per cent of capacity, on spectator numbers to remain in place for some of the summer's biggest Flat fixtures.
This week's Royal Ascot, a pilot event for the government's Events Research Programme, will have 12,000 people in attendance each day provided they supply a negative lateral flow test for the virus.
---
Read more on this subject:
Tracks set for more pain after June 21 with likely delay on restrictions easing
BHA medical adviser Dr Jerry Hill recognised with MBE for work during pandemic
Racing must 'do the right thing' in fight against Covid says BHA's Jerry Hill
'Any criticism is unfounded' – Down Royal boss defends Covid-19 protocols
---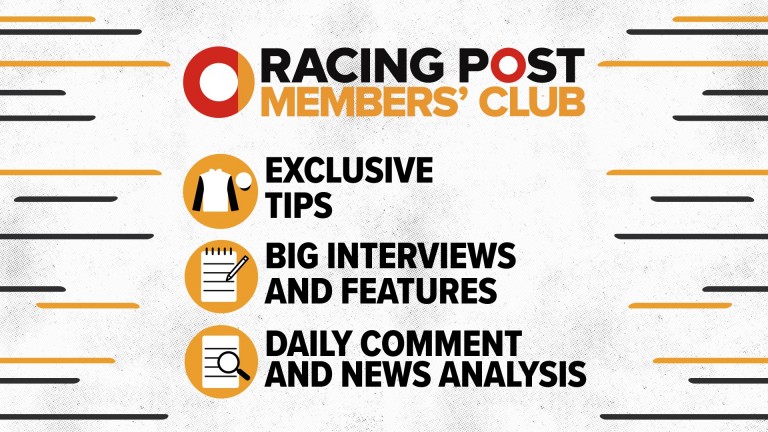 Join Members' Club Ultimate and read tipping from the likes of Pricewise and Paul Kealy, all the big interviews and features, daily comment and news analysis – plus our Ultimate Daily newsletter. Click here to sign up.
---
We are doing all we can to work with national and local authorities to maximise the number of people allowed to attend race-meetings in safety