'It won't change overnight' - Paul Nicholls warns of yet more Irish dominance
Paul Nicholls has warned that this season might be every bit as tough for British trainers against their Irish counterparts following the mauling dished out by the raiders at last season's Cheltenham Festival.
Nicholls was talking to the Racing Post as part of an expert jury in The Big Jump Off, a free 72-page preview of the jumps season in Monday's newspaper.
And the 12-time champion trainer said: "Of course Britain can close the gap but it won't happen overnight. You only have to look at the ante-post betting on the big festival races to see that.
---
The countdown is on: are you ready for The Big Jump Off?
---
"This season is going to be every bit as tough for Britain as was last season. You can't win the Premier League without the best football team but it can take years to create that team. You can't simply wave a magic wand and expect things to be different overnight."
Nicholls' view was echoed by broadcaster Nick Luck, making up the expert jury alongside Richard Johnson, Katie Walsh and Lizzie Kelly.
Luck said: "We're not going to close the gap any time soon. If you look back to Shishkin's Supreme Novices' Hurdle in 2020, there were only four British stables represented, which tells me what happened last season was hardly against the run of play.
"Given everything went absolutely right for Ireland in 2021, it's hard to think Britain won't claw a few back numerically in 2022, but the imbalance is set to remain for a good few years."
In response to the 23-5 hammering meted out by Irish trainers at last season's Cheltenham Festival, an advisory group was set up by the BHA to consider changes that might improve the best of British jump racing and allow trainers and horses to be as competitive as possible at the sport's marquee events, with the creation of a British version of the Dublin Racing Festival among the options mooted. However, Nicholls feels it would probably make little difference.
"Back when I was winning all those Gold Cups and World Hurdles, our horses always had plenty of great prep races that they ran in and won," he said. "Creating new races won't make Britain any more competitive and something like the Dublin Racing Festival isn't going to make a massive difference."
Read more from Paul Nicholls, Nick Luck and many more big names in the Big Jump Off, a free 72-page pullout in Monday's Racing Post also available online for Members' Club Ultimate subscribers from 6pm on Sunday. Join Members' Club here.
---
Read this next:
William Buick 'feeling good' and just one behind after important Haydock winner
---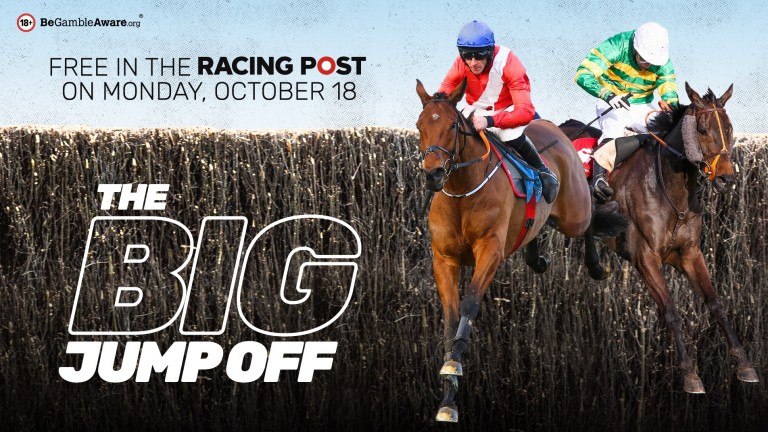 The jumps season is coming! Pick up your copy of the Big Jump Off, our brand new pullout signalling the start of the 2021-22 National Hunt season. Free in the Racing Post on Monday, October 18, it's got 72 pages of unbeatable content including ante-post tips, guest columnists, divisional analysis and much more
---
It's hard to think Britain won't claw a few back numerically in 2022, but the imbalance is set to remain for a good few years