Dan Skelton alleges 'campaign' against him in argument over £42,000 payment
Dan Skelton has alleged the owner of his first Cheltenham Festival winner has subjected him to "a campaign" for more than three years as he responded to a Sunday newspaper story that raised questions over the sale of a horse.
Skelton insisted the BHA had previously cleared him of any wrongdoing in relation to a transaction that resulted in a once-raced hurdler being sold to a syndicate that included retired underwriter Tony Holt, who was involved in the partnership that won the County Hurdle with the Skelton-trained Superb Story in 2016.
The 36-year-old, who trained his 1,000th career winner this month, has pledged to give his "full cooperation and assistance" to any new BHA investigation.
The BHA offered no comment on the case, but the syndicate said they were seeking "transparency, honesty, truth and justice" and argued Skelton had been uncooperative over questions put to him by their solicitor and by Sunday Times reporter David Walsh.
According to the article, it was eight months after Superb Story's win that Holt and a group of other owners agreed to pay £130,000 for George Gently having been contacted by a bloodstock agent and speaking with Skelton about the horse.
At that point George Gently had run only once, finishing second in a French juvenile hurdle when trained by Skelton and owned by David Futter's Yorton Farm Stud.
In two outings for the new owners, George Gently was pulled up at Southwell before finishing seventh at Kempton, after which he was sold by Goffs UK, fetching just £1,800.
The article then claims in a future conversation Futter told Holt that Skelton owned one-third of the horse at the time he was bought by Holt's syndicate and received the equivalent amount from the sale proceeds.
Futter subsequently refuted that, while Skelton's legal team reportedly told Holt's lawyers that the £42,033 the trainer invoiced Futter – equivalent to one-third of the £130,000 minus a bloodstock agent's commission plus VAT – was "in lieu of training fees incurred by Yorton-owned horses in Skelton's yard". Walsh's article states that particular piece of information was also related to Holt by BHA head of regulation Andrew Howell.
In a statement issued on Sunday, Skelton said: "Mr Holt embarked on a campaign against me in relation to his purchase of George Gently some time ago.
"That began in mid-2018 when he made a complaint against me to the BHA. The BHA carefully and properly investigated that complaint and I gave them my full cooperation. The BHA, on completion of its investigation, concluded that no further action should be taken.
"Mr Holt over the next two years then made a number of threats of legal action before raising a further complaint with the BHA concerning the same horse. I have offered my full cooperation and assistance to the BHA.
"Owners who entrust their horses to me are always, along with their horses, my priority. I have been extremely lucky both with the many owners that have been with us from the beginning and those who have joined us more recently. We share a common goal and respect for the horses that we train for them. Inevitably, there are disappointments in racing and in racehorse ownership."
The dispute between the syndicate and Skelton continues, with the possibility remaining that the case will end up in civil court.
Contacted by the Racing Post, a spokesman for the syndicate said: "Mr Holt and his fellow syndicate members instigated a complaint against Mr Skelton following David Futter's disclosure of Mr Skelton's interest in George Gently.
"The BHA reopened the case against Mr Skelton following the presentation of additional new evidence and this investigation still continues.
"Mr Skelton has repeatedly refused transparency and credible answers to the evidential questions of the syndicate's solicitor and has also declined to provide a response to David Walsh. On a matter of principle the syndicate seeks transparency, honesty, truth and justice."
---
Read these next:
Tylicki recalls 'shout for survival' as claim against Gibbons is heard in court
After months of comment, Bryony Frost-Robbie Dunne case finally set to be heard
---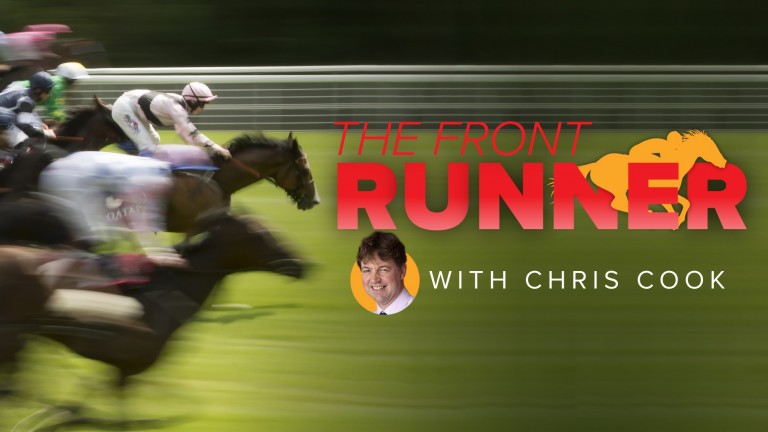 The Front Runner is our latest email newsletter available exclusively to Members' Club Ultimate subscribers. Chris Cook, a three-time Racing Reporter of the Year award winner, provides his take on the day's biggest stories and tips for the upcoming racing every morning from Monday to Friday
---
The BHA carefully and properly investigated that complaint and I gave them my full cooperation