'I think he'll be best as a sprinter' - is Sakheer a Group 1 winner in waiting?
Following his impressive win in the Mill Reef Stakes on a superb afternoon for Roger Varian, we asked three Racing Post experts whether Sakheer is a Group 1 winner in waiting – and over what trip?
---
'The question is not whether he is Group 1 class'
When Oliver St Lawrence broke the piggy bank to buy Sakheer at the Arqana Breeze-Up in May he stressed how much Roger Varian had liked him when doing the rounds of the Deauville sales grounds
Now the question is not whether Sakheer is Group 1 class so much as over what trip.
His dam was a sprinter, but her offspring tend to inherit stamina traits according to the sire involved – Sakheer's half-sister by Raven's Pass, Lemista, stays nine furlongs – and so there is plenty of hope that this son of Zoffany can thrive beyond sprint distances.
As Varian pointed out post-race, the Middle Park is only a week away and, while he needs supplementing for the Dewhurst, surely running him over seven furlongs now will give us all a much clearer idea of whether he might be the Guineas horse he looks.
Scott Burton, French correspondent
'The Lagardere's the perfect opportunity'
I do have my doubts about whether the Mill Reef really will be the race to unearth a Group 1 winner given it felt like a substandard running, but you would have to be very sceptical to not be impressed by the manner of his win.
It looked like David Egan still had many more gears to go through, and his pedigree, being by Zoffany and related to a winner over a mile, suggests that trip could be his optimum.
I'd love to see him head to the Prix Jean-Luc Lagardere over 7f on Arc day at Longchamp next and that could be the perfect opportunity to gain a Group 1.
Matt Rennie, reporter
'We could be looking at a live contender for next year's Commonwealth Cup'
He is in my mind, but the more prominent question is over what distance. On paper he should get a mile, and given how outstanding a two-year-old he looks, a shot at the 2,000 Guineas could be all too tempting.
I think he will be at his best at sprint distances and we could be looking at a live contender for next year's Commonwealth Cup. It is the class he displays when he travels through his races which is particularly outstanding and, as he showed at Newbury, he was simply too good for some quality juveniles.
There is no doubt in my mind that he'll make his impact at the top level, but I think it will come over a sprint trip.
James Stevens, reporter
---
---
Read this next:
Super Sakheer completes 9,290-1 six-timer for Roger Varian in Mill Reef
---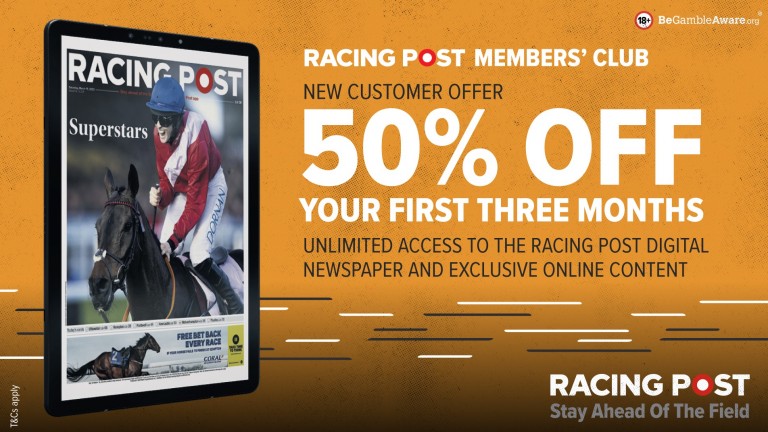 Stay ahead of the field with 50 per cent off the ultimate racing subscription. Enjoy the Racing Post digital newspaper and award-winning journalism from the best writers in racing. Plus, make informed betting decisions with our expert tips and form study tools. Head to the subscription page and select 'Get Ultimate Monthly', then enter the code WELCOME22 to get 50 per cent off your first three months.
First three payments will be charged at £17.48, subscription renews at full monthly price thereafter.
Customers wishing to cancel will need to contact us at least seven days before their subscription is due to renew.
---
It is the class he displays when he travels through his races which is particularly outstanding