50-1 shock! Northern trip for Butler pays off as King Crimson lands the spoils
There was a major upset in the 5f handicap as King Crimson struck at 50-1 for Newmarket-based trainer John Butler – his only runner on the card and first winner at the North Yorkshire track.
It was a first victory in more than two years for King Crimson, and Butler said: "We're delighted for the horse, it's been a long time since he's been winning. It's just great and everyone is very happy. He was an old favourite of the owners."
Of winning rider Tom Eaves, who was partnering the horse for the first time, Butler said: "If I go racing up north and see Tom, I always say I want to give him more rides, and I'm delighted I can give him a winner."
The yard favourite, who briefly had a spell with Sean Curran before returning to Butler in June, is a five-time course winner at Brighton with the seaside venue potentially the destination for his swansong on Friday.
Butler said: "The last suitable race for him this season is at Brighton, so I think he'll go there and potentially be retired too."
Duffield delight

Quercus gained a first victory at the 14th attempt for Ann Duffield and Shane Gray in the 6f handicap.
He secured a fourth winner of the year for Duffield, who said: "We don't have many horses now, only about 20, so we're much smaller than we used to be. We're very pleased with him."
---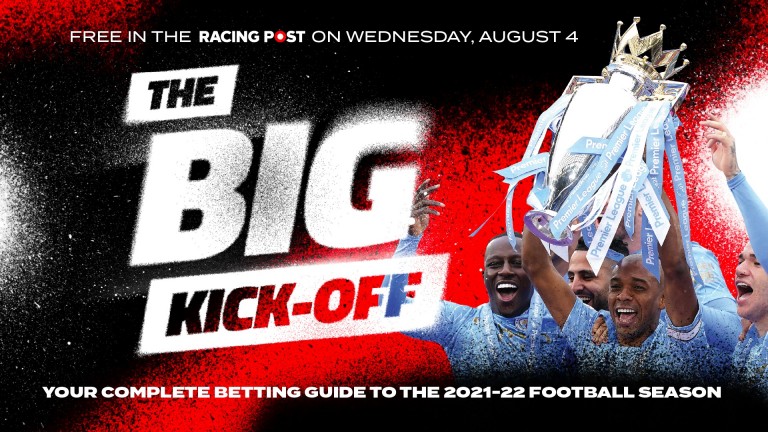 The wait is almost over! Pick up your copy of the Big Kick-Off, free inside the Racing Post on Wednesday, August 4. Your complete guide to the 2021-22 football season is packed full of tips from our experts and team-by-team guides for every English division
---
We're delighted for the horse, it's been a long time since he's been winning