Racecourses and trainers at loggerheads after 2023 fixture list is published
British racing can still prosper next year despite a new fixture list all but identical to the 2022 programme, says David Armstrong, chief executive of the Racecourse Association, a body labelled an "immovable object when it comes to progress" by trainer Ralph Beckett.
Publication of the 2023 list on Wednesday coincided with the announcement of an increase in minimum race values in order, according to a statement, to boost international competitiveness of top races, prevent higher-rated horses leaving Britain and enhance race values at lower levels.
A programme of 1,478 meetings was unveiled, just four down on the total when this year's list was released.
The increase in minimum values was received positively by Beckett, president of the National Trainers Federation, who told the Racing Post: "That is welcome, but race volume needs addressing with urgency. The obvious and fundamental need is for the race programme to fit the horse population."
Beckett, whose major triumphs include the Oaks, St Leger and Irish Derby, had earlier fuelled a war of words with the RCA. He told Nick Luck's podcast: "Peter Savill's plan [to help restructure the sport] is extremely well thought out and very sound, but I fear the vested interests will try to block parts of it because that's what they believe suits them.
"The RCA are an immovable object when it comes to progress and I think everybody who has been involved with them for the last five years would agree with that sentiment."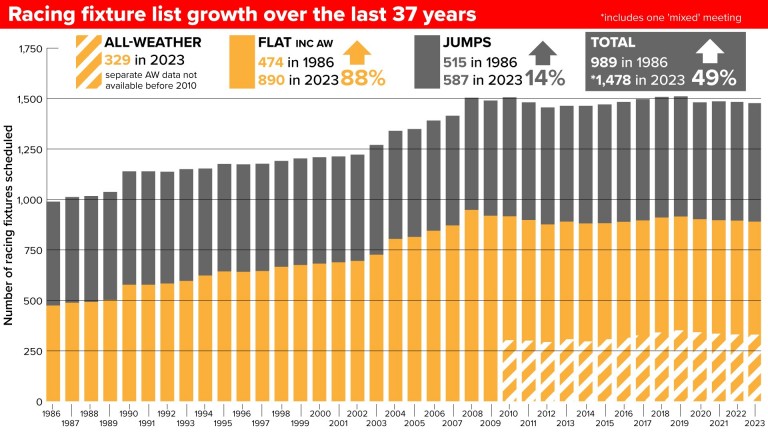 Armstrong, not surprisingly, rejected those views. He said: "There were many racecourse representatives involved in creating that [Savill] work, so it's supported by those involved and I agree that there are some really good ideas in there, which we look forward to discussing as part of the industry strategy meeting on September 19 and 20. The RCA is far from against change – we just want to make the right change.
"For the 2023 fixture list, we were already running out of time, but what's not published yet is the race programme, so there's still an opportunity to introduce new ideas.
"The BHA has put forward a number of possible changes – individually small, but collectively valuable – but the trainers did not want to discuss them."
Asked why he thought that might be, Armstrong, who recognised how racing had suffered with small fields this season, added: "You should probably ask Ralph.
"It's a bit of a myth that the fixture list comes out and it's stuck in time. The fixtures are largely set – minus the Sunday Series and Racing League – but the race programme can be adapted quite substantially as you go along.
"If we make smart adjustments to the race programme, there'll be opportunities to address field sizes. We don't know what the weather will be like next year, but I think over the first five months of the year there were 50 fewer abandonments, which moves the [field-size] averages a lot."
Racing Digital, a joint venture created by the BHA and Weatherbys last year to overhaul the industry's IT and administration, would help unlock new data flows, believes Armstrong, who, with regard to field sizes, added: "I tend to talk about competitiveness because that's a number of factors and if we lose competitiveness we run the risk of losing betting revenue and racecourse attendance.
"We are in the middle of an economic crisis so it's hard to distinguish one effect from another, but we see the issue of competitiveness as a big one for racing.
"The idea that the RCA is a block of some sort simply isn't correct. We're as keen to be as innovative as anyone and there is plenty of good thinking around innovation from within the racecourse world. The RCA is very much not anti-change.
"I'm optimistic we will see some quite exciting and innovative changes for 2024, not least in terms of considering the Peter Savill recommendations. Another element is the jumps review as is the strategy review in September, so I would expect work from that to definitely change the 2024 fixture list.
"They could include fewer, more or the same fixtures, but you'd do it differently, or smarter. We get trapped sometimes by measuring things – the fixtures or races – and that's not the only way to look at it; are we running the right races for the right horses on the right day? I'm sure there are ways we can do that much better."
Alongside the publication of the fixture list, the BHA announced that minimum values on the Flat will rise across the board, ranging from £250,000 (up from £200,000) for three-year-old plus Group 1 races to £5,000 (from £4,300) for Class 6 contests.
Similarly over jumps, the increases range from £50,000 for open Grade 1 races to £700 for Class 6 contests.
Notable changes include the St Leger festival at Doncaster becoming a Thursday-to-Sunday meeting and the Christmas break being reduced to two days for the first time since 2017, with four fixtures staged on Saturday, December 23. Meanwhile, the Grand National will be staged on its latest ever date, Saturday, April 15.
There is a maximum of five fixtures on any Saturday afternoon and four 'code breaks' – two each on the Flat and over jumps – to allow participants involved time off.
BHA chief operating officer Richard Wayman said: "At a time when the sport is facing a number of challenges, it is particularly important that industry agreement has been reached on raising minimum prize-money values.
"Owners have always been incredibly loyal in their support of British racing, but we are experiencing a significant growth in the number of higher-rated horses being sold overseas and, over jumps, an increasing number of the best horses being based elsewhere.
"Total prize-money will reach record levels this year but, as we enter the yearling sales season, when many owners are making their plans for next year, it is vital that we have been able to announce further steps forward in the guise of increased minimum values for 2023."
The published list may well increase slightly as it does not include fixtures for the Sunday Series or the Racing League, which will be added if and when they are confirmed.
---
2023 fixture list: the British racing calendar by month (PDF)
---
Read these next:
Reaction: 'It's crippling the sport' – Musselburgh boss on 2023 fixture list
Comment: tweaks to the fixture list for now, but more radical changes have to come
Key dates: main takeouts after the release of the 2023 fixture list in Britain
---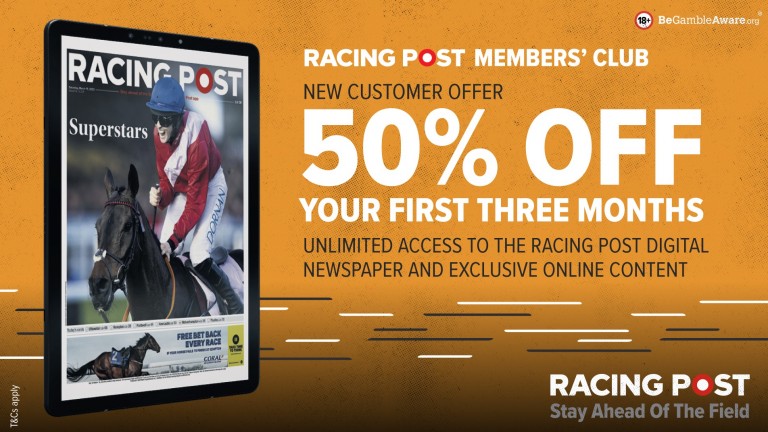 Stay ahead of the field with 50 per cent off the ultimate racing subscription. Enjoy the Racing Post digital newspaper and award-winning journalism from the best writers in racing. Plus, make informed betting decisions with our expert tips and form study tools. Head to the subscription page and select 'Get Ultimate Monthly', then enter the code WELCOME22 to get 50 per cent off your first three months.
First three payments will be charged at £17.48, subscription renews at full monthly price thereafter.
Customers wishing to cancel will need to contact us at least seven days before their subscription is due to renew.
---
The RCA are an immovable object when it comes to progress and I think everybody who has been involved with them for the last five years would agree