Don't mention the score! Hannon closes on dad's Super Sprint tally with Gubbass
The Richard Hannon yard is always a good starting point when it comes to solving the Weatherbys Super Sprint and the once-raced novice winner Gubbass would have appealed to many, even if the trainer was not fully convinced prior to Saturday's race.
Hannon fielded six runners in the contest his father Richard snr dominated and earned his fourth victory when Gubbass – the mount of stable jockey Sean Levey – defied his lack of education to emerge on top, beating stablemate Symphony Perfect by a cosy half a length.
"I wondered if he had the experience for today and it frightened me a bit," Hannon said of the Mehmas colt, who runs in the colours of Jassim Bin Ali Al Attiyah.
"It looked halfway through like he'd finish eighth and not know enough, but his class pulled him through.
"He won at Leicester in April, but just wasn't right and was working moderately so there was no point going to Royal Ascot when you've got something that isn't working well, unless it's Snow Lantern, but her whole family is like that and the progeny of Mehmas aren't.
"This race came at the right time."
As did a welcome response from Gubbass, who cost £26,000 as a yearling – a sum well under budget for the conditions of the race, which is for horses who cost no more than £63,000 at certain sales.
"I told a lot of people to back him – apart from myself, but I'm sick of backing seconds," added Hannon, who registered a fine treble on the card.
The trainer is still floating on a high after a wonderful period for the yard that included Snow Lantern's stylish success in the Falmouth Stakes at Newmarket this month.
"There is room for all of us in this sport and everyone has a quiet time, but we keep going for days like this and this horse has had his day," added Hannon, playfully trying not to let his father's grip on the £200,000 event get to him.
He went on: "I had a runner [Mojo Star] in the Irish Derby and we've never won a Derby and I think that's the only thing I could have done that he hasn't done! Nearly catching him up? Haven't I done it yet?"
Told the Super Sprint score was seven against four in Hannon snr's favour, he replied: "Jeez, it's not even a bloody race. And he gets all the prize-money of those 11 and I've got to sit there and look happy about it!"
Either way, Hannon was looking happy about something, but then he had just won one of his – and his old man's – favourite races.
---
---
Read more from Saturday's action:
Sensational Snowfall completes Oaks double with runaway Curragh success
Would you side with Snowfall or Love if they go head-to-head?
'He's a very good horse' - Group 1 targets on agenda for unbeaten Beauty Inspire
Seven Summer Plates for Peter Bowen as James joins brother Sean on one apiece
---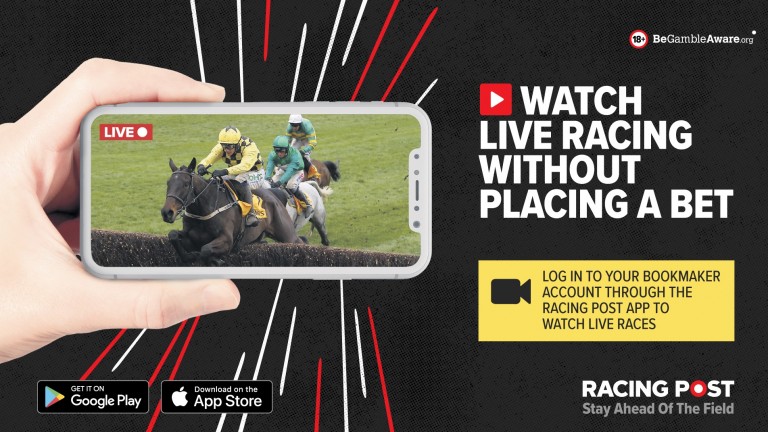 Watch live races through the Racing Post. Log in to your bookmaker account and look on the racecards for eligible races. Click the red 'Watch live now' icon and they're off! Find out how here
It looked halfway through like he'd finish eighth and not know enough, but his class pulled him through