Blue-blooded Discoveries caps sensational weekend for Harrington and Foley
Saturday's Group 1 celebrations were put on hold pending the outcome of a stewards' inquiry but there was no such delay to Shane Foley and Jessica Harrington's unbridled joy after Discoveries upheld family honour with an ultra-gutsy Moyglare Stud Stakes success.
Beautifully bred by owners the Niarchos Family as a sister to superstar filly Alpha Centauri and half-sister to dual top-level winner Alpine Star, the 17-2 shot had too much for the courageous Agartha after a hard-fought final furlong.
The only Group 1 defeats in Alpha Centauri's career came as favourite for this race and the Matron Stakes, but any memories from those losses were banished by the unstoppable Commonstown trainer, who came away with both prizes on a sensational weekend.
"How can I be so lucky to have three fillies out of the one mare all win Group 1s?" said an ecstatic Harrington.
"That's the most amazing Niarchos family. She's a lovely filly and completely different to Alpha Centauri. She's not as big as Alpha but has done a lot of growing, has a lovely temperament and isn't as feisty. Alpine Star looked completely different again."
The supplemented Cairde Go Deo was well backed to continue Ger Lyons' outstanding weekend and was sent off the 85-40 favourite, but seemingly over-raced before fading to sixth, while Homeless Songs was a shade disappointing.
The victory took Foley's form figures for the weekend to 311313061. "I don't want this weekend to end – it's been phenomenal," said the 33-year-old.
"I thought I'd get closer to Agartha today sitting closer to her on better ground. There was no hiding place, we were skipping along, but I knew this filly had stepped forward from the Debutante. She's still quite green and had never gone that fast in her life."
Bookmaker reaction was mixed with a view to next year's Qicpo 1,000 Guineas. Betfair Sportsbook introduced her at 20-1, whereas Ladbrokes were more impressed and cut her to 10-1 (from 33).
Harrington, who saddled four winners across the weekend, said: "To win two Group 1s this weekend is something else. We'll sit down with the Niarchos Family and have a discussion as to what she'll do next. It's very special to win this."
---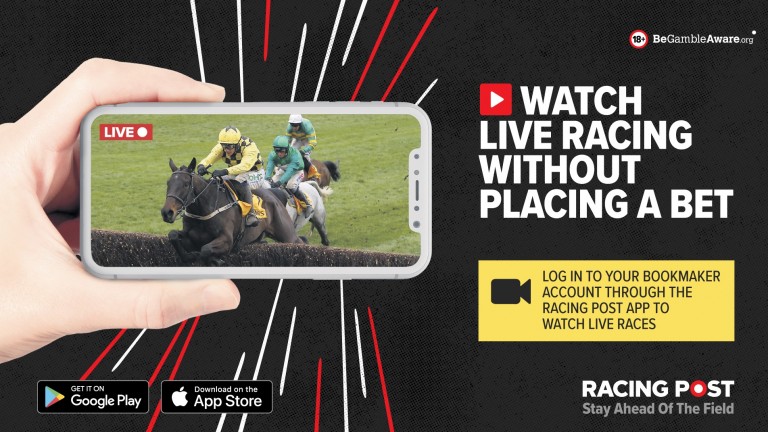 Watch live races through the Racing Post. Log in to your bookmaker account and look on the racecards for eligible races. Click the red 'Watch live now' icon and they're off! Find out how here
---
How can I be so lucky to have three fillies out of the one mare all win Group 1s?