'We may have the edge over Frankie' - Willie Mullins seeks Barney Curley Cup win
Willie Mullins is eager to earn bragging rights over his old ally Frankie Dettori at Bellewstown on Wednesday, as the pair captain opposing teams in the inaugural Barney Curley Charity Cup.
Two teams of seven jockeys will go head-to-head across two races at a meeting launched with the aim of raising funds for Direct Aid for Africa (Dafa), the charity Curley founded which has helped those in need in Zambia for more than 25 years.
Points will be awarded to the first eight horses on a finishing position-based scale, leaving the team with the most points across the two races to be awarded the Barney Curley Charity Cup.
Dettori is not riding in the jockeys' challenge but will oversee his team, which consists of Jamie Spencer, Shane Kelly, Tom Queally, Seamie Heffernan, Billy Lee, Chris Hayes and Siobhan Rutledge.
Mullins has called on Rachael Blackmore, Colin Keane, Wayne Lordan, Declan McDonogh, Shane Foley, Dylan Browne McMonagle and Robert Whearty for his home side.
Wednesday's seven-race card at Bellewstown, where Curley pulled off his legendary Yellow Sam coup in 1975, gets underway 2.00pm, with the challenge races scheduled for 3.10pm and 5.25pm.
Mullins said: "It's an honour to be invited to captain the team and we'll be trying our best to give Frankie plenty of stick. We were lucky enough to have some great days with him but we're on opposite sides now.
"Everyone will be wanting to win the first Barney Curley Charity Cup, so let's hope we can take it home. Looking at the pre-race betting, it seems we might have the edge over Frankie's team. Our team has some good local knowledge so fingers crossed that can be an advantage."
Ireland's 16-time champion trainer has fond memories of Curley, but was among the master punter's beaten rivals when Yellow Sam landed a monumental touch at the Meath venue 47 years ago.
Mullins said: "I was placed on a horse called Silver Road that famous day. I had no idea as to what was going on, it was only after the race we realised what had happened.
"We had brought our American owners over to Ireland thinking the horse was ready to win but this aeroplane with Mick Furlong aboard just goes by me in a flash. I was riding as a 7lb claimer at the time and can remember looking up and thinking 'what was that?'"
Queally, who enjoyed a rich association with Curley, missed out on the chance to ride at last year's Dafa charity raceday at Bellewstown due to suspension but is excited to ride at the track for the first time since 2003.
"I'm delighted to be involved," said Queally. "Dafa was very dear to Barney and by having this annual event it keeps the charity alive and up in lights. This enables vital funds to be raised for a worthy cause and Barney's legacy can live on."
Curley's iconic black, white and red silks will be auctioned in aid of Dafa at Bellewstown on Wednesday. Those unable to attend the meeting but are genuinely interested in bidding remotely for Curley's silks are invited to contact 00 44 796 808 4192.
---
Read these next:
'They've seen some amazing coups' - Barney Curley silks set for charity auction
Jamie Spencer and Rachael Blackmore in teams for Barney Curley Charity Cup
---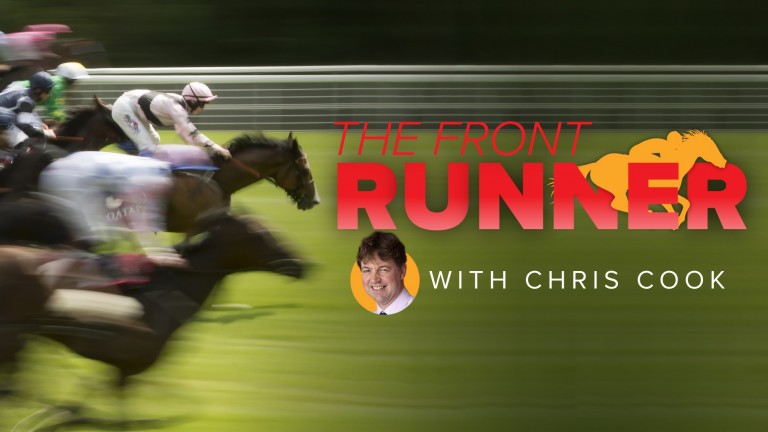 The Front Runner is our latest email newsletter available exclusively to Members' Club Ultimate subscribers. Chris Cook, a four-time Racing Reporter of the Year award winner, provides his take on the day's biggest stories and tips for the upcoming racing every morning from Monday to Friday. Not a Members' Club Ultimate subscriber? Click here to join today and also receive our Ultimate Daily emails plus our full range of fantastic website and newspaper content
---
It's an honour to be invited to captain the team and we'll be trying our best to give Frankie plenty of stick