Sonnyboyliston lands knockout punch for Murtagh and Coen in Irish St Leger
Johnny Murtagh was floored on Saturday night after Ottoman Emperor finished last in the St Leger at Doncaster, but Sonnyboyliston picked him up off the canvas by delivering a knockout performance in the Comer Group International-sponsored Irish equivalent.
This was a proper heavyweight bout, with three of the top four in the market slugging it out once the tearaway Amhran Na Bhfiann faded away, and the tougher it got the more Ebor hero Sonnyboyliston loved it. This guy just doesn't take no for an answer.
Twilight Payment tried to repel him but couldn't. Baron Samedi tried to get to him but couldn't. It was the same sort of story at York last month when he refused to throw in the towel as Quickthorn tried to prod him close home.
Murtagh got a great tune out of Jukebox Jury to dead-heat with Duncan in this race back in 2011, but you sensed this meant so much more to him. A second Group 1, a year after Champers Elysees supplied him with his first in the Matron, is a sign of progress, real progress.
This was his 11th stakes win of the season and it couldn't have come at a more appropriate time after Ottoman Emperor, Champers Elysees and Earlswood all failed to live up to expectations on Saturday.
"Racing is a great game, it's a great leveller. You can never get too high and you can never get too low. On Friday I was very bullish, but I have to admit I was pretty deflated last night," stressed Murtagh afterwards.
He wasn't deflated for long as Sonnyboyliston stood up on the biggest stage of all.
Murtagh added: "I'm just a front man to a lot of people who do a lot of hard work. I'm so proud of everybody behind the scenes and my family also. It means a lot to win a Classic on your local track.
"This horse never disappoints and I thought he did very well to win today. It looked like a proper race and he had a good position all the way. He got into a battle, but he never lacks in a battle."
Murtagh and winning rider Ben Coen might be chalk and cheese when it comes to their personalities, but to quote the best-selling American author Lisa Kleypas: "They were different in so many ways and yet somehow it made them exactly right for each other."
The pair have certainly clicked this season and Murtagh heaped praise upon the 19-year-old, who was celebrating a first Group 1 victory.
The winning trainer said: "Ben is very good on the big day, very cool and strong in a finish. He's everything we need and a huge addition to the yard."
Coen might use one word to Murtagh's ten, but the coolest customer at the Curragh was well able to put his biggest achievement into words afterwards.
He said: "They turned it into a real staying race and this lad keeps improving and keeps finding a way to win. Every day we step him up he keeps on finding and it's a day I'll never forget.
"This is my first proper year as number one jockey to Johnny and I really wanted to get this Group 1 winner. For it to be a Classic and for Johnny is unbelievable."
Search For A Song was supported into favourite as she attempted to win the race for a third year on the trot, a feat achieved by Vinnie Roe who went on to win four, but she could only finish sixth after looming up menacingly on the home turn.
This was Sonnyboyliston's day and when asked whether the Melbourne Cup might be on the agenda next, Murtagh replied: "It would take a fair offer to take him away from the owners [Kildare Racing Club] now, but the Melbourne Cup is worth €2.5 million. It mightn't be for him this year, but he's only four and could end up down there for us some time yet."
The Melbourne Cup might be worth €2.5 million, but for now there is just no place like home.
---
Watch Sonnyboyliston give Murtagh and Coen big-race glory again
---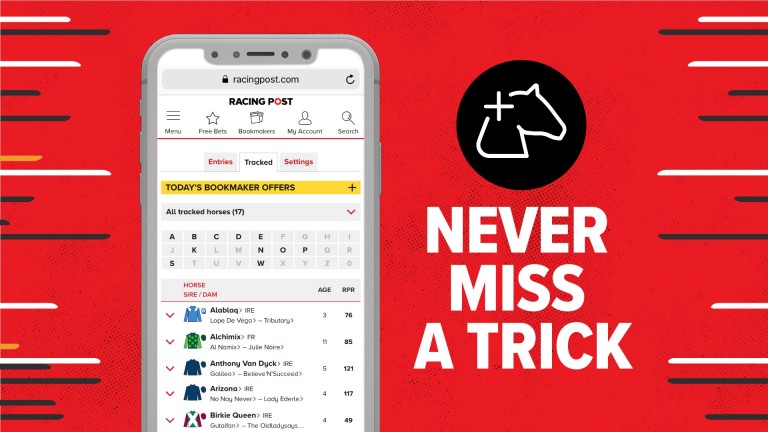 Follow your favourites with our amazing Horse Tracker feature. Add up to 1,000 horses to your stable, filter them and keep up to date with automatic email alerts. Join Members' Club Ultimate now and never miss a winner again!
---
On Friday I was very bullish, but I have to admit I was pretty deflated last night