Hayes repays Lynam's faith as Romantic Proposal returns sprint king to big time
Eddie Lynam's title as the sprint king was only ever in danger of falling to his reputation for one-liners and his first Group 1 triumph in six years suggests he hasn't lost the knack for either discipline.
"That's why they put rubbers on the top of pencils," Lynam said after Chris Hayes produced Romantic Proposal to scythe down Glass Slippers and Dragon Symbol in the Derrinstown Stud Flying Five Stakes. "People make mistakes. Today was a Group 1 day and he got it spot on."
Lynam was referring to Hayes's endeavours when Romantic Proposal, who was returned at 16-1, finished a staying-on third in the Group 2 Sapphire Stakes over course and distance in July. The partnership got caught in behind before finishing with a flourish after Mooneista and Gustavus Weston had flown.
It was only the second time Hayes had ridden the five-year-old mare, having won the Dash Stakes on her here the first time, and he feared it might have been the last. However, Lynam, and Steve Parkin of owners Clipper Logistics, stuck with him.
The result on her Group 1 debut, was a spectacular vindication of that vote of confidence. On rain-softened ground, officially given as good, Hayes executed the tactics with aplomb, prevailing by half a length from A Case Of You, with Glass Slippers third.
"I made a complete hash of it the last day," said Hayes, who was recording a first success at the highest level since he landed the day's feature on Search For A Song in 2019.
"I rode her too confidently on ground that was a shade too quick. I should have probably been a little bit more aware that I needed to get rolling early on. The ground was lovely for her today, and the fact connections put me back up, I was always going to be able to ride her with loads of confidence.
"I was praying all week we'd get a drop of rain and that connections would put me back on her," he added. "Thankfully they did and it all clicked."
For Lynam, who farmed some epic sprints with stable stalwarts Sole Power and Slade Power, the victory was particularly sweet. The daughter of Raven's Pass was bought by his daughter Amy, so it was a landmark occasion for the family.
"She has bought a Group 1-winning sprinter as a foal, so I'm really proud of her and delighted for her," he said.
Romantic Proposal may now be Abbaye bound, and Lynam added: "She's just kept improving. I always believed, the way she was progressing, she was capable of running a big race. I thought it would go to England to be honest with you, but she did everything great."
On returning to the big time, he quipped: "It's six years since I had a Group 1 winner, although I have gone 30 years without one! I didn't know what they were like, but then, when you get a bit of a taste for it, it's nice to have another. Days like this make it all worthwhile."
---
Read more big-race reports:
Hurricane Lane blows Classic rivals away with stunning St Leger display
Saturday reaction: Hurricane was awesome but he has plenty to overcome in Arc
No Speak Alexander survives stewards' inquiry to land 25-1 shock in Matron
Bayside Boy enters Classic fray after edging out Queen's Reach For The Moon
---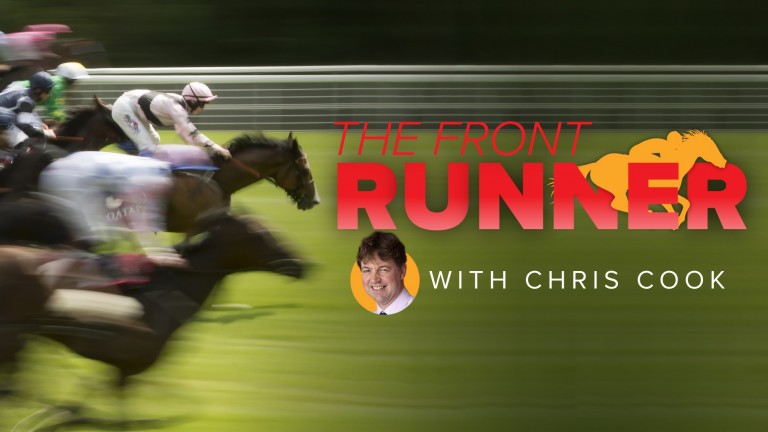 The Front Runner is our latest email newsletter available exclusively to Members' Club Ultimate subscribers. Chris Cook, a three-time Racing Reporter of the Year award winner, provides his take on the day's biggest stories and tips for the upcoming racing every morning from Monday to Friday
---
I was praying all week we'd get a drop of rain and that connections would put me back on her. Thankfully they did and it all clicked