Concerns over ground leads to meeting being abandoned before the last
Racing came to a premature end with the meeting abandoned before the last race after concerns were raised over the ground conditions.
Reports of horses slipping were made to the stewards, who inspected the track ahead of the finale and decided to abandon.
Clerk of the course Charlie Moore said: "We looked at the bend because there was a report from jockeys after the second race and in another race one horse had slipped slightly.
"It was impossible to see anywhere which was actually causing the problem, the grass cover was good, and trainers and jockeys all were complimentary of Bath's ground condition.
"We're not sure at this moment what caused the slippage but we're going to go down and have another look, and we will review with our ground staff to make sure we are safe for our next meeting."
Headstrong Clarendon House continues unbeaten steak
The far-from-straightforward Clarendon House continued his unbeaten streak with an impressive win for Robert Cowell.
The nine-length success under Luke Morris was a second start for the three-year-old, who has been a tricky project for the Newmarket trainer.
Cowell said: "He's a lovely big horse, but a little bit of a handful to train. He's difficult and headstrong, so he has one rider who rides him all the time, and luckily has some strong arms on him.
"I'm constantly playing mental games with the horse to make sure he's still in the same frame of mind after each race, but he's won nicely and we think that he's a horse that could climb the ranks quickly – he's very talented."
---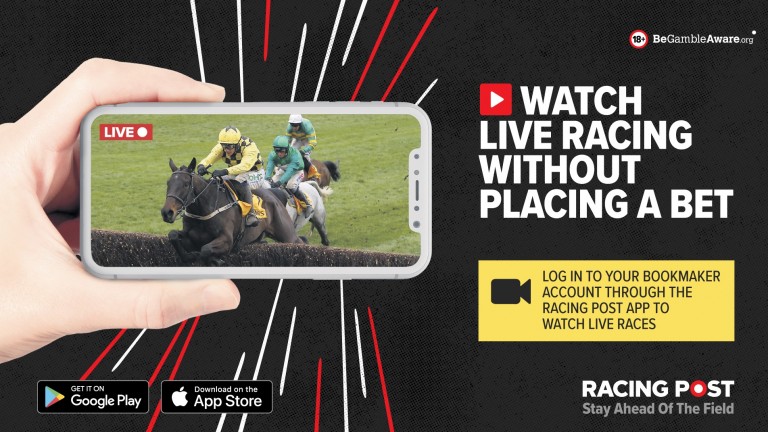 Watch live races through the Racing Post. Log in to your bookmaker account and look on the racecards for eligible races. Click the red 'Watch live now' icon and they're off! Find out how here
---
It was impossible to see anywhere which was actually causing the problem