Season is all ready for take-off in search of a galaxy of new stars
Akiyoshi Takada of the JRA on the launch of the Flat year's top-flight racing
The growing sense of anticipation among Flat racing fans in Britain this weekend is felt just as keenly in Japan where the season is also ready to burst into life.
The first Grade 1 race of the turf season, the Takamatsunomiya Kinen, sets the ball rolling tomorrow for three months of top-quality action in the spring season that will define the Classic generation and set up some tantalising clashes with older stars. These mainly take place in the autumn after a summer break from Grade 1 racing when temperatures are at their highest.
However, the parallels with Britain and Ireland are great in that Japan has the equivalent of the Guineas, Derby, Oaks and St Leger for three-year-olds as well as all-aged contests over a range of distances.
And, unfortunately, there are other similarities as Japan, in common with the rest of the world, has had to cope with Covid-19. Thankfully, racing has continued and spectators returned to the track in some regions this month with the expectation of limited attendances at all courses from April.
Strict measures were put in place by the Japan Racing Association (JRA) to ensure minimal contact between those working on course or with owners, who have been able to attend for much of the last year. This has kept positive cases low and reassured government and the public that racing should continue.
When small crowds return it will mean a very different atmosphere to a normal raceday when tens of thousands pack the stands at major racecourses to roar home their selections. With admission prices as low as 66p and £1.30 it is not surprising that crowds are large but it also means the JRA and its tracks are not dependent on the income from spectators, so their absence has not greatly affected overall revenue to racing in the past year.
Online wagering accounted for more than 70 per cent of JRA turnover even before Covid-19 and while most sports were forced to close down, horseracing was recognised by the government as one of the few leisure activities that can be enjoyed at home during this period.
That has produced significant growth in online wagering through a system put in place by the JRA and an increase in the figure bet per person.
This was enhanced by being able to watch live racing at home free of charge on the JRA's Green Channel. As a result, betting turnover in 2020 exceeded the previous year and enabled the JRA to donate to the action fund for countermeasures against coronavirus run by local governments where JRA-related facilities are located. The National Hospital Organisation and Student Service Organisation, which provides financial support, also benefited.
So which are the key races and who are the horses to focus on this spring?
There is a massive showdown in prospect in the Osaka Hai at Hanshin next weekend when undefeated Triple Crown winner Contrail goes toe to toe for the first time with the dominant performer in the sprint and mile category Gran Alegria. The 1m2f distance is perfect for Contrail according to his trainer Yoshito Yahagi, but for Gran Alegria this is unknown territory as the five-year-old mare has never raced beyond a mile in all career starts, including four victories in Grade 1s.
The pair may not have it all to themselves, though, as other potential contenders include 2019's two-year-old champion Salios and Lei Papale, a filly undefeated in all five career starts and winner of December's Challenge Cup over this trip.
The following weekend brings the first Classic, the Oka Sho or 1,000 Guineas, and the return of the hugely popular, unbeaten two-year-old champion Sodashi. She will be the focus of attention, not just for her ability but for her stunning appearance as she is that rarity, a horse described as white rather than grey, and a dazzling white too.
Sodashi will face a strong rival in Elizabeth Tower, winner of the most important trial for this Classic, the Tulip Sho. A Kingman filly with a great turn of foot, she should revel in the long straight at Hanshin.
The Satsuki Sho, or 2,000 Guineas, follows at Nakayama on April 18 and in that race and the NHK Mile Cup – equivalent to the St James's Palace or Coronation Stakes – at Tokyo on May 9 the best three-year-old colts and fillies will battle it out at a mile. Two contenders to watch out for are last year's two-year-old champion colt Grenadier Guards, a son of Frankel, and Schnell Meister, by Kingman, who has won two of his last three.
Those two sires, along with Gleneagles and New Approach, have demonstrated that European sires can be hugely successful in Japan.
---
Read more here . . .
Legendary jockey Yutaka Take first rider to partner 4,000 JRA winners
Moreira magic again as Neorealism wins for Japan
Deep Impact's son records appropriate success to cement Classic aspirations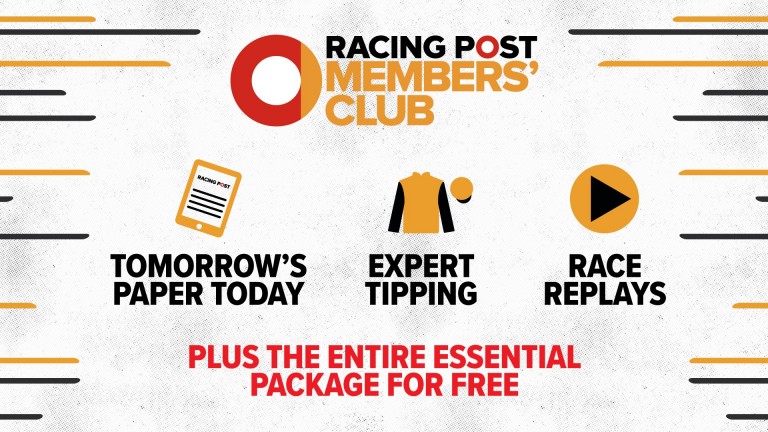 Members can click here to download the digital newspaper every evening from 9pm. Not a member? Click here to sign up and enjoy the digital newspaper every day
---
'Grenadier Guards is a son of Frankel and was the leading two-year-old colt last season'