How to solve the problem of Flamingo Girl, a filly with male sex organs
Top German trainer Henk Grewe hopes he has found a solution to the case of Flamingo Girl, a four-year-old filly who has male sexual organs.
Owned by Stefan Hahne, Flamingo Girl last month won a Group 3 in Italy, but subsequently tested positive for elevated levels of testosterone.
She is likely to be stripped of that victory and it was thought her career would be in doubt, but Grewe, a two-time champion trainer, does not think that will necessarily be the case.
He said on Wednesday: "She's a hermaphrodite, and has signs of a male, so because of this her testosterone was too high.
"The testosterone was at a normal level when she was younger, but got higher with evolution.
"We could do a little operation – castrate her – and then hope the testosterone goes down and we can still run her as a filly. It's not a big operation, like cutting a colt, but it's inside of her."
A daughter of Soldier Hollow, Flamingo Girl was recently unplaced in a Listed event at Hanover, and Grewe added: "When I was an apprentice with Mario Hofer we had a filly who tested highly for testosterone.
"We'll have to check Flamingo Girl as nobody really knows what will happen after this operation. We'll have to check if the testosterone has gone down, but we want to see her running again.
"It might take two or three months for the testosterone to go down, so it'd be next year she'd run if she could, while we just hope she doesn't lose her class when it does go down."
Grewe, whose German Derby winner Sisfahan leaves Europe this week to run at the Breeders' Cup, is relieved a reason for her positive test has come to light.
"At the moment it'd be impossible for her to be covered by a stallion, but there's a chance she can get some female hormones and can get everything normal like a filly," he went on.
"It's a bit crazy. She was always a bit like a male, with the attitude of one. We'd say she was a bit masculine, but nobody would think of something like this.
"The German authorities have helped a lot as I think Italy thought it might be doping, but I can say it's not and it's no-one's fault."
---
Read more:
Officials dub claimer winner 'anatomical hermaphrodite'
'The television didn't lie, they came pretty close' - France's craziest race
Torquator Tasso stuns big-name rivals to spring shock success for Germany in Arc
Filly who broke loose on highway survives second terrifying ordeal of weekend
'She'll have pizza tonight' - unusual diet helps Australian mare devour Group 1
---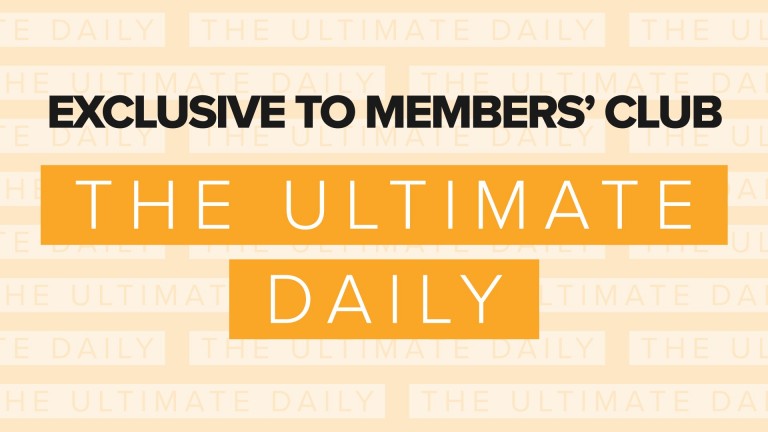 Ultimate Daily – our daily newsletters from Racing Post's experts, exclusive to the inbox of Ultimate Members' Club subscribers. To receive the newsletter subscribe here
---
The testosterone was at a normal level when she was younger, but got higher with evolution