Bob Baffert threatens to sue Churchill Downs in complaint over two-year ban
Leading US trainer Bob Baffert is threatening to sue Churchill Downs unless it lifts the two-year suspension handed down to him last year after his Kentucky Derby winner Medina Spirit failed two post-race drug tests, according to reports.
The New York Times says it has obtained the draft of a complaint against the ban which means horses trained by Baffert cannot race in or receive qualifying points for the upcoming Kentucky Derby and the Kentucky Oaks.
Although the complaint has yet to be filed, Bill Carstanjen, the CEO of Churchill Downs Inc, told the New York Times that his company was willing to face Baffert in court and might file a countersuit.
"This threatened lawsuit is yet another tactic from Mr Baffert's well-worn playbook of obfuscating the facts, inventing excuses to explain positive drug tests and attempting to blame others to avoid responsibility for his own actions," he said in the report.
"We're considering any and all legal options available to us to set the record straight and ensure Mr Baffert is held accountable for all the reputational damage he has caused us. The irony is not lost on us that despite all of his violations, he is the one threatening to file lawsuits claiming to be aggrieved."
Our statement regarding today's @nytimes article. https://t.co/6lN2hiKdW0 pic.twitter.com/RtMjB6AB4c

— Churchill Downs (@ChurchillDowns) January 10, 2022
The Churchill Downs public relations staff also posted a tweet saying, "CDI is committed to protecting the integrity and future of the racing industry – for the horses, our fans, our partners, our team members and the betting public. No one is above the rules, including Mr Baffert, and we remain intent on holding him accountable for his actions."
In the New York Times report, Clark Brewster, an attorney for Baffert, said, "The complaint was sent as a centrepiece for discussion. It was intended to generate honest discussion and avoid litigation. There is nothing wrong with the complaint. The facts are in our corner. It has been rebuffed and they have invited litigation, and that's where we will be."
Given how Baffert responded quickly to the New York Racing Association's May 17 temporary suspension of the Hall of Fame trainer and filed for a temporary restraining order in federal court a month later, it has long been assumed that Baffert would also file suit against Churchill Downs.
Speculation over the delays in filing against Churchill Downs centres on the Kentucky Horse Racing Commission's lack of a final ruling on the drug tests and whether Medina Spirit should be disqualified and Baffert fined or suspended. That ruling is sure to play a role in any impending court battle.
Though more than eight months have passed since the race, the results of a third and final test of Medina Spirit's post-race sample were only announced December 3. Baffert's attorneys said that test, completed by New York Equine Drug Testing and Research Laboratory director Dr George Maylin, confirmed that the betamethasone found in Medina Spirit's system came from a cream rather than an injection and the result of the Kentucky Derby should stand.
While Baffert was able to secure a July 15 restraining order in New York federal court that lifted the NYRA suspension, his attorneys will face a different challenge in Kentucky. Though Judge Carol Bagley Amon granted Baffert's request due to a lack of due process – which could also be the case with Churchill Downs – NYRA is considered a "state actor" which must adhere to a different set of legal criteria than Churchill Downs, which is owned by Churchill Downs Inc, a private entity.
Due to Judge Amon's ruling, NYRA revised its protocols for disciplinary hearings and Baffert is scheduled for a January 24 hearing that could open the door for NYRA to re-impose the suspension.
---
Read this next:
NYRA amends charges against Bob Baffert with two further violations reported
---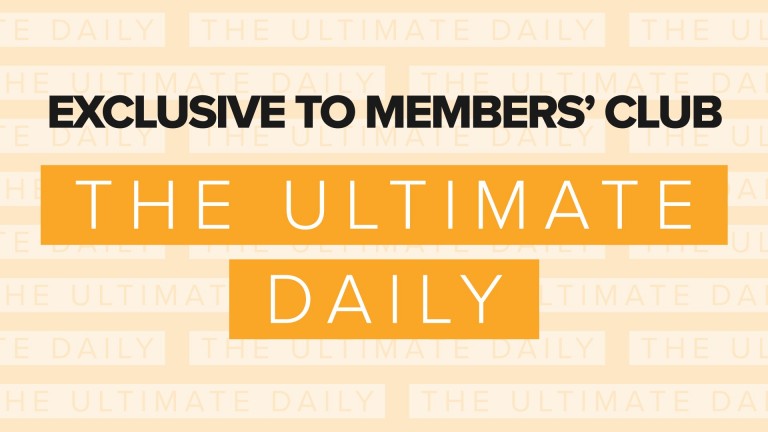 Ultimate Daily – our daily newsletters from Racing Post's experts, exclusive to the inbox of Ultimate Members' Club subscribers. To receive the newsletter subscribe here
---
This threatened lawsuit is yet another tactic from Mr Baffert's well-worn playbook of obfuscating the facts