Tracks in England to welcome back spectators next week as lockdown eases
Racegoers in England will be able to return to racecourses from next Monday after the UK government confirmed step three of the roadmap out of lockdown will go ahead as planned.
In a televised address on Monday, prime minister Boris Johnson announced the next stage of the government's plan will commence in a week's time.
The BHA gave the green light for racecourses to end behind-closed-doors racing and will give more details this week as to how capacity limits and other protocols will be applied. The government's own guidelines set attendance for all but the largest sports stadia at 4,000 spectators or 50 per cent of a venue's capacity, whichever number is lower.
And a joint statement from racing's major stakeholders also included the news that owners will be allowed into the paddock from next Monday, while they will press for a return to full crowds at the next stage of the government's programme on June 21.
"It's extremely exciting we're finally able to welcome racegoers back to our racecourses," said the BHA's chief operating officer Richard Wayman.
"It will allow racing's many fans to come back to the sport they love after more than a year away. We know there is a huge public demand for families and friends to meet up, outdoors, enjoy great food and drink and the unique social occasion of a race meeting.
"In addition, from next week, racing can once again offer our owners the opportunity to feel much closer to the action on a racecourse by returning to the parade ring. Racing's leaders very much appreciate the commitment and patience shown by owners over the past year when their attendance and experience at racecourses has been restricted by the pandemic."

Carlisle and Redcar are set to become the first courses to welcome back the paying public for their Monday afternoon fixtures, with Leicester and Windsor hosting evening cards.
By mid-afternoon Redcar had 362 adult tickets remaining for sale on its website in addition to 13 reserved for accompanied children under 18.
The move to allow owners into the paddock is being made possible by the BHA's decision to reduce the footprint of the so-called green zones on courses reserved for racing professionals.
BHA chief medical officer Jerry Hill explained that the diligence with which jockeys, trainers and stable staff had applied the protocols since the resumption of racing last June had played a key role in the decision to relax the rules now.
"Low Covid-19 prevalence, rising vaccination levels and the wider availability of NHS testing have put British racing in a position to ease some of the infection control measures that our sport has followed so diligently since June last year," said Hill.
"Like other sports, we are taking a measured approach, with incremental changes to balance protecting key raceday personnel with the return of a more traditional racecourse experience, particularly for owners and trainers.

Hill added: "For now, all those going to a meeting, as participants, owners, or racing fans, will still be asked to observe social distancing and other Covid-19 restrictions as in other areas of life.
"If we can all maintain those responsible behaviours for the next few weeks, it will help speed the return of 100 per cent attendances and the further relaxation and in due course removal of physical Covid-19 infection control measures.

"I also want to thank all our sport's participants for continuing to follow our on-course protocols, particularly around the weighing room complex and other close contact areas like the parade ring. This will help ensure courses remain safe environments as the number of attendees increases."
The BHA confirmed that, while face coverings will still be required in the parade ring and indoors, they will no longer be mandatory in other outdoor areas on course.
The Welsh government has yet to give the go-ahead to significant outdoor events meaning Ffos Las will race behind closed doors on the same day.
While the May 17 date has long been in the diary for both the BHA and the racecourses, the UK government still had to make official its decision to move to step three next week.
The lifting of restrictions means there will be some paying spectators at the Cazoo Oaks and Derby at Epsom on June 4 and 5, both of which are already sold out following a ballot, while officials are hoping that attendance for each of the five days of Royal Ascot later in the month could rise to 10,000.
Johnson said: "We'll unlock the turnstiles to our sports stadia subject to capacity limits. This unlocking amounts to a very considerable step on the road back to normality and I am confident that we will be able to go further."
Johnson also gave the strongest hint yet the government is examining whether to amend or scrap social distancing rules at the next stage of the process – scheduled for June 21 – a move which would have a major impact on the capacity for sports stadia including racecourses.
The Scottish government will issue its latest health update on Tuesday and while it is largely expected to move to Level 2 on May 17, that is unlikely to include scope for more than a small number of spectators at outdoor events.
---
Read more on the return of racecourses:
Where can I go racing in England next week and how can I buy tickets?
Explainer: your questions answered as racecourses prepare to welcome back crowds
---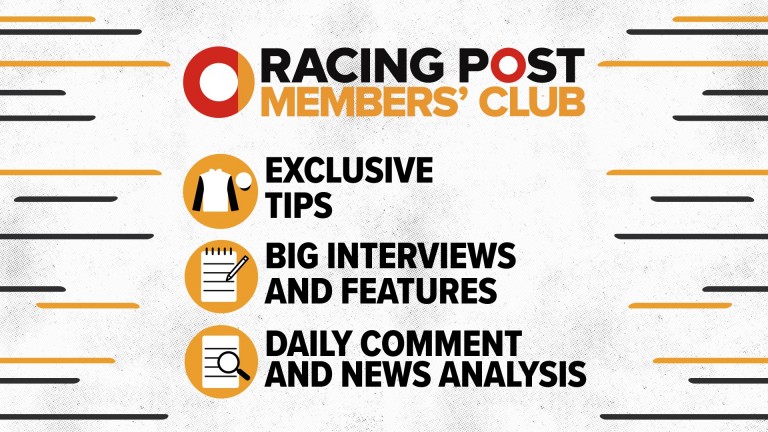 Join Members' Club Ultimate and read tipping from the likes of Pricewise and Paul Kealy, all the big interviews and features, daily comment and news analysis – plus our Ultimate Daily newsletter. Click here to sign up.
---
It's extremely exciting we're finally able to welcome racegoers back to our racecourses