Minority who followed Hurricane Lane now know they are on the right path
With two of the most selected horses in the Tote Ten To Follow competition running at the weekend it could have been a huge couple of days for players. However High Definition, who features in 53.5 per cent of lists as the fourth most-picked horse, and Santa Barbara, who occupies third spot in the popularity chart with 63.1 per cent, again failed to deliver for their hopeful followers.
Instead, it was those shrewd enough to have included Hurricane Lane in their squads who profited as he swooped on Lone Eagle in the Irish Derby for 56 points and the promise of many more to come. Surprisingly, only two per cent of stables had him on board, even though he was unbeaten and had made a successful return in a conditions race at Newbury when entries to the competition were made.
That small number includes the Eurasia 1 team, who jump 22 places up the leaderboard to nip at the heels of leader Riffiffi No.17.
Hurricane Lane is now the third-biggest points scorer of the season on 84.75, behind only Poetic Flare and Snowfall.
While High Definition was a huge disappointment, Santa Barbara managed second in the Pretty Polly Stakes behind Thundering Nights, who was not included in the game.
While Aidan O'Brien couldn't land either of the biggest races across Irish Derby weekend, he did pick up the Group 2 Curragh Cup with the impressive Amhran Na Bhfiann, who collected 25.7 points for 0.8 per cent of stables.
The Jessica Harrington-trained Cadillac was also a big scorer at the Curragh, just holding on to land the International Stakes to garner 19.3 points for 0.7 per cent of stables.
Willow and Zeyaadah, who had occupied the last two places in the Oaks, redeemed themselves with victories. Aidan O'Brien's Willow earned 20.4 points in the Naas Oaks Trial and could tackle the Classic.
The Roger Varian-trained Zeyaadah returned to the winner's enclosure in the Hoppings Stakes at Newcastle to earn 18.9 points for 0.7% of stables with the Group 3 win.
LEADING HORSES
1 Poetic Flare 117.30 points
2 Snowfall 85.20
3 Hurricane Lane 84.75
4 Palace Pier 79.53
5 Adayar 74.50
6 Empress Josephine 70.40
7 Dream Of Dreams 67.45
8 Joan Of Arc 67.00
9 Mother Earth 64.15
10 St Mark's Basilica 63.70
LEADERBOARD
1 Riffiffi No.17 457.34 points
2 Eurasia 1 434.69
3 Arcadians 23 427.04
4 m17 424.94
5 Wildfield Two 423.08
6 Forres Mechanics 422.74
7 Forres Mechanics IG 421.24
8 waynespink 15 420.29
9 Motivator 10 418.39
10 The Lemon 74 417.94
LEADING STABLE - Riffiffi No.17
Poetic Flare 117.30 points
Palace Pier 79.53
Adayar 74.50
Dream Of Dreams 67.45
Campanelle 57.75
Love 52.76
Vadream 8.05
Indigo Girl 0
Mishriff 0
Mogul 0
---
Read more on the Tote Ten To Follow:
Palace Pier and Love prove a triumph for the popular vote at Royal Ascot
Snowfall brings a Tote Ten To Follow points windfall for a lucky few forecasters
Hurricane Lane's Dante display raises fans' hopes of big points haul to come
Bolger and O'Brien duopoly steers direction of early season bonus points
Guineas double gives top teams a flying start to Flat competition
---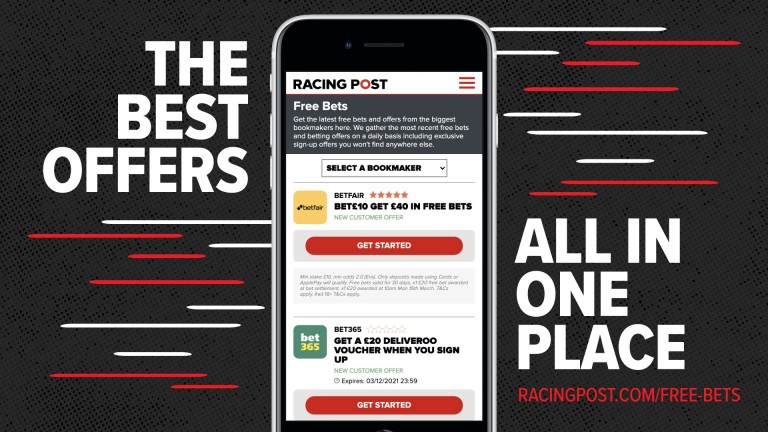 For all our exclusive free bet offers and must-have daily promotions click the free bets button or go to racingpost.com/freebets
---
Surprisingly, only two per cent of stables had him on board, even though he was unbeaten and had made a successful return at Newbury