Robbie Dunne alleges threat to break his legs over treatment of Bryony Frost
Bryony Frost told Robbie Dunne that "people must like me" after he confronted her at Fontwell about an alleged phone call in which an unnamed individual threatened to break his legs.
Dunne told BHA investigators he received a call four days after they argued at Southwell from an unknown party claiming they would physically harm him if he did not alter his behaviour towards Frost, a disciplinary panel was told on Wednesday.
Reading from Frost's witness statement, Roderick Moore, representing Dunne, said when challenged, Frost had "jokingly said 'I don't know anything about that but people must like me.'"
Asked to explain her response, Frost said: "It was a stupid reply. He [Dunne] came up to me as I was walking in [to the changing facility]. He stepped up to me and I stopped. He smelled of cigarettes and accused me of ordering a phone call which I have no idea about. I said those words and that was it, it must have lasted 30 seconds."
Pressed by Moore to accept she had made the statement to Dunne at Fontwell on September 12 last year, Frost added: "I've tried to be as truthful to my memory as possible. I said it because I was hurting and in some stupid way I felt that if I said people must like me more than you, in a very small way I felt that someone felt they were supporting me. I didn't know whether it was true or not.
"That was the wrong thing to say that I've got people that like me more than you – who am I to say that?"
Frost was speaking at the second day of a disciplinary panel hearing brought by the BHA against Dunne on charges of prejudicial conduct and violent and threatening behaviour. He denies all charges of prejudicial conduct and two of the three of threatening behaviour.
---
Read more on this subject:
Bryony Frost: Robbie Dunne 'promised to hurt me and put me through a wing'
What has Robbie Dunne been accused of in the Bryony Frost hearing?
Robbie Dunne's counsel questions Bryony Frost's version of Southwell incident
Robbie Dunne subjected Bryony Frost to misogynistic tirade, panel is told
---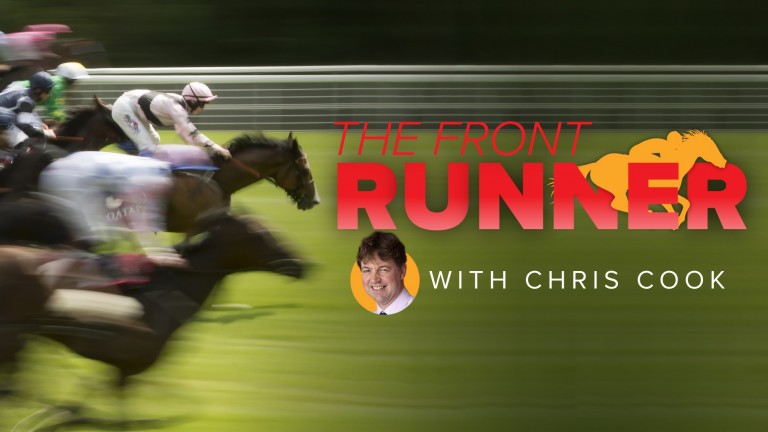 The Front Runner is our latest email newsletter available exclusively to Members' Club Ultimate subscribers. Chris Cook, a three-time Racing Reporter of the Year award winner, provides his take on the day's biggest stories and tips for the upcoming racing every morning from Monday to Friday
---
That was the wrong thing to say that I've got people that like me more than you - who am I to say that?