'Recovering addict' Ffrench Davis savouring big-race task on ITV at Market Rasen
Ben Ffrench Davis is relishing the opportunity for a big-race ride in front of the ITV cameras in the Summer Hurdle on Saturday following a tough period out of the saddle that saw him battle addiction.
The 7lb claimer will partner Hooper in the contest and has struck up a fruitful partnership with the five-year-old, with three rides yielding three victories including a landmark first success at Cheltenham in April, while the horse bids for a six-timer on Market Rasen's biggest raceday of the year.
It is a well-deserved notable ride on terrestrial television for Ffrench Davis, who has turned his life around from drink and drug problems that he encountered while he was away from the saddle.
"I am a recovering addict, I struggled with drink and drugs and I went from job to job not riding as a jockey. My weight tipped the scales at 14 stone at its worst and to be honest, it was the loss of Banksy [James Banks] which made me turn my life around," he told the Racing Post.
"I was always good fun out at the pub, but behind closed doors is what people don't see and the depths of depression, crying your eyes out not knowing what to do with yourself.
"I went into a rehabilitation centre for four weeks back in May 2020 and I've not touched a substance since. I've got my weight down and a stone lighter than when I was riding as a conditional previously and I'm doing everything the right way.
"I'm an open book and at this stage, the more people who know, the better because there are a lot of people who are struggling and I want to help. If I have one person I can help out, it's better than nothing."
Ffrench Davis, the son of trainer Dominic, spoke candidly on the effect his addiction had on his relationship with his family, but is now looking towards a bright future and hopes to reduce his 7lb claim this season.
"Our relationship was very rocky with the time I had out of the saddle because they knew I had talent, but I was wasting it," he added. "My mum and dad got quite emotional after every time I've won on Hooper because my life has made such a turnaround.
"My main target is to get to my 5lb claim. I had six wins under my belt when I made my return and I'm now up to nine in a short few months. Hopefully by Saturday I'll have ten winners under my belt, which is halfway to getting down to 5lb. With the way things are going, I should have a good winter campaign.
"At this stage my parents couldn't be any prouder of me, and I'm feeling quite proud of myself for what I have achieved. Long may it continue."
---
Read more of the day's top stories:
'I had to do my homework' – how the Queen kept Richard Hannon senior on his toes
US trainers return to court to collect debt from Royal Ascot regular Ken Ramsey
Grade 1 winner Waiting Patiently to join Christian Williams from Ruth Jefferson (Members' Club)
---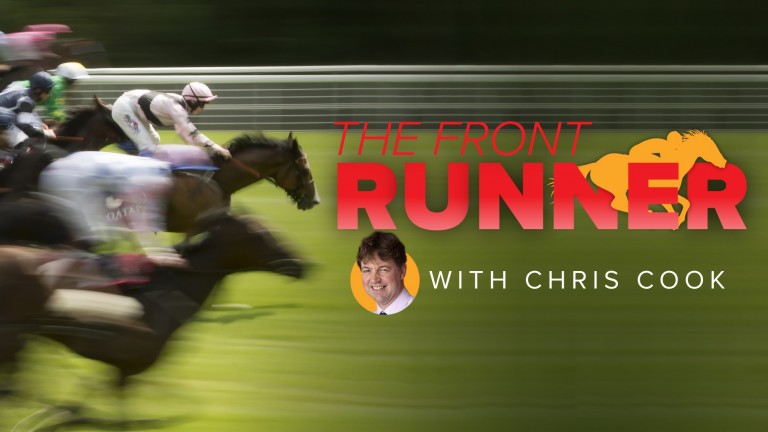 The Front Runner is our latest email newsletter available exclusively to Members' Club Ultimate subscribers. Chris Cook, a three-time Racing Reporter of the Year award winner, provides his take on the day's biggest stories and tips for the upcoming racing every morning from Monday to Friday
---
Behind closed doors is what people don't see and the depths of depression, crying your eyes out not knowing what to do with yourself