'Pathetic' prize-money means good horses could leave Britain says Ed Walker
Ed Walker has become the latest trainer to warn of the danger that British racing could lose its best horses due to its relatively low level of prize-money.
He echoed the fears expressed by fellow trainer David O'Meara this spring that the sport's up-and-coming stars are vulnerable to offers from overseas, where higher purses give them higher earning potential.
Walker issued his warning when discussing Alabama Boy, who completed a hat-trick for owner Laurence Bellman at Newmarket last week, in his latest Racing Post Weekender column.
---
David O'Meara bemoans prize-money as filly with 'huge future' is sold to Ireland (Members' Club)
---
"Sadly he is a prime example of a serious threat that racing in Britain now faces," the trainer said. "There has been lots of interest in him from Hong Kong and David O'Meara was right to raise the issue that we're in danger of losing our best horses.
"It's hard for an owner to justify turning down the sort of money that is on the table when they compare it with what they can win here. People abroad can make those sort of offers because, with their prize-money, they can win it back. We can't.
"Alabama Boy has won three out of three this year and his total earnings are just over £11,500, which is pathetic. Can I take him to Group class, where he'll be competing for more respectable sums of money? Perhaps, but it's a big gamble."
'It's a massive concern'
Walker believes there is a real threat that Britain could become a nursery for overseas owners.
"More and more Americans and Australians are coming to the yearling sales and buying our best-bred horses," he said. "And our best proven horses are going there and to Hong Kong.
"As we lose the mega-rich owners who don't have to sell, people like Prince Khalid Abdullah and Sheikh Hamdan Al Maktoum, more and more horses will end up disappearing. It's a massive concern because before too long the quality of our racing will simply not be what it was."
---
Ed Walker: in-form trainer is looking forward to Came From The Dark this weekend (Members' Club)
---
The Weekender is out every Wednesday and is available at all good stores. You can also download the edition from 9pm on Tuesday evening
---
Read more on prize-money:
Prize-money: how Britain has been left trailing by the rest of the world
£7.5 million prize-money boost as British racing deploys survival package
Jockey Club announces additional £3m in prize-money with crowds returning
---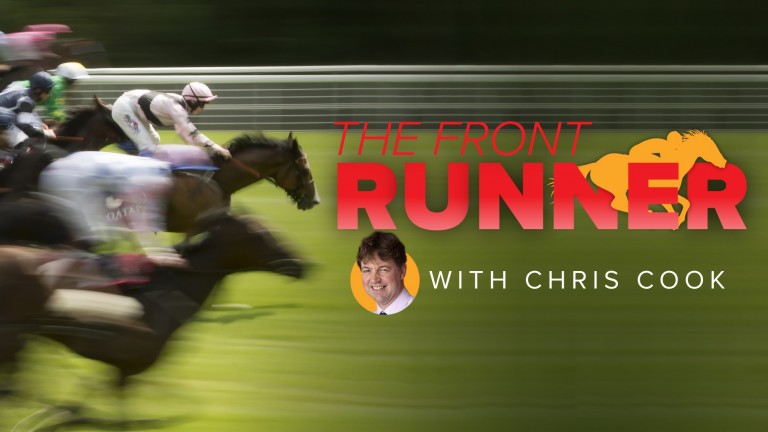 The Front Runner is our latest email newsletter available exclusively to Members' Club Ultimate subscribers. Chris Cook, a three-time Racing Reporter of the Year award winner, provides his take on the day's biggest stories and tips for the upcoming racing every morning from Monday to Friday
---
More and more Americans and Australians are coming to the yearling sales and buying our best-bred horses