'It's quite overwhelming' - Harriet Bethell completes course walk for IJF
Harriet Bethell crossed the line to cheers after completing a heroic course walk on a triumphant return to Pontefract on Monday.
The former rider and trainer, who was left fighting for her life after suffering serious head injuries in a fall in 2019, took an hour and a half to fulfil her pledge to complete a circuit of one of the stiffest tracks in Britain in aid of the Injured Jockeys Fund (IJF).
She had already passed her target of raising £25,000 before setting off on her two-mile trek and now hopes to double that total, boosting an organisation that helped her through a time when she suffered multiple bleeds on the brain and spent six weeks in a coma and nine months in various hospitals.
Bethell was accompanied on her walk by friends and family, with many well-wishers joining for the last two furlongs, and she admitted to feeling "a bit bushed" after crossing the line.
"By the time I was getting towards the two pole I thought, 'Oh, this is going to be tough', but the last two furlongs were quite a lot better," she said. "I don't know if it was because there were people coming to support me. It's quite overwhelming everyone being here."
On her fundraising efforts, details of which can be found here, she added: "We're probably hoping for more like £40,000 now and I'd like to get to £50,000. It's a really worthwhile cause because they have been there since day one, even while I was in a coma."
IJF chief executive Lisa Hancock paid tribute to Bethell's effort and said: "It's quite incredible. She's been such a star and her family have too. The bravery she's shown is remarkable and she's raised so much money. It's fabulous and we're so thrilled for her."
Bethell was joined on her walk by IJF co-founder and fundraiser Jack Berry, who said: "It's the least I could do! Harriet is amazing. To have seen her a few months ago and to say she could walk round the track, two and a bit miles... and this is one of the stiffest tracks in the country. She's a brave girl, she's come back from quite a lot."
---
Read more on Harriet Bethell:
Head injury victim Harriet Bethell aiming to raise £25,000 with Pontefract walk
Harriet Bethell 'making really good progress' and moved to specialist hospital
---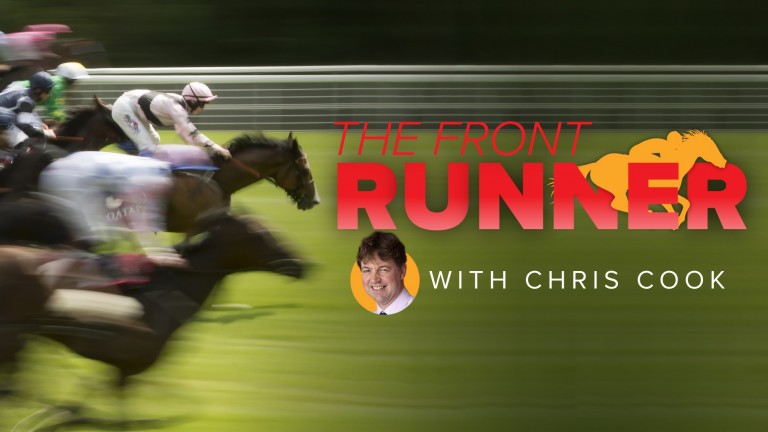 The Front Runner is our latest email newsletter available exclusively to Members' Club Ultimate subscribers. Chris Cook, a three-time Racing Reporter of the Year award winner, provides his take on the day's biggest stories and tips for the upcoming racing every morning from Monday to Friday
---
By the time I was getting towards the two pole I thought 'oh, this is going to be tough' but the last two furlongs were quite a lot better