The unforgettable slow-motion duel that lit up Sandown on a winter's day
Throughout racing, you have always had the good, the bad and the ugly. However, on a few special occasions fans are graced with the downright wacky.
They may have slipped your mind, but they have not been erased from history and have brought us some of the funniest – and most dramatic – moments ever seen on the track.
In a new series by the Racing Post, we take a look back at some of the wackiest races ever run, this time remembering an epic duel between Willie John Daly and Brave Spirit in Sandown's 2005 Marathon Chase.
---
The horses
Willie John Daly was formerly trained in Ireland by Donal Coffey, winning a bumper under Jamie Codd before moving to Philip Hobbs's yard in November 2003.
The horse, named after an Irish hurler, struck up a prolific partnership with Richard Johnson, winning four times – twice over hurdles and twice over fences.
In 2005, he stepped up to marathon distances for the first time and finished a respectable seventh in the 4m½f National Hunt Chase at the Cheltenham Festival.
Brave Spirit began his racing career with Ian Williams before moving to Colin Tizzard's yard where he racked up five wins over fences and one over hurdles, all ridden by son Joe.
---
The race
With two non-runners on the day, only five horses went to post for the 3m5f contest.
The gruelling soft ground took its toll on three of the contenders and by the time Willie John Daly and Brave Spirit approached the Pond fence for the final time they had pulled a clear of the rest and were locked in a sustained duel.
---
The incident
After safely navigating the Pond fence, both Mick Fitzgerald and Richard Johnson cajoled their mounts along as they approached the second-last with little between them.
Willie John Daly jumped it well but Brave Spirit slowed right down and made a shuddering, momentum-busting mistake and almost came to a standstill as he sprawled on landing.
The race looked Willie John Daly's to lose but Fitzgerald, who was riding Brave Spirit for the first time, picked the horse's nose of the turf and rousted him along in pursuit of Johnson, who had been left clear.
Willie John Daly began to slow right down and pull himself up when approaching the last. The crowd roared as Brave Spirit once more rallied to draw alongside Willie John Daly in a race of changing fortunes and they took the last together.
Willie John Daly picked up once more up the hill and was always doing enough to just hold off Brave Spirit by a short head as they crossed the line.
Commentator Simon Holt summed up the reaction of everyone who watched the two horses do battle in an immediate classic – "what an amazing race!"
---
The in-running comments
Willie John Daly
Disputed lead from 3rd, sustained duel with runner-up until left clear 2 out, idled badly and joined last, urged along and just prevailed
Brave Spirit
Mistakes, led, joined 3rd, duelled with winner until terrible blunder 2 out, rallied and upsides last, epic battle flat, just failed
---
What they say
Richard Johnson, Willie John Daly's jockey
He was actually a very genuine horse but when he was on his own in front it felt like he'd thought he'd done enough. I knew as soon as he could feel or see the other horse I was pretty sure he would get going again.
I didn't think he was that tired. Once I got him back going again and Mick Fitzgerald was upsides me I was confident then I would stay in front.
It was slow-motion stuff. At Sandown over the hill, it's a bit of a worry when you start to lose all speed going to the last but it was always a nice race to win and it was definitely one of those absolute slogs of who kept going the longest.
Mick Fitzgerald, Brave Spirit's jockey
I look back on that race and there's a lot of me that thought on the day and after the race that I should have won.
When he made that mistake he all but fell. I had to pick him up off the floor and I had to get after him straight away to try to get back into the race. It's tiring ground, it's a marathon and anything could happen. Horses get lonely at Sandown – they wander around.
I always thought I had half a chance but the problem I had is when I got him running, then suddenly I looked up and the other horse was jamming on.
Had I not got going as well as I did I think Willie John Daly would have stopped at the last. Because I got going quite well, I helped him. If he had been left on his own he would have stopped and I would have won.
There's a bit of me that thinks I should have challenged away from him but at the time I was just trying to get my horse rolling.
I don't care who you are but as a rider you'll never get better if you don't think about what you could have done differently to change a result when you get beat a short head.
My horse was brave. He was very brave to come back because when he made that mistake he all but fell and he could have quite easily jacked it in.
---
What happened next
Willie John Daly never won a race again after his exertions at Sandown.
The horse was sold and switched to Graeme McPherson's yard less than a year. After 13 races without success, the horse was retired in 2009.
Brave Spirit sadly died as an eight-year-old in 2006 after being pulled up in the Midlands National.
However, the racing public will never forget two horses who gave their all on that cold winter's day. It was the epitome of jump racing.
---
More from our Wacky Races series:
'I had a lot underneath me then, all of a sudden, I was causing carnage'
'Who wants to be known as the most unlucky punter? It finished me off'
'One second he was going to win – the next he was heading to the street'
'I got a barrage of abuse' – George Baker relives Cotai Glory's moment of mayhem
'What the hell happened to him?' – the tale of Might Bite's unbelievable RSA win
---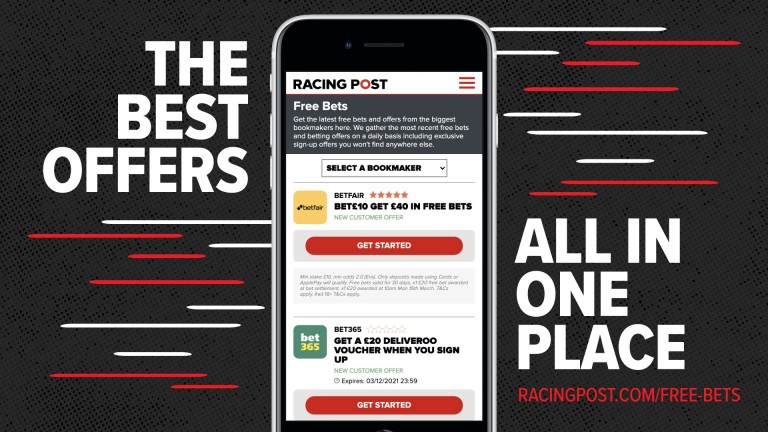 For all our exclusive free bet offers and must-have daily promotions click the free bets button or go to racingpost.com/freebets
---
If he had been left on his own he would have stopped and I would have won