'The feeling you get is unlike anywhere' - what you're saying about going racing
'Now the time is here I've got plenty planned'
I previously wrote a letter about returning to racecourses several months ago. Now the time is here to get back on course I've got plenty planned.
My first visit is to Hexham where I'm fortunate enough to be a member, while myself and my wife are also members at York and are thoroughly looking forward to the Bronte Cup meeting on Saturday.
I feel as though I speak for many who will read this. For a long time I think we have known that courses with proper racegoers would be a very safe place to visit. I was lucky enough to go to the Doncaster pilot last September and my feelings after that were, that with the protocols in place, things would return very soon. How wrong was I?!
Lastly, I hope everyone enjoys their time back on the course and manages to pick a winner or two.
A huge thanks should also go to owners who've put up with the systems in place over the last year and kept their horses in training for our enjoyment.
Robert Smith
Hexham, Sedgefield and York member
'The atmosphere keeps bringing me back'
At 83 and last man standing of ten racing friends, every meeting I attend will be cherished.
This Saturday I will be back at York racecourse again. I have visited courses in France, Ireland, the US as well as all over Britain.
I'm relishing the return to York, but really the feeling is the same wherever I go, be it Catterick, Clonmel, Gulfstream Park, you walk through the gates into another world.
The feeling you get is unlike anywhere else. It is not just the excited anticipation which is impossible to describe, probably more akin to a feeling of reverence being among kindred spirits.
You could be standing next to a multi-millionaire, a trainer, owner or stable lad, whoever it is we are all there for the same reason, the love of horses and admiration of the jockeys, especially in jump racing. And the atmosphere keeps bringing me back and long may it last.
James Bradley
Goole, Yorkshire
---
Read more on the return of spectators
'We've really missed the buzz' – courses ready for return of racegoers on Monday
Spectators are here again and racing must hope there will be no turning back (Members' Club)
Tracks thrilled to have crowds back but cost of Covid could linger for 18 months (Members' Club)
Getting back on track: everything returning racegoers need to know
Seven racecourses in England you must visit now you can go racing
Can I buy tickets for Royal Ascot and other big race meetings this summer?
---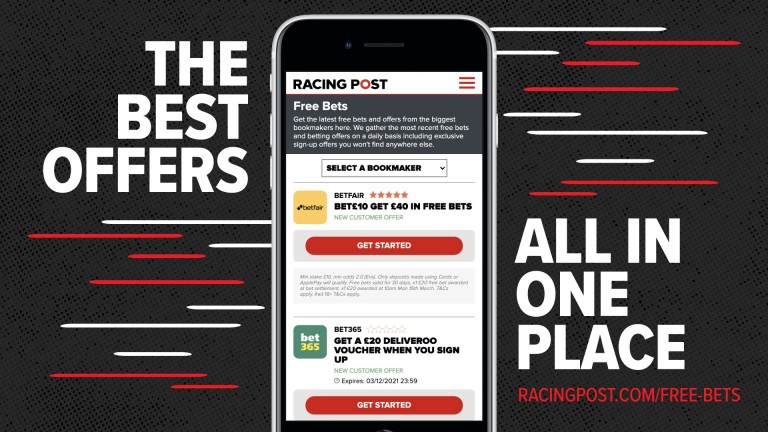 For all our exclusive free bet offers and must-have daily promotions click the free bets button or go to racingpost.com/freebets
---
It is not just the excited anticipation which is impossible to describe, probably more akin to a feeling of reverence being among kindred spirits