Benoit de la Sayette: there are no excuses and I'm sorry for letting people down
Star apprentice jockey, 18, suspended by the BHA after positive cocaine test
Star apprentice Benoit de la Sayette has expressed deep regret at letting himself and his employer John Gosden down after being suspended by the BHA pending a disciplinary inquiry into a positive test for cocaine.
The 18-year-old has made a major impression since turning professional last year and shot to prominence when landing the Unibet Lincoln on the Gosden-trained Haqeeqy last month.
But a hair sample commissioned by the BHA following the circulation of a social media video implying his use of recreational drugs returned a positive result for metabolites of cocaine and, while De La Sayette maintains he did not take cocaine on that occasion, he admitted he had not been as forthcoming as he should have when initially questioned.
In a statement released through the Professional Jockeys Association, De La Sayette said: "I cannot apologise enough for my actions, both in respect of taking cocaine and of misleading those around me. Earlier this year I moved back home to live with my parents in order to take myself away from an environment where it was present.
"There are no excuses and I am sorry for letting down my family, the team at Clarehaven Stables, Mr Gosden and my colleagues in the weighing room."
'Benoit has now admitted that he has previously taken cocaine'
When the video first began circulating in the wake of the Lincoln, the PJA issued a strong denial of any cocaine use on the basis of what De La Sayette told them at the time.
Explaining the chain of events, a PJA statement said: "Last month a film circulated claiming to show Benoit de la Sayette at a party in the presence of cocaine following victory aboard Haqeeqy in the Unibet Lincoln at Doncaster on Saturday, March 27. The PJA issued a statement on Benoit's behalf denying the allegation and confirming that he did not and does not take cocaine.
"Subsequently, the British Horseracing Authority arranged to take urine and hair samples from Benoit on Wednesday, March 31. The urine sample returned negative on the same day the test was administered but on Friday evening Benoit was informed by the BHA that the hair sample had returned positive for metabolites of cocaine.
"Benoit has now admitted that he has previously taken cocaine and that he had initially not been as forthcoming as he ought to have been to those close to him and advising him. He maintains that the circulated video was from October 2019, that he did not take cocaine on that occasion and did not do so after winning the Lincoln.
"Benoit was due to ride at Brighton on Saturday and stood himself down from the ride, and agreed not to accept any further rides. He has subsequently been informed by the BHA that he is now suspended from riding pending the conclusion of the disciplinary process, which he will fully cooperate with."
Both the PJA chief executive Paul Struthers and Gosden pledged to continue their support of De La Sayette and pointed to his youth.
"Benoit is a very young man who only turned 18 in December 2020," said Struthers. "He has made mistakes but the PJA will continue to support him throughout the process."
Gosden told the Racing Post: "Benoit is a teenager and I will be supporting him appropriately during this time."
De La Sayette has made an eyecatching start to his career with 12 winners from 49 rides, topped by his Lincoln success on Haqeeqy.
---
Benoit de la Sayette: the rise of a prodigal talent 'born to be a top jockey' (Members' Club)
---
He had been a leading rider in pony races in France and Britain before joining John Gosden last year, when he became the trainer's first apprentice for 29 years. He described his Lincoln win as "a dream come true, a fairytale".
The fact he has not tested positive in competition is not relevant when it comes to the rules of racing in Britain.
Rule K(49) states that: "A jockey must ensure that no banned substance is present in their body", while K(50) adds: "It is not necessary to demonstrate intent, fault, negligence or knowing use to establish a breach of rule K(49)."
The employment of hair testing as an additional way of detecting banned substances is a relatively recent development and is judged by many experts to be useful in determining whether a person has used a drug further back in time than is the case with urine testing, which tends to be ineffective after around 72 hours.
Several jockeys contesting a positive urine test have employed hair tests in an effort to prove they are not 'habitual' drug users and could therefore have been the victim of contamination.
While there is no established time limit on the use of hair testing, reference to a period of three months has been made in evidence during a number of hearings concerning jockeys in Britain and France. The standard entry-level punishment for a first positive cocaine test is a six-month suspension of a jockey's licence.
The question now arises as to whether De La Sayette's omissions when originally questioned in connection with the video will come back to haunt him.
Any hearing by an independent disciplinary panel will judge the case only on the merits of a breach of rule in question. However, the panel has discretion to take mitigating factors into account when it comes to handing down a particular penalty.
---
Read more on this subject:
Video shows star apprentice Benoit de la Sayette at party where cocaine was used
'Dream come true' as 18-year-old De la Sayette wins Lincoln on first turf ride
'Born to be a top jockey' – Benoit de la Sayette lands first career victory
---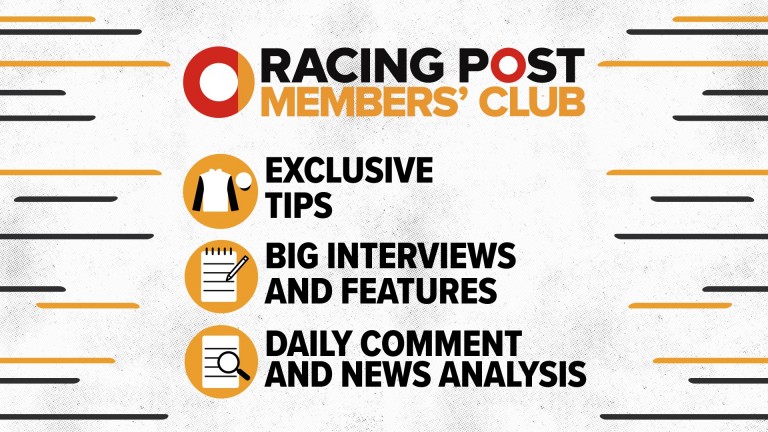 Join Members' Club Ultimate and read tipping from the likes of Pricewise and Paul Kealy, all the big interviews and features, daily comment and news analysis – plus our Ultimate Daily newsletter. Click here to sign up.
---
Benoit is a teenager and I will be supporting him appropriately during this time