Robbie Dunne bolsters his legal team for appeal against 18-month ban
A barrister who labelled the BHA's investigation into Robbie Dunne as "chaotic and incompetent" has been added to the jockey's legal team for his appeal against findings he bullied and harassed Bryony Frost.
Robin Mathew QC, a former permit holder who specialises in tax law, outlined in a letter to the Racing Post last month that he was "dismayed by the treatment of Robbie Dunne" and that "the process of investigation, to which he was subjected, appears to have been chaotic and incompetent".
Mathew also questioned the relevant experience of the three-person disciplinary panel to adjudicate, writing that they had, "cursory, if any, experience or involvement in horseracing . . . let alone with experience of the jockeys' changing/weighing room or riding in a race".
Dunne was initially given seven days to appeal against the verdict and the 18-month ban he received following the publication of written reasons for the decision on January 6, although the window was extended by a further seven days before closing on Thursday.
---
Robbie Dunne lodges appeal against 18-month ban for bullying Bryony Frost
---
The BHA confirmed Dunne had appealed the "finding and penalty" imposed by the disciplinary panel, which found the rider guilty of four breaches of rule (J) 19 – conduct prejudicial to horseracing in Britain – including "deliberate targeting" of Frost by bullying her online, on the course and in the weighing room.
Dunne's solicitor Daryl Cowan said on Friday: "The BHA released the information that we had appealed as soon as they had received it. Robbie's legal team will consist of myself, Roderick Moore and Robin Mathew QC.
"We are awaiting the appeal panel to be chosen but we have not been given an indication on when that will be. Robbie has maintained a dignified silence throughout and he will continue to do so."
The disciplinary panel, chaired by Brian Barker QC, had been highly critical of Dunne in its findings, stating that "this case overwhelmingly called for a penalty of some potency" having found he had "plainly crossed" the threshold for breaching rule (J) 19.
On delivering the verdict to Dunne on December 9 after a six-day hearing, Barker also said: "In the course of the days of this hearing you have adopted an aggressive attack on [Frost's] personality in order to seek to justify your actions. There has been little sign of understanding or remorse.
"This was the deliberate targeting of a colleague whose vulnerabilities you exploited. Whatever your view of her [riding] style, this is not the way to deal with it. Your behaviour was not appropriate in an equal opportunities sport."
Dunne has not ridden since taking one ride at Kelso on December 5. His suspension is due to run from December 10, 2021 to March 9, 2023 inclusive with the last three months of his ban suspended and only triggered if there are "any transgressions in months 16-18".
With Barker, chairman of the disciplinary panel, having sat on Dunne's case, the BHA confirmed on Friday that the appeal board will be convened by deputy chairman Bruce Blair QC.
---
Read more on this subject:
Robbie Dunne banned for 18 months for bullying and harassing Bryony Frost
Robbie Dunne rode in a 'deliberately intimidatory' manner against Bryony Frost
Bryony Frost-Robbie Dunne: Racing Post readers have their say on the hot topic
---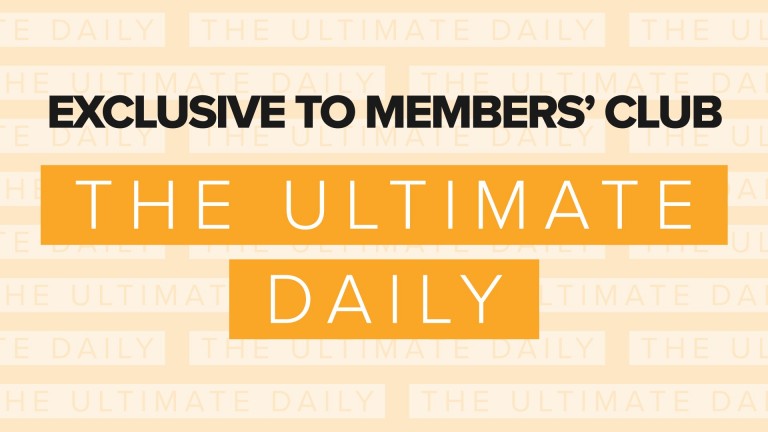 Ultimate Daily – our daily newsletters from Racing Post's experts, exclusive to the inbox of Ultimate Members' Club subscribers. To receive the newsletter subscribe here
---
Robbie has maintained a dignified silence throughout and he will continue to do so