New Irish Covid restrictions to affect stable staff and trainers on Ascot return
Stable staff and trainers returning to Ireland from Royal Ascot will have to self-isolate for up to ten days rather than five after the Irish government introduced tighter travel restrictions in an effort to contain the new Delta variant of Covid-19.
Those who are fully vaccinated will have to undergo quarantine for five days and those who are not will be confined for ten days, meaning many stable staff arriving home from Royal Ascot will be forced to isolate longer than would have been first anticipated when travelling over to the royal meeting.
The new restrictions may cause further inconvenience to the training fraternity but Michael Grassick, chief executive of the Irish Racehorse Trainers Association, said his members will continue to follow the advice from the government.
Grassick said: "Not one person has complained. We have been working under strict guidelines for the past year and a half and will continue to follow the government's advice."
Jockeys are permitted to ride under both jurisdictions given they fall under the elite sports people category, as was the case at Leopardstown on Thursday when Colin Keane, who had been in action at the royal meeting, rode a winner on home soil.
Dr Jennifer Pugh, chief medical officer at the Irish Horseracing Regulatory Board, said stable staff will be most affected by the new protocols and the tighter restrictions should not impact on next weekend's Derby meeting at the Curragh or the Tattersalls Derby sale, both of which will be operating under a bubble for British visitors.
Pugh said: "There's nothing we can do. There was no real lead-in to the new guidelines and it was brought in immediately. As has always been the case, we will be following government guidelines and will be enforcing the new quarantine rules.
"I am not involved with the protocols for the sales but I know they have replicated our racing protocols. There will be a UK bubble at the Derby at the Curragh next weekend and it will be the same at the sales so I don't think it will make a huge difference to the sales."
She added: "If you are fully vaccinated, you have to be quarantined for five days and have a test but if you are not vaccinated, it's ten days with a test on day five and ten. I had hoped that, by the end of June, we would be in a position to open fully to the UK but we are obviously not able to do that with the new Delta variant. We can see why the new restrictions are in place."
---
Read more:
Finalists announced for Irish Godolphin Stud and Stable Staff Awards
Hong Kong adds voice to controversy over latest British racing start confusion
Levi Williams banned from riding after testing positive for cocaine and cannabis
---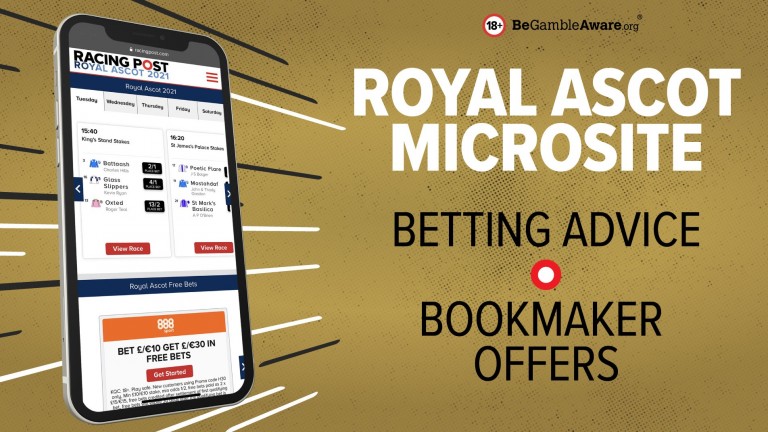 Check out the Racing Post Royal Ascot microsite for the latest tips and odds for the royal meeting. The best Royal Ascot betting advice and exclusive free betting offers all in one place.
---
Not one person has complained. We have been working under strict guidelines for the past year and a half and will continue to follow the advice