'It's a bit like Premier League versus Championship - we have the best horses'
Leading trainer Noel Meade and senior Irish jumps handicapper Andrew 'Sandy' Shaw believe the Irish domination at this year's Cheltenham Festival was built on strong prize-money levels, a robust programme book and horses west of the Irish Sea simply being too good for their British counterparts.
"I think it proves beyond doubt that we simply have the best horses," said Shaw after a record 23 winners from 28 races at last week's four-day meeeting.
"Back in the 80s, in the bad days as such when we were lucky to come out with one winner, it used to be the other way around. We didn't win any handicaps over there but it's turned on its head now and I think that's one of the main reasons – we just have the best horses."
He added: "It's a bit like the Premier League versus the Championship. It's a great tribute to Horse Racing Ireland and the programming committees that are there. We have the races in place to encourage people to come over; prize-money makes such a big difference as well.
"Sporting John's Grade 1 win in the Scilly Isles Novices' Chase was worth £20,000 to the winner and that would probably be €50,000 or €60,000 here. I think it's a straightforward situation, it's all about the economics. The money is here and the best horses are here, that's why we're so successful."
Meade, who sent out Jeff Kidder to land the Boodles Juvenile Handicap Hurdle last week, said he had expected a strong Irish showing at the meeting but was surprised by the level of dominance, saying there could have been even more Irish winners but for Envoi Allen's fall and a couple of Irish defeats by short heads.
Asked what could be done to make British-trained runners more competitive at the festival, he said: "There's no great secret in that whoever has the best horses wins the races.
"The best horses cost the most money and the most money is being spent by owners in Ireland at the moment. Whether that's because of prize-money, or if we're better trainers, or we're lucky that they want to have them here."
---
'A question for British trainers: are they prepared to race against each other?' (Members' Club)
---
He added: "It's not just the prize-money – it's the set-up for the horses. When you have a good horse in Ireland, the way the whole system is put together is much better. They [the races] come up at the right times to bring you to Cheltenham."
---
Read more reaction to the 2021 Cheltenham Festival:
Bookmaker reaction: 'It was one of the best single results in our history' (Members' Club)
Talking points: 'I wonder how significant her wins on Allaho and Sir Gerhard will prove' (Members' Club)
Dan Skelton: we've got to learn from Cheltenham drubbing and make changes (Members' Club)
Where do the problems lie for British jump racing? Professionals have their say (Members' Club)
Rachael Blackmore made racing 'smile again' says ITV's Ed Chamberlin
'The stars aligned' – HRI chief Kavanagh lauds Irish success at Cheltenham (Members' Club)
'They're Denman and Kauto in their style of racing' – Cup 1-2 to be kept apart
---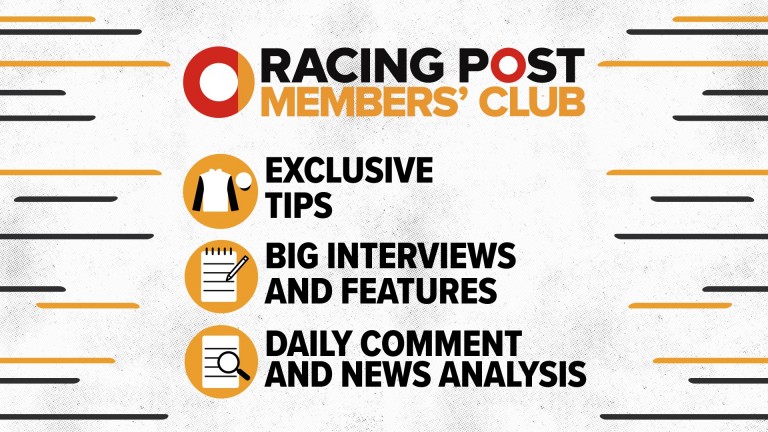 Join Members' Club Ultimate and read tipping from the likes of Pricewise and Paul Kealy, all the big interviews and features, daily comment and news analysis – plus our Ultimate Daily newsletter. Click here to sign up.
---
Whoever has the best horses wins the races. The best horses cost the most money and the most money is being spent by owners in Ireland at the moment