IHRB hands out four-year ban to Galway trainer Stephen Mahon for neglect
Trainer Stephen Mahon has had his licence suspended for four years by the Irish Horseracing Regulatory Board (IHRB) following inspections of his stable in County Galway back in April.
Mahon was found in breach of rules 148, which pertains to the welfare of horses under a trainer's care, and 149, which relates to the registration of staff. The IHRB described the punishment imposed on the trainer as "an omnibus penalty" that included being sanctioned under rule 272 (i), the regulation that covers bringing racing into disrepute.
Evidence was heard of two stable inspections, at the second of which IHRB personnel were accompanied by four Department of Agriculture officials, at Mahon's base in April which led to the disposal of a badly injured horse – referred to as Animal A and not otherwise identified – within his care.
Over 16 hours of evidence was heard from 13 witnesses across two days. It was found that Animal A had been entered to run at Ballinrobe within a week of the inspection but was found to have a "catastrophic injury" to a fetlock joint and required immediate humane destruction.
While the IHRB was unable to ascertain exactly when the injury occurred, the report had noted that it had been treated for a fetlock injury four weeks previously and it was confident that even in view of the evidence most favourable to Mahon, in that the injury was a recent one, he was still in breach of rule 148(iv) in that he failed to exercise adequate supervision of the animal.
The incident was one of a catalogue of failings – relating to 11 horses in all, including seven that were found to be inadequately cared for in a field, one of which was described as emaciated – identified in the report.
Mahon was also found to have neglected another animal who was returned to training as of April 13, 2021, but was let off to grass without the trainer notifying the IHRB of the change in status.
The report stated that the horse had a chronic and obvious injury and was said to have been in pain for far longer than should have been the case if proper standards were observed.
As well as being banned for four years, Mahon was ordered to pay €5,000 towards the costs of the case, which was heard remotely on April 29 and May 3. Mahon is not prevented from earning a livelihood from the industry for the duration of his suspension.
The referrals committee was chaired by Justice Tony Hunt and also included Peter Allen and John Powell.
This is the second time Mahon has been punished by the IHRB for the neglect of animals within his care.
In 2008, he had his licence suspended for four months and was fined €1,000 after Pike Bridge was found to have been neglected to such an extent that she had eaten at her own legs, rendering her unable to stand and causing her to lie down for 12 weeks before being put down.
He was also ordered by the Circuit Civil Court to pay over €34,000 in damages to the owner of Pike Bridge for the mistreatment of the horse.
Mahon objected to this previous offence being referenced in the case but the committee noted that only a lay jury is expected to have no prior knowledge of an accused.
Read more:
Senator warns pony racing in Ireland will 'die out' without urgent support
'Since lockdown has ended drivers seem to be in more of a rush than ever'
Warned-off Greg Fairley to be allowed back into racing after partial reprieve
---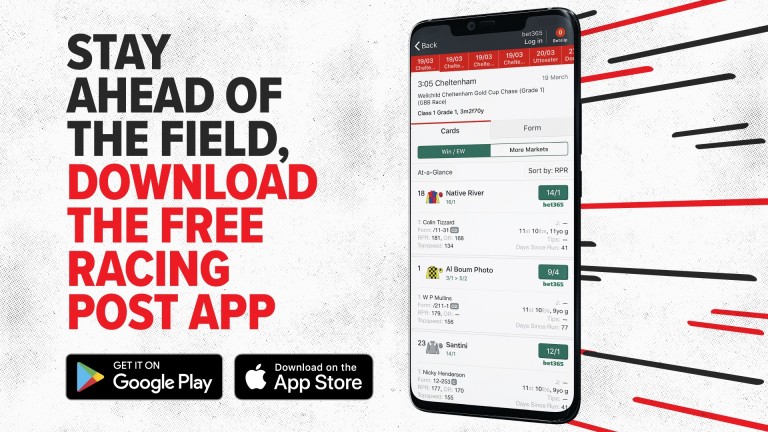 Download the free Racing Post app for cards, form, tips, in-app betting and to watch live races. Download for free at racingpost.com/mobile or search Racing Post app
---
It is the second time Mahon has been punished by the IHRB for the neglect of animals within his care