Brian Kavanagh: how a bit of cheek at a job interview got him started
Brian Kavanagh's tenure as chief executive of Horse Racing Ireland comes to an end on Friday – and he has revealed that he owes his success in Irish racing administration to a "cheeky sort of answer" at a job interview back in 1989.
Kavanagh was speaking to the Racing Post for a major interview in Sunday's newspaper, in which he reflects on his 20 years at the helm of HRI, explains how he developed his love of racing and looks forward to his crucial new role at the Curragh.
The 57-year-old was working for one of Dublin's best-known accountancy firms when he applied for the job of financial controller at the Turf Club in 1989.
"I was interviewed by [Turf Club chief executive] Cahir O'Sullivan, [former Classic and Arc-winning trainer] Seamus McGrath, Michael Dargan [one of Ireland's leading business figures of the time] and Christopher Gaisford-St Lawrence [a Turf club eminence and owner of the stately Howth Castle]," he recalled. "By any standard, it was an august panel, potentially intimidating for a young man with no racing pedigree or experience – not that he would show it.
"I was asked if perhaps I was a bit too young for the job. I replied I was six years older than Lester Piggott was when he rode his first Classic winner. It was a cheeky sort of answer, but they seemed to like it. Cahir told me afterwards that it probably got me the job."
It has since been a remarkable rise for Kavanagh, who hands over on Friday to Suzanne Eade, a newcomer to racing when she joined HRI as chief financial officer in 2015.
Asked about Eade's lack of experience in racing, Kavanagh said: "I don't think it's a problem at all. Suzanne has worked very closely with all of our initiatives over the past six years and she's extremely capable. She developed a broad grasp of the industry really quickly, and has top-class credentials on the finance side.
"She's fully aware of the nuances of racing politics and she'll have the support of a great management team, wonderful staff who have a huge commitment to Irish racing, and a strong board chaired by Nicky Hartery."
Read more from Brian Kavanagh in the Big Read, available online for Members' Club Ultimate subscribers from 6pm on Saturday or in Sunday's Racing Post newspaper. Join Members' Club here.
---
Read more . . .
2021 Prix de l'Arc de Triomphe: William Buick opts to ride Adayar at Longchamp
Secretariat: 'He was something else – I'm still waiting to see one as good'
'We're having to be a bit more creative' – staff shortages affecting courses (Members' Club)
---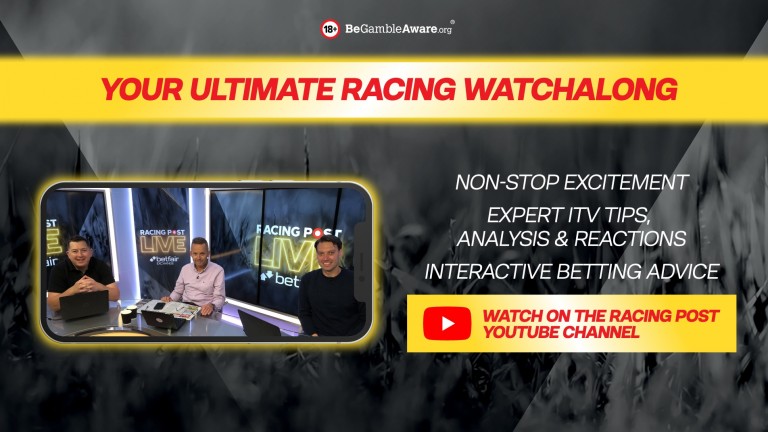 Racing Post Live is your ultimate racing watchalong every Saturday and during major festivals. Our experts offer uninterrupted tips, analysis and reactions to the ITV action. Subscribe to the Racing Post YouTube channel here and never miss a minute
---
It was a cheeky sort of answer, but they seemed to like it