High Court urged to award £286,000 to punter in Paddy Power disputed wager case
The High Court has been urged to rule that Paddy Power must pay a punter £286,000 for a bet of £13,000 each-way on the grounds that all those involved had agreed on that stake, rather than the £1,300 each-way for which the punter had originally asked.
Lawyers for the bookmaker maintain there was no agreement for the increased stake, which was first mentioned mistakenly by the operator who answered the call when she relayed it to traders for approval.
Closing arguments were presented on Wednesday, with the barrister Mark James – representing James Longley, the punter in question – insisting: "Objectively, it's a bet for £13,000 each-way.
"That's how Mr Longley understood it, that's how the phone operator understood it and that's the bet that Paddy Power's trader authorised. It would be a very unusual outcome if they were all wrong."
Mrs Justice Ellenbogen, presiding over the two-day hearing, intervened to ask if it were realistic that someone seeking a bet of £1,300 each-way would then be offered a stake ten times as large.
"It's not plausible for many," responded James, "but it is plausible for a punter in the situation of Mr Longley."
The court had heard on Tuesday that Longley is a wealthy punter who had already lost £19,000 to Paddy Power earlier the same day from an initial balance of £78,000 before seeking the disputed bet at 16-1 on Redemptive, a winner at Wolverhampton.
James regretted no evidence had been heard from the trader in question, suggesting it could have been given remotely in less than an hour had the defendants agreed. Drawing on email correspondence submitted in evidence, the barrister said of the trader's decision to approve the bet: "He seems to have been tempted into doing that because he thought the customer was chasing his losses.
"He thought this was a good chance to make a profit for the business. He says in that email, 'For some reason, the liability just went out of my mind'. We know he thought he was in trouble."
---
Paddy Power cleared disputed £26,000 bet thinking punter was chasing losses
---
James argued an 'error' clause relied upon by the bookmaker was unfair. He noted that Paddy Power had been able to lay off part of the bet, recovering £17,000, and could in theory have laid off the entire sum.
"They can lay off their bets, make a profit on the deal, and then tell the bettor, 'We're keeping our winnings but you can't have yours'."
Summing up for Paddy Power earlier, barrister Kajetan Wandowicz pointed to the phone call and said the claimant was relying too much on the phone operator telling Longley: "So that's going to be twenty-six thousand," from his account.
"It beggars belief," said Wandowicz, "that a highly intelligent and sophisticated punter who has only just been told that his requested bet has been approved" would regard that mention of a different sum of money as a counter-offer.
Wandowicz said there was "overwhelming" evidence, from the context and from Longley's reaction, that the punter did not register a larger sum had been mentioned during the call and only realised he had been given a larger bet when checking an app on his phone later. As a result, the defence argues, the parties had been at cross purposes and a contract had never been agreed.
The judge is considering her verdict.

---
Read more of the day's top stories:
Jim Bolger tells committee he will not attend key hearing on doping allegations
Noel Furlong, Cheltenham coup mastermind and poker ace, dies aged 83
Eddie Lynam hopes his latest sprint star 'will end up at the highest level'
'Pathetic' prize-money means good horses could leave Britain says Ed Walker
---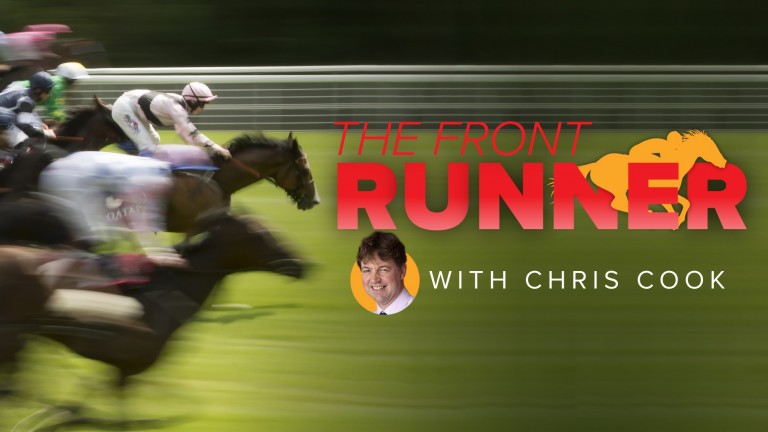 The Front Runner is our latest email newsletter available exclusively to Members' Club Ultimate subscribers. Chris Cook, a three-time Racing Reporter of the Year award winner, provides his take on the day's biggest stories and tips for the upcoming racing every morning from Monday to Friday
---
It's not plausible for many, but it is plausible for a punter in the situation of Mr Longley