Freddy Tylicki incident was 'easily avoidable', Jim McGrath tells High Court
The mid-race collision which paralysed Freddy Tylicki was "easily avoidable", Jim McGrath told the High Court on Thursday. The veteran broadcaster and racing analyst was speaking on day four of a hearing to determine whether Tylicki's injuries were the result of negligence on the part of his fellow jockey Graham Gibbons, who denies it.
While watching footage of the race, McGrath called attention to what he said was "a discernible movement" by Gibbons, changing his grip on the reins and resulting in his mount, Madame Butterfly, moving back towards the inside rail. In McGrath's view, this was what led to Nellie Deen, under Tylicki, running out of room some seconds later.
"What is the only real possible outcome if the jockey on the outside continues with that manoeuvre?" McGrath asked the court. "Trouble with a capital 'T', and not just for Mr Tylicki. Mr Gibbons has tightened the lead at the head of a packed field.
"Now, sometimes jockeys make split-second decisions, they have to. My gripe with the situation is at this stage of the race, Mr Gibbons is on the best horse and was well positioned, he was half a mile from home, there was nothing really to be gained by doing what he appears to have done. It was easily avoidable."
Patrick Lawrence QC, defending Gibbons, argued with McGrath, suggesting the footage showed "no trace of any significant lateral movement of Madame Butterfly towards the rail" before the collision. "There is in my opinion," McGrath said.
Lawrence questioned whether McGrath was qualified to make the claim that Gibbons had been guilty of dangerous riding. "What is it in your life," the barrister asked, "that entitles you to give expert evidence to this court as to whether his riding was far below that of a competent and careful rider?"
"My experience as a race-reader and commentator and my knowledge of the rules," McGrath replied. When Lawrence insisted that did not amount to "sufficient expertise", the irritated McGrath called attention to the solicitor Rory Mac Neice, sitting behind the barrister and alongside Gibbons.
"Mr Mac Neice works regularly for the PJA," said McGrath. "The PJA thought I was sufficiently experienced to ask me to help in the case of a jockey, Richie McGrath. They clearly thought I had some experience and knowledge that was worth presenting to a tribunal.
"Off the back of that, they asked me to be involved in two more cases. I declined. I'm not a gun for hire. Like Ryan Moore said yesterday, to me this is tiresome and unpleasant, I don't take any pleasure in being here saying these things. Yes, I do think overall I can give a reasonable opinion to the court."
The hour-long exchanges between the pair ended on a testy note, when Lawrence asserted: "This was an incident of a type that is very commonplace, a clash between two horses close to the rail. What is remarkable is the severity of the injuries but ultimately it was no more than a racing incident and your evidence that Mr Gibbons was guilty of dangerous riding is without any foundation."
"Absolute rubbish," McGrath responded.
Mac Neice found himself being dragged into the evidence again while the defence's expert, Charlie Lane, was on the stand. Edward Faulks QC cross-examined him about three other races mentioned in his report, one of which resulted in a ban for Moore, an expert witness for Tylicki this week. Lane said those races had been suggested to him by Mac Neice as alternative examples of careless riding.
---
Ryan Moore fends off suggestion of bias from Gibbons' counsel in High Court
---
Faulks pointed out that, as an expert, Lane's first duty was to the court and queried whether it could be right for him to include three races "cherry-picked" by solicitors acting for Gibbons. "The only race [besides the Kempton one] the court was shown this week was a race involving Mr Moore, an expert witness for the claimant. Did you think it was just a coincidence that his only suspension for careless riding that year was among the three races chosen?"
"I think it may well not have been," Lane replied, "but I don't know. I didn't ask, I'm afraid."
Lane said he was a steward of 30 years' experience, who had started out at Kempton and still officiated there occasionally. He said he knew the stewards who had been on duty on the day of the incident but did not see that as an obstacle to his offering a fair appraisal of their verdict of accidental interference, with which he agreed.
Faulks questioned him as to whether the stewards should have adjourned their inquiry, in view of the fact the four jockeys who had fallen or been unseated were not available to describe events. Lane said: "To me, what you see on the film is sufficient for the stewards to reach a decision. I accept there may be others who would disagree."
In a passage of evidence which may be of concern to racing's regulator, Lane agreed with a number of propositions put to him by Faulks that jockeys might not always be frank and open when speaking in a stewards' inquiry. The questions arose from Tuesday's testimony by Pat Cosgrave that, in addressing the Kempton stewards, he had been trying to abide by a jockeys' "code of conduct . . . to not get involved or say too much".
"Jockeys may be taciturn in terms of what they say happened about a race," Faulks suggested. "It may not always be easy to get as full a picture as you would want from a jockey."
"I agree," Lane said.
The week-long hearing is set to conclude on Friday with closing arguments for both sides. An immediate verdict is not expected.
---
Read these next:
Gibbons' breath smelled of alcohol at Kempton, Jim Crowley tells High Court
Tylicki recalls 'shout for survival' as claim against Gibbons is heard in court
---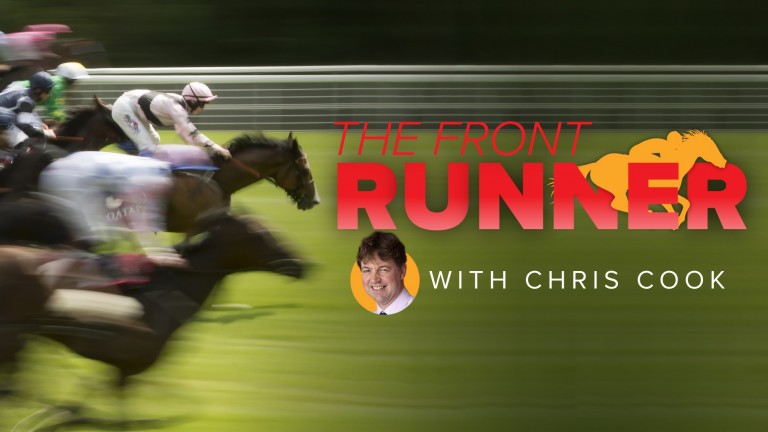 The Front Runner is our latest email newsletter available exclusively to Members' Club Ultimate subscribers. Chris Cook, a three-time Racing Reporter of the Year award winner, provides his take on the day's biggest stories and tips for the upcoming racing every morning from Monday to Friday
---
Trouble with a capital 'T', and not just for Mr Tylicki. Mr Gibbons has tightened the lead at the head of a packed field