BHA wrong to blame me for arsenic test as seaweed puzzles experts - Hannon
Richard Hannon sought to persuade a disciplinary panel on Tuesday he should not be punished over an elevated level of arsenic discovered in Oh Purple Reign when he finished last of six in the Group 3 Tattersalls Stakes at Newmarket in 2019. Seaweed was at the heart of the eight-hour hearing, as the BHA contends the longstanding practice at the Hannon yard of feeding it to every horse three times per day was behind the positive test.
That practice has now ended but conflicting scientific evidence was presented as to whether seaweed could be blamed. "Clearly that result happened but we don't know how," said the vet David Rendle, who was called as an expert witness by Hannon. "I can't see how it can be explained just from the feeding of seaweed."
The BHA said Hannon had been warned of the risk of a positive when David Sykes, who was then its director of equine health, phoned to advise that a number of runners from the Wiltshire yard had shown elevated levels of arsenic in raceday tests. They discussed the feeding of seaweed as a possible cause.
Giving evidence to the panel, Hannon recalled the conversation as "a casual chat" and said he had seen no reason to change the yard's feeding regime, seaweed having been part of the diet for the stable's horses for around 40 years at that point.
"One horse was close to the threshold," said the trainer, recalling what Sykes told him. "But he wasn't over.
"Three generations of trainers. Not one over the threshold. Why would there be a need for panic when there has never been one in 30 years? Mr Sykes made it clear that all of mine were under the threshold and we could proceed with caution, which is what we do anyway. There was no reason to think one would be over."
The panel heard the BHA had only been testing for arsenic since January 2019, Sykes suggesting the technology had not been available to do so before then. The evidence was unclear as to exactly when the use of seaweed was stopped at the Hannon yard but it appears to have been at least reduced in November 2019, since when the trainer's runners have not shown elevated levels of arsenic in tests.
The BHA regards that as powerful evidence that seaweed was indeed responsible for the previously elevated levels and argues Hannon should have responded immediately to Sykes's intervention. But Rendle said the issue was likely to be multifactorial and that seaweed by itself could not have been the cause.
"I completely follow the argument but I don't necessarily agree with it," he said. "There's a temporal association, there's circumstantial evidence. But that's not proof. That's not scientifically rigorous enough for me."
The hearing was scheduled to be completed on Tuesday but debate about the scientific evidence caused it to overrun. A new date must now be found for closing arguments.
---
Read these next:
300-1 stunner equals record for longest-priced winner in Britain and Ireland
Desert Crown 'does not have to improve too much more to win the Derby' - Stoute
Is Desert Crown the Derby winner in waiting? We assess the Epsom favourite
---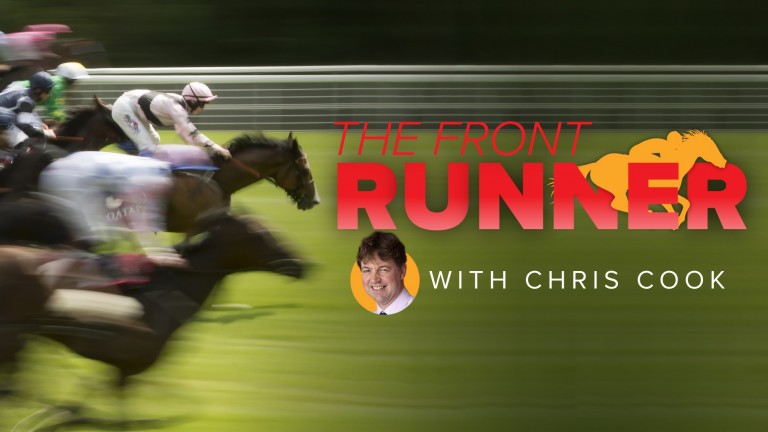 The Front Runner is our latest email newsletter available exclusively to Members' Club Ultimate subscribers. Chris Cook, a four-time Racing Reporter of the Year award winner, provides his take on the day's biggest stories and tips for the upcoming racing every morning from Monday to Friday
---
Three generations of trainers. Not one over the threshold. Why would there be a need for panic when there has never been one in 30 years?